Prague

The University of New York in Prague (UNYP) was...
7 min read
Leave a comment
Ever since the Velvet Revolution in Prague, and...
1 min read
Leave a comment
Bohemian Rhapsody!
Welcome to Prague - cultural beacon, Bohemian jewel, and party capital of Eastern Europe! Whether you're seeking a relaxed break amongst her beautiful architecture or a wild weekend amongst her beautiful inhabitants you've come to the right place: Prague Life is a travel guide that tells you where to go, what to do, and how to do it right. Whatever it is you're searching for, be it romantic restaurants, homely hotels, action-packed activities or boisterous bars and clubs, we've got plenty of ideas to get you started. What's more we'll also give you plenty of useful info about practical stuff like getting to and from the airport, making your way around town, travellers' tips and we'll even give you a headstart with the tricky Czech language! So just don't say that we don't spoil you!
We're always working hard to improve the site and don't forget that we are always ready to help out with advice and suggestions for your stay - so do take advantage of our local knowledge when it comes to choosing hotels, apartments or other places to stay. Thanks to our handy map of Prague, you can check out the exact location of your accommodation before you book, as well as locations of museums, shops, services and much more. We really value your comments and suggestions - so get in touch and let us know what you think about Prague, what you'd like to see on the site, and any other great bits of information you think we should know about.
Alternatively, if you can't make it to Prague and the Czech Republic but want to visit one of Eastern Europe's other hotspots then why not check out Cracow, Warsaw, Wroclaw, Tallinn, Berlin, or Vilnius? Of course in our opinion Prague is still the best city to visit (although we do admit to being a teeny bit biased), and after visiting we're sure you'll agree! Vitam!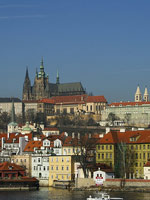 Prague is more than just a city of wild bars and clubs and great restaurants - though it does have plenty of both - it is a city ripe with culture and a rich history, with some of the best museums in Europe. If you're a fan of art, be sure to check out the Mucha Museum as well as the Czech Museum of Fine Arts, while literature buffs should not miss the Kafka Museum! There are also some good suggestions about things to do in Prague on this site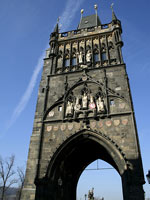 Quicklinks