The Silver Screen Glitters!
A country so internationally known for its cinema as the Czech Republic is bound to hold at least a few film festivals. And just as Czech cinema rarely disappoints, the number and quality of film festivals taking place in Prague yearly will keep you coming back to the arthouses no matter what season it is.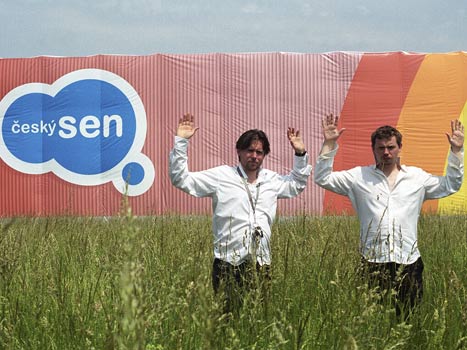 First, as the long winter sets in the warm theatre seats come calling, and the Days of European Film Festival is the answer. Starting at the end of January, the festival is organised by the embassies and cultural institutes of current and future member states of the European Union together with the delegation of European Commission to the Czech Republic, the City of Prague and the Ministry of Culture of the Czech Republic. Bringing together the best of short and feature films from the wider European continent, the festival transcends EU boundaries.
Perhaps the most famous of Prague's festivals is the One World International Human Rights Documentary Film Festival, which starts at the end of February of each year. The event seeks to instill respect for human dignity and human rights for all without discrimination through the medium of film, and is held under the auspices of former Czech president Vaclav Havel, a champion of human rights. Throughout the event, panel discussions on human rights and democracy for all will take place in addition to the film showings.
The spring brings warmer days and the Febiofest. No, it's not a festival celebrating the famed soap opera star's fabulous mane and chiseled body (though wouldn't that be every soccer mom's wet dream?); it's yet another film festival in Prague! March of every year brings the Febiofest, and the festival will offer the audience a rich spectre of film genres. With over 4000 feature-length, short, documentary, experimental and animated films screened, Febio is the largest film festival in Central Europe, and is bound to have something for everyone. The films are shown not only in cinemas all over the city, but in clubs, galleries, and on different media.
For fans of a more international cinema, the fall brings Filmasia, a festival of Asian films. Each installment focuses on films and directors from a different Asian country, though the best of contemporary Asian cinema from all regions is featured as well.
Comments