Prague Stag Weekends
Who hasn't heard legends of the perfect stag weekend in Prague? Though Krakow and the Baltic capitals have given Prague a bit of a challenge, Prague is still the original stag destination in Eastern and Central Europe for a reason. Booze, babes, and bundles of illicit good fun await in Czech's party capital. In addition to the hundreds of bars and clubs that line Prague's streets, there's the gorgeous Czech women and the liberal atmosphere that dubs the city "the Amsterdam of the east" for good reason, not to mention tonnes of places to have fun before the night sets in!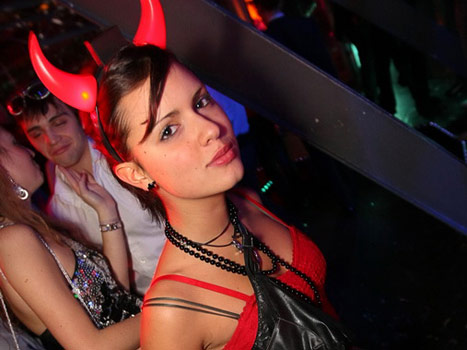 Above: One of many sultry Czech succubi

You'll be hard pressed to find a better place for your stag weekend party than Prague. Within the Old Town, New Town, and Lesser Town you'll find hundreds of nightclubs and pubs (and one very unique brothel) eager to help make your stag night unforgettable (whether you remember it is another story!). And unlike other cities, bars around here don't close at midnight - that's when they just get going!
So check out our directory of bars and pubs, find a hotel or hostel for your group in our accommodations directory and our handy guide and map will assure you won't get lost in the city while you're here, and you might even learn something about this jewel of Central Europe while you're at it!
Alternatively, if you really want to take the hassle out of your Prague stag weekend then get in contact with us, and we'll sort out everything from your accommodation to your taxi from the airport as well as throw on some red-hot activities for your deviant pleasure... Go to our partners at Crazy Stag Prague for more info.
Comments