Rock on, Prague!
While many visitors come to Prague for the culture, a musical event featuring electric guitars and lyrics about love and life can be as much a cultural experience as a classical concert in the Municipal House, at least when you're in a foreign country.
Besides having a revolutionary history of rock'n'roll, a tradition started by such bands as the Plastic People of the Universe, Prague seems to be the cut-off point for touring Western bands who just can't seem to make it over to Krakow or further east (which is a shame but slowly changing). But from free Mondays to small festivals, Prague never lacks for live shows during the week, and observing the crowd bopping along to the music is enough of a cultural experience in itself. To get you straight to the rocking, the gang at Local Life has compiled a list of the best venues, regardless of size or relative obscurity.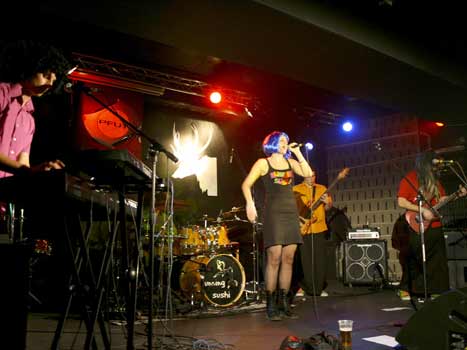 Live music venues in Prague
Palace Akropolis
The premier venue for independent music, particularly touring bands. Think the CBGB's of Prague, but possibly with fewer drugs.
Bordo
Local favourites and an indie rock night.
Rock Cafe
Frequent free or cheap shows by great locals and a room where you can watch the band on a movie screen.
Lucerna Music Bar & Club
Rock and jazz shows plus themed parties.
Futurum Music Bar
Live locals and tourists.
Abaton
Free shows on Mondays!
Roxy
Normally a dance club, but with free live music on Mondays.
Comments