Eindhoven

Restaurant
The place of all possibilities, where the cosiness of the province is the key for success. De...
Restaurant City Centre
Restaurant
Café Restaurant Usine is open 7 days a week, from early in the morning up until late in the...
Restaurant City Centre
Language School
Eindhoven English teach General, Cambridge, and Business English in individual or group lessons at...
Language School City Centre
In case you're wondering why to come live here, in...
3 min read
Leave a comment
Explore Eindhoven!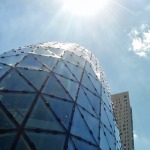 Wanna find out what's going on in Eindhoven? Check our Event calendar! You can find a list of good restaurants in Eindhoven on Local Life Eindhoven.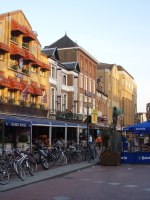 Welcome to Eindhoven, the heart of the southern Netherlands. Once an industrial centre for the country, Eindhoven has reinvented itself as the hip and stylish design capital. The city continues to be a centre of innovation as well. As the birthplace of Philips and home to numerous technology-based businesses, Eindhoven has certainly earned its reputation as Intelligent Community of the Year, as declared by the Intelligent Community Forum (ICF) in New York a few years ago. But it's not only high-tech that's hot in Eindhoven, the city is also known as a very green city, with many nice parks within its boundaries, and is famous for quite a number of great sports facilities which regularly host high-level (inter)national sports events.
There's much to discover in Eindhoven, so let the fifth-largest city in the Netherlands surprise you! Whether you're just booked to travel or already in the city, we're here to help you make the very best of your stay. We'll give you the inside scoop on the best places to eat, drink, shop, and have some fun! We'll also point you to the best of Eindhoven's cultural institutions, while our news section and events calendar will keep you up to date on what's going on.
Don't forget that we are always ready to help out with advice and suggestions for your stay - so do take advantage of our local knowledge when it comes to choosing your hotel, hostel, or other place to stay. We really value your comments and suggestions - so get in touch and let us know what you think about Eindhoven, what you'd like to see on the site, and any other great bits of information you think we should know about. That's it from us - now get out there and explore Eindhoven!
Quicklinks