Eindhoven Nightlife
One of the best things about the Eindhoven social scene is its diversity. Whether you are looking for a place to have lunch with friends, spend a sunny afternoon on a patio, a memorable dinner or a night out drinking, with its wide array of bars, pubs and clubs all located in a relatively small area in the city centre, Eindhoven has what you want. Five distinct parts of the city make it easy to find whatever you are looking for. The best part is that all of these areas are in and right around the city center. You don't have to pick an area and stick to it. Go and explore, there is your perfect spot for any mood.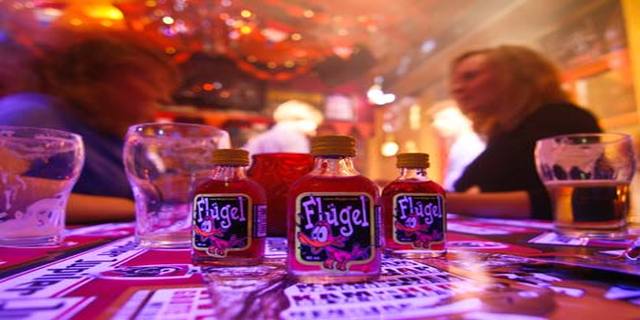 Markt
The Markt is the heart of the city. Patios line two sides of the square making it an ideal spot for people watching (people sit auditorium style at the tables facing the street for the best view). The patios are comfortable all year long, blankets and heaters make it a great place during the winter but it really shines on warm sunny days. Choose Market Square for lunch with friends, a quiet dinner or drinks on the patio.
Stratumseind
The longest pub street in the Netherlands. With more than 50 bars and clubs, the street attracts a young crowd that's up for anything. You can find anything from salsa to rock and roll, a lot of dance & techno, and (Dutch) party music. Thursday, Friday and Saturday nights turn this street into a party that lasts until 4:00 AM. Walking up and down the street looking for the perfect spot is half the fun, explore the different bars and clubs and you will not be disappointed.
Dommelstraat
This quiet street is lined mostly with restaurants. Walk the street reading the menus displayed outside and you are sure to find exactly what will fit your mood. This is also a perfect street for a quiet drink after dinner and on a pretty weekend day the street is lined with patios. Choices are extremely varied; Greek, Italian, Spanish, Argentinian and British food are all represented. This street makes it easy to find a great meal or the perfect spot for a drink, the hardest part of the evening will be deciding which one to choose.
Kleine Berg
Meanwhile, the area known as 'De Bergen', centred around Kleine Berg, is more intimate and trendy. Small boutique style restaurants and bars offer intimate dinners with a cozy atmosphere. The bars along the street are a great place to hang out with friends, still packed on the weekend but they never feel over crowded. Reservations required on busy nights.
Wilhelminaplein
This is where you can find a calmer bar with a more mature crowd. Come for dinner and stay for drinks in these fun and lively bars. The rock and roll feel makes this small square a great choice for a night out. The square also hosts events throughout the year that reflect that feel.
Gay and Lesbian
While Amsterdam is the Dutch city by far the most famous for its gay scene, Eindhoven also offers some clubs catering to the rainbow crowd. Club Le Pecheur, Pallaz and Bar Genestho (all on the Stratumsedijk) are the most popular.
Give us a hand!
Do you have the low-down on Eindhoven's club scene? Write to us and let us know your favourite clubs and events! Meanwhile, be sure to check out our events calendar for the latest events.
Comments