Advice for Tourists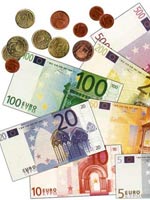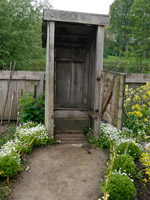 Safety First!
In general, Eindhoven is a calm and safe city, and tourists should feel at ease. However, that's not to say that crime never happens, so be sure to always be mindful of your belongings in public areas. If you come by bike, make sure you have a lock, and leave it in a well-lit, populated area.
Hitting the Shops
Visitors coming from larger cities may be surprised to see closed shops during the evening, but Eindhoven shopkeepers seem to enjoy their leisure time. During the week, most shops in the centre close at around 6 pm, with the exception of Fridays, when they're open until 9 pm. On Saturdays, shops close even earlier, usually in the late afternoon, while on Sundays most of the city is shut down completely. Also, keep in mind that most museums in the city are closed on Mondays.
Keep it Clean
One thing any visitor will notice is that Eindhoven is a very clean, organised city. The locals take pride in their attention to aesthetics, so it's good to respect that pride and the local regulations by not littering or otherwise vandalising your surroundings. Also, smoking is outlawed indoors, so if you're smoking outside, make sure to leave your butts in an authorised container and not on the street.
Consulting the Experts
Download and print our free PDF guide and you'll have a tonne of handy tips, information and recommendations to read on the plane over - ready for when you touch down.
Above: If you have euros, you're good to go!
Below: Dutch toilets are not always what you'd expect...
Comments
Accomodation in Eindhoven Netherlands for 15 days, only 45 euro per day Guys I am a traveller booked an apartment for a month, myself on a company business tour. I have a flat in centre of the city with two bedrooms available for a 3 weeks. Anyone looking for a shared apartment with a separate bed for the next 20 days can stay in a separate room in my flat. Email me at - helloandy007@gmail.com Andy
Reply