Vilnius Travel Tips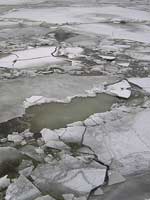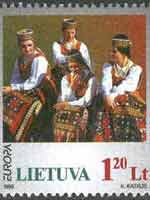 Bear in mind that winters in this neck of the woods are decidedly chilly to say the least. Blankets of snow make for a wonderfully romantic backdrop, but to make sure you're praising rather than damning the whims of Mother Nature, don't forget to bring warm clothes.
Remember to always call a cab beforehand, especially if you're travelling substantial distances - it's a good deal cheaper to book in advance. One option is Ekipasaz (tel: 1446). They may not be able to do an Al Pacino impression, but they do at least speak English, so you won't be talking gobbledygook for half an hour.
Which brings us neatly on to phonecards. Coins are a thing of the past when it comes to calling. Pick up a card from any of the Lietevos Spauda kiosks at the airport, the train and bus stations, as well as post offices in town. Taksofonas!
As always, a few phrases in the local lingo will always work well as an ice-breaker.
You'll be cursing those charming cobbles if you're sporting a pair of saucy high heels. So remember to pack a pair of deeply uncool 'sensible shoes.' You never know, green flash became super hip, perhaps you'll start a new fashion of nerdy brands...
If you're driving your own vehicle in Lithuania, and a gremlin sabotages the system in some rural hideaway, Altas Assistance can come to the rescue. They're an established crew, and they are used to driving in white knight style to sort out technical probs (www.altas.lt)
Vilnius is deservedly famous as a city of the baroque, so don't miss the chance to explore the churches, which can give many an Italian city a run for their money.
There may not be much left of the Higher Castle, but the view from the top is well worth the climb regardless. And of course, if you don't want to climb, you can take the sleek new funicular and arrive there feeling as composed as a king.
Some of Vilnius's greatest treasures are to be found in quiet corners. Sleepy courtyards specked with wildflowers are classic Vilnius charms. Provided you're not a group of wailing nutters, no one will mind if you quietly pop into these little nooks and soak up the atmosphere.
There's plenty to toast in Vilnius, and if you find yourself raising a glass with a local, always remember to look in the eye as you make the toast. Chivalry and superstition require it - i sveikata!
Comments