The Rise of a New National Obsession
Yet another subtle hint of the mild behavioral and lifestyle changes developing in today's teenagers and twenty-somethings - these youngsters being one of the first generations born into a world where computers are not a tool, but a necessity; to be given a cellphone before the keys to the family car; to be weened on Playstation, X-Box and iPods - this is what can result when technology goes unchecked, when young children grow up developing not their minds or locomotive skills, but their wrist and thumb muscles:
Table football, or 'foosball' as we call it, may be replacing basketball as the preferred sport of Lithuanians.
It's true. Despite a long tradition of prowess and success on the b-ball court, including medals in three of the last four Olympic Games and the awe-inspiring career of their native son - the herculean Arvydas Sabonis, most young Lithuanians seem to have turned their competitive inclinations towards that game which the famous American man of letters, Al Bundy, once described as the only game "that everyone can enjoy no matter how out of shape or drunk you are."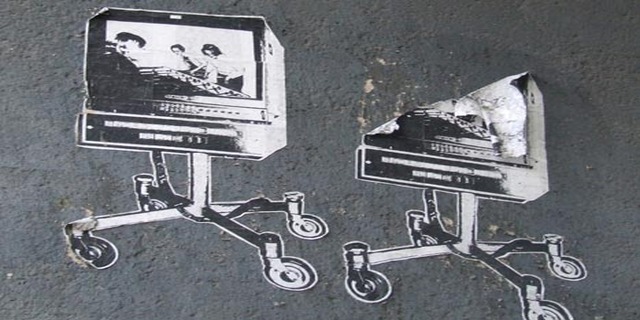 Okay, let's not deny the sporting fashion with which Vilnius' youth play the game - never have we at Vilnius Life seen such deft skill and supple-wristmanship. But have those dreams - the dreams we ourselves had as children - of a high-flying, almost cat-like career as a professional ballplayer been replaced by a predilection toward carpal-tunnel syndrome and an early retirement on disability? Perhaps decades of futility at non-table football - "the beautiful game" - has caused this inclination toward miniature athletics...
While a heated worldwide debate about the origins of foosball - where it was first invented (France, Germany, and Spain all contending) and who made the first table - rages on, we can say with utter certainty that it was not here in Vilnius. Yet here the level of play of these young men and women, both, is more staggering and the passion more unbridled than anywhere else we well-travelled Vilnius Lifers have been. And, yes, it is a sport played with equal frequency and proficiency by both sexes; it can even at times be a strange sort of mating dance, entire romances playing out in the between-point glances, the flirtatious heckling and accusations of spinning.
Now while this breaking development - the rise of Lithuanian foosball - may not have yet caught the attention of the national media or the Summer Olympics Committee, it can be clearly seen in several of Vilnius' bars and clubs, as well as on virtually every building or street sign in the city. These foosy hooligans have for some time now been branding, pasting, stenciling and spraying the city with the beloved icon of their carpal worship - the table football table. [See the above insidious synthesis of the foosball table with the television and ask yourself: Are those my children in the pixilated membrane of that soulless machine?] Incredibly well-organized, possessing almost jedi-like abilities to marshal an entire squad of foosmen with indomitable dexterity, these young men and women can be found almost anywhere a foosball table coos its 'come-hither and play with these balls' invitation - no matter how much friction the rigid propulsion of its spindles is met with.
Should you care to see this human spectacle for yourself or participate in its burgeoning practice, we recommend the two top places in Vilnius where these vaunted athletes can unfailingly be found:
Play Club (Pamenkalnio 17/3)
Where Vilnius' premier foosballers congregate and the host of regular foosball tournaments, Play Club's two tables are never untenanted and should not be approached by amateurs. Here is where the Old Guard preside over the sport that has given them 'guru' status, nurturing certain talents and disdaining or crushing the rise of others. The table in the back is reserved for more serious and competitive matches between veterans involving higher stakes and bragging rights, while the table in the front is more commonly used by unknowns trying to make a name for themselves. It can oftentimes be impossible to get a beer until a match is over and the bartender reappears.
Intro (Maironio 3)
Not known as a foosball bar to the extent of Play Club, Intro still hosts some of the most highly-skilled matches in Vilnius. Here, university students spar on the wooden pitch, while others vie for the next chance at the club's single table. The table itself, is slightly different than those at Play Club with larger goals that lead to faster games, and a glass-covered "weatherproof" pitch that regulates the way the ball is put into play. Also, differentiating Intro foosers from Play Club foosers (though there is overlap, of course) are the performance enhancers of choice. Though alcohol is most certainly imbibed, here most players find their zen through the use of an herbal supplement (called "gandza" in Lithuanian).
Comments