Gay Vilnius
Shiny, happy people don't hold hands. Not in Lithuania, not in public. And not in Vilnius, which has currently hosted more anti-gay demonstrations than tolerant ones. But maybe that's all about to change...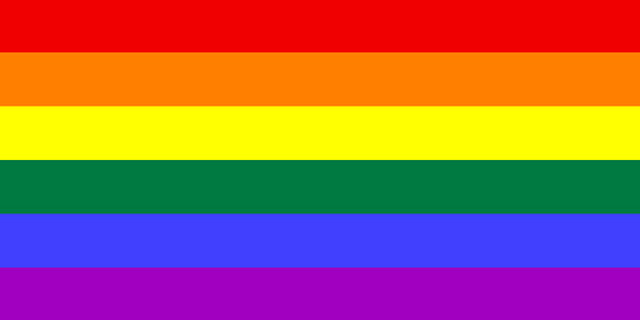 Above: Please insert image from 2007's gay pride rally in Vilnius. Oh, wait - there was none. (see comments)
Sixteen years after Lithuania liberated itself from Soviet shackles, the hardly-risque International Lesbian and Gay Association (ILGA) announced they will hold their annual European conference in Vilnius. In response to the news, an anti-homosexual demonstration was swiftly organised in September in an attempt to prevent such blasphemy. Well-known Lithuanian nationalists and many Catholic priests took part in the action in downtown Vilnius. One participant, speaking out against homosexuals, said, "Of course, they will soon organise a march in Vilnius and therefore we need to ensure in advance it will not be possible. While they are in their clubs we do not fight against them, they are not our enemies. However once they are on the streets, they are our enemies."
This opinion is more common than not in the Baltic countries where homophobia remains firmly entrenched, in contrast to Western Europe where gays and lesbians have become visible, if not fully accepted, members of society. Despite Lithuania's entry into the EU, gay visitors to Vilnius should not expect the same social acceptance as in most EU nations. Here, homosexuality is still soundly condemned by every major social institution from the government to the Church to the mass media. In August, the leading Lithuanian daily newspaper, Respublika, ran the headline, Who Rules the World? The answer, as the article would overtly explain, was gays and Jewish people. In fact, homophobic jokes and allusions are commonplace in Vilnius' press, where daily tabloid Vakaro Zinios ('The Evening News') routinely refers to gays as 'chickenpricks.' As in Poland, the Church has seen its conservative, family-oriented agenda continue to grow in support in Lithuania, an already 80% Catholic country. Perhaps the most shocking factoid came from a 2003 poll which revealed that 68% of Lithuanians would prefer to live next door to a drug dealer or convicted criminal than a homosexual.
Undoubtedly, this mentality is a Soviet souvenir. Under Stalin, after all, 'no one was homosexual' and 'sex did not exist.' Homosexuality was a crime (much more dangerous than drug-dealing apparently) and punished as such. Until 1993, it was still illegal to be homosexual in Lithuania, and the law was only then repealed because of pressure from the Council of Europe, which Lithuania was trying to join. This leftover from the Soviet legacy goes beyond the law, however, having wormed itself deep into the national psyche. Many older Lithuanians continue to view homosexuality as an illness. The government has officially labelled it a "perversion." This widespread and institutionalised homophobia makes it almost impossible for gay Lithuanians to reveal their sexual orientation (no Lithuanian celebrity or public figure has ever come out as openly gay). As a result, Vilnius' gay and lesbian community is rather small, with few people brave enough to speak about their orientation.
But things are improving. Young people are increasingly open to alternative lifestyles and gay travellers needn't worry (for the most part) about being pummeled on the streets. The underground community is beginning to grow and better organise itself. Local organisations like the Lithuanian Lesbian and Gay League (LLGL) have been quietly meeting and orchestrating sensitisation campaigns, seminars and debates for over a decade. But if you're a local, you'd hardly know. Meetings take place monthly in an unmarked apartment, so as not to incur the wrath of neighbours and others. That such an organisation - working towards the recognition and acceptance of gays in LT - is forced to operate with such extreme discretion speaks volumes about the current status of homosexuals in the country. Yet major breakthroughs are on the horizon.
In May 2007, Vilnius will cautiously host its first-ever gay pride event, Rainbow Days. As such, an effort must be made to ensure it's a safe enterprise for everyone. Consisting primarily of seminars, lectures and gatherings to distribute information over its ten days, the big-to-do will be May 25th's unfurling of an enormous rainbow flag in the centre of Vilnius. Regardless of public reaction to this event, the festival is a major step towards creating solidarity within Vilnius' gay and lesbian community, encouraging community awareness and slowing wearing down Lithuania's evasion of homosexual issues. The event is part of a gearing up for the ILGA's annual conference, slated for October 2007 in Vilnius. With Rainbow Days as a primer for the conference, local and European organisations should have a better idea of how ready and willing Lithuania is to face the gay skeleton in its closet, and how best to support its 'coming out.'
For gay travellers to Vilnius, the city has scant offerings in terms of gay-friendly nightlife, with only one official gay club (perhaps the only in all of Lithuanian), but it's a doozy. A sprawling underground free-for-all of forbidden pleasures, Men's Factory may do more for Vilnius' gay cause than any other local organisation. Certainly unmatched as a meeting/mingling point, Men's Factory has proven that there is an active, growing homosexual community in Vilnius. Notorious a few years ago, things have either settled down a bit or the shock value has worn off. Still, Men's Factory is titillating, harmless fun Wednesday through Saturday - and you don't have to be gay to go (but that's the incentive). With it's strange industrial arachnid decor abounding with phalluses, Men's Factory offers multiple rooms, some geared toward men, others for lesbians, several for dancing (on- or off-stage), and a plethora for more carnal indescretions. In fact, private apartments are available in the club for hourly rental. Can't get much more blatantly accommodating than that. The music is more thumping techno than flamboyant pop, making it more palatable for most clubbers, and its discreet location outside the centre supports it as a safe, secure environment for reckless fun. The entrance fee is not cheap, but doesn't seem to inhibit droves of people from filling the place.
If you know of other particularly gay-friendly places in Vilnius, please let us know; and feel free to post your comments about gay Vilnius on this page below. We encourage different viewpoints and want to hear your thoughts about the gay cause in Vilnius. For more information about pro-gay organisations and events in Lithuania, visit www.gayline.lt. For the most comprehensive guide of gay events, organisations and community news in English, as well as personals and chat rooms, visit www.gay.lt. Visit www.atviri.lt to join the effort against homophobia and employment discrimination in Lithuania.
Comments