Travelling to Tallinn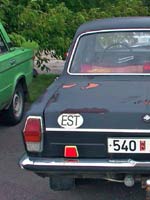 Above: Soviet engineering at its best


Below: Don't waste time on the ferry!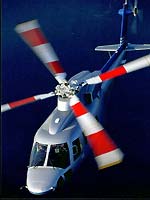 By Plane
Tallinn Airport is a sleek and modern affair, having undergone a rehaul back in 1999. Direct flights arrive from all of Tallinn's neighbouring capitals, as well as many other major European cities such as London, Warsaw, Frankfurt, Amsterdam and Dublin, with major carriers including Estonia Air, LOT, Lufthansa, KLM and Easyjet. Once you've touched down getting to town is both quick and easy, as the airport is only 4km from the city. A cab should set you back 80-100 Kroons or backpackers might want to plump for the number 2 bus, which will take you to the centre of the Old Town for a mere 15 Kroons. The journey time is about the same (10 minutes or so) but the bus only leaves every 20-50 minutes depending on the day, plus the time of day.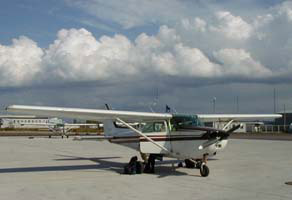 By Rail
Despite one world-famous travel guidebook (that rhymes with If Only Janet) scandalously claiming that Tallinn is 'the rail gateway to Russia', we found out the hard way that it isn't - and the bus station is the other side of town. Nonetheless one service a day runs to Moscow; otherwise you're wasting your time. The newly refurbished station can be found between the Old Town and the harbour at Toompuiestee 37. Trams 1 and 2 will carry you to the centre.
By Bus
It may not be the most glamorous (or comfortable!) way to travel, but if you're on your European tour, bus is the best way into and out of Tallinn. International services run by Eurolines and Ecolines connect Tallinn to Berlin, Cologne, Hamburg, Kaliningrad, Kaunas, Kiev, Munich, Riga, St. Petersburg, Stuttgart, Vilnius and Warsaw. Tallinn's 'central' bus station, is actually located about 1km out of town at Lastekodu 46, but you can hop on a number 2 or 4 tram, or catch local buses 17, 17a and 23 for easy access.
By Car
There's nothing quite like the freedom of being abroad with your own set of wheels. Getting over the Latvian border should be simple enough if you're the proud owner of an EU passport, but you'd better make sure you've got every 't' crossed and 'i' dotted if you're driving into Russia. Wherever you're coming from and heading to you'll need your car's registration papers and a valid insurance policy, such as the international green card. One more thing to bear in mind is that parking in and around the Old Town is hard to come buy - and expensive.
By Boat
Being a port town it comes as no surprise that Tallinn is well connected by sea. You can cruise across the Baltic waves from as far afield as Stockholm and St. Petersburg, and Rostock in summer. Travellers from Helsinki have the most options with a small armada of catamarans and ferries toing and froing across the Gulf of Finland everyday. Hydrofoils complete the journey in a mere 1.5 hours, although they are pricier and more susceptible to bad weather. The passenger port (Reisisadam) has a tourist information point and is within walking distance of the Old Town.
By Helicopter!
Thrillseekers will be pleased to note that you can also arrive in Tallinn by helicopter from Helsinki. The journey time is a mere 18 mins, so an escapade to the Finnish capital is also a popular day-trip. Copterline run the service from their heliport just five minutes from town, at Linnahall, Mere puiestee 20.
Comments