Money advice - Tallinn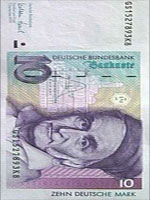 You shouldn't have trouble buying anything big and obvious with your flexible friend - almost all hotels and the majority of shops accept the likes of Visa, Mastercard and American Express. Needless to say always keep some Kroons on you for emergencies, and for that one shop with those boots you like that demands cash only.
Long gone are the days when the traveller needed to get 'in a right kerfuffle' about what form of currency to bring to the Baltics. The Estonian capital is as modern as any in Europe and as long as you have your credit or debit card with you, you won't be left out of pocket. The national currency, since 1992, is the Kroon, and you get about fifteen of these bad boys for your Euro.
ATMS (Cash Machines)
ATMs are everywhere in Tallinn, especially in the tourist-heavy Old Town, where you're never more than 100 yards from one of those magic machines. There's also one in the airport. You'll be surprised what rates you get as well - nearly always better than the bureaux de changes - although your bank is likely to charge you a small fee for each withdrawal.
Bureaux de Change
Exchange rates can vary even on the same street - so shop around. Make sure you factor in any commissions to the equation. Most banks, as well as some hotels, have their own exchange bureaus that offer good rates and won't rip you off. You can buy Kroon against your credit card if need be.
Comments