Tallinn Travel Tips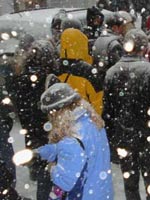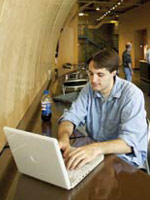 Tallinn can get pretty nippy even in summer, especially if a cold sea breeze is blowing in. Bring something to cheat the wind in summer, and hat and gloves are essential in winter.
As Tallinn has become increasingly cosmopolitan the trend for tipping has increased. A ten percent bonus for the staff on any sit-down meal should do nicely.
If you plan on skipping around the Estonian forests a la Little Red Riding Hood in summer, then you might want to consider a vaccination against tick-borne encephalitis. Other than that no special medical considerations need to be borne in mind.
We're sure we don't need to tell you this but do not drink and drive! Apart from the obvious dangers, the legal limit in Estonia is zero - so no half pint for the road.
Can't live without the internet? Tallinn could be your new favourite city. Over 200 areas in town boast free WIFI access so there's no need to leave the laptop at home.
Although the centre of Tallinn is extremely safe, some of the suburbs are undesirable to say the least. Check with the tourist office or locals before you go for a stroll at night.
When it comes to questions of patriotism there are few nations that aren't prone to a bit of oversensitivity and sense of humour failures. Estonians are no different, so references to the small size of their country (which is in fact bigger than Netherlands and Denmark) tend to go down badly. Instead pretend to know who Mart Poom (Arsenal reserve goalkeeper) and Avro Part (classical composer) are, and you'll be surrounded by new best friends.
Above: Winter weather

Below: No need for your fantasy football team to drop points whilst you're away
Comments