Black Nights Film Festival
The undisputed highlight of Estonia's film calendar, the Black Nights Film Festival (or 'Poff' in Estonian), arrives in Tallinn in November-December of each year. When it began in 1997, Poff was principally a showcase for Nordic film, but as the festival has grown it has dramatically expanded its overview. In recent years, only around 40 percent of features have been Scandinavian & East European productions, with the remaining 60 percent representing a cross section of world cinema. If you're still wondering about the name 'The Black Nights', then you've obviously never been to Estonia in winter. Tallinn is as far North as Stockholm and St. Petersburg, meaning that the nights are long and black. The opposite of the White Nights during summer, these dark evenings provide the perfect excuse for locking yourself in a nice warm cinema and drifting into the luminous world of film.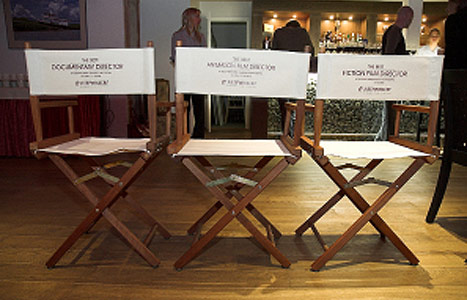 The Black Nights Film Festival consists of the main programme and three sub-festivals, which take place over the course of two weeks. The main programme consists of screenings of feature films from the last two years, with one country chosen as a special focus, and awards are given out both by juries and the audience. There is also a retrospective of a chosen director's work.
The sub-festivals include the Children and Youth Film Festival "Just Film", in which movies directed at younger audiences are screened and awards are dished out. In addition, special workshops are staged for aspiring Spielbergs to get their first taste of film-making; an Animation Film Festival, in which short animations of up to 30 mins compete for a grand prix; and finally the Sleepwalkers' Student Film Festival, in which prizes are awarded for best fiction, documentary and animation film. There is also an interesting feature on the debuts of acclaimed directors.
For news, schedules, tickets and more information check out the official Poff website.
Comments
this is a really good artical and a very interesting festival i luv whatching films!!!!!!!!!!!
Reply