The Gateway to Northern Poland
Gdansk Lech Walesa Airport.
What's in a name?
Well, a lot if you can introduce yourself as Lech Walesa... True to form, like Poland's two other major airports in Warsaw (Frederic Chopin) and Krakow (John Paul II), the airport in Gdansk is named after a famous son of this country. For those who are not familiar with the goings-on of the last few decades: Mr Walesa - a native of these northern parts - was elemental in bringing down the Communist Regime in Poland and, as leader of the famous Solidarity Party, proudly served as the country's first democratically elected president. Naturally, he was elemental in the dedication of the airport's relatively recent renovation as well!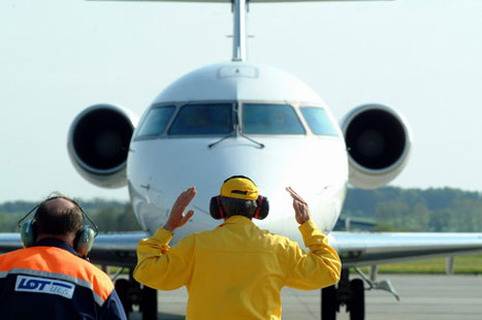 Nice to meet you. Tell me a little about yourself.
Hi, my name is the Gdansk Lech Walesa International Airport and I'm a growing chap! It's true - the rapid development of this particular airport, spurred on by an ever-increasing interest in this part of the world is visible to the naked eye, so to speak. The airport has seen a 40% increase in its passenger count between January 2004 and January 2005 alone! The continued growth of the Tri-City area, along with the needs of its 2.5 million residents will undoubtedly help keep up this red-hot pace.
Quite impressive. But what are you like inside?
Like in any airport of international standards, you'll find all the things necessary to make your wait for that connecting flight seem shorter. No need to panic if you've got an emergency either; the Gdansk Lech Walesa Airport has got you covered. Here's a quick look at what you'll find in there:
Information - For when you can't find your away around this bad boy
Bank - For those last minute dealings. ATMs will help you out too.
Tourist Information - Sure, you know the airport. What happens when you leave?
Observation Decks - Last chance to wave goodbye.
Lost Luggage - Sometimes your luggage likes to travel more than you do.
Parking Service - Get all those intricate parking-related questions answered.
Post Office - You always forget to send her a card...
Chapel - Better safe than sorry.
Baby Care Room - Free to use. Little Ike appreciates privacy.
LOT Cash Desk - Pay the good people of Lot airlines directly.
SAS Cash Desk - The Scandinavians are never far from Gdansk.
Restaurant - Got the munchies?
Bar - Got the drinkies?
Duty-free Shop - Got the spendies?
Newsagent - When you've got to know what's going on.
Florist - You mean you're going to pick her up without flowers?
Car Rentals - Drive safely. (In Europe, you'll be about the only one to do so.)
Travel Agency - You've got Gdansk Life. What do you need these guys for?
VIP - Put your expensive shoe-laden feet up.
Executive Lounge - Wait for that flight in style.
Toilets - Because everybody's gotta go
I can't wait to meet you!
Getting to the Gdansk Lech Walesa Airport is a cinch. Close proximity to the Tri-City Bypass and three state motorways (1, 6, 7) means the airport is easily reachable by all means of transport of the wheeled variety. To get there by bus, try one of these lines:
- Gdansk Wrzeszcz 110
- Gdansk B
- Gdynia 510
Or snag a cab! You should be able to grab one from the rank, but if you don't fancy practicing your Polish then fill in our online booking form and we'll make sure a driver is waiting for you and knows where to take you.
That should be enough to get you acquainted. If there is something you couldn't find on here, let us know. Have a safe flight!
The Gdansk Life Team
Comments