Monk bouldergym Eindhoven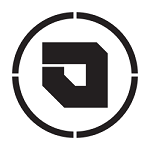 Phone

+31 (0)40 2950488

Website

Address

Berkenstraat 1a
Local Life Eindhoven is about to select candidates for Best Places awards, dedicated to rewarding and encouraging excellence in products, service and ideas. You are helping us to make the best choice.


Monk bouldergym Eindhoven has 0 votes. Click here to see the results.


You can vote once a day for your favourite place.
Editor's review
If you want to break the stereotype of the boring fitness gym and replace it with fun activities combining strength and concentration, Monk is the right place for you.
Monk was established in 2007 by three enthusiastic climbers who decided to create something on their own and to adapt it for public use so others could enjoy the feeling of boulder climbing. Instead of relying on ropes you can land on the soft mattresses once you get to the highest point of the wall. The rope free experience gives you more opportunities to socialize and strategically plan your next climb.

For about four and a half years, Monk Eindhoven was the only bouldering place in The Netherlands, but now they've also opened up in Amsterdam and Rotterdam and other bouldering places appeared in the country. Its uniqueness and constant upgrading makes it so attractive to the young audience. The bouldergym targets mainly adults from 18 to 25 years old, but also many children are climbing here. Expats and other internationals are more than welcomed, since a big part of the crew is also international. Along with your training, you can enjoy the nice music and the smell of freshly baked brownies. From time to time guest DJ's are invited to keep the spirit up.

Monk offers 168 circuits spread out over 7 levels, so it's suitable for everyone. The 4-metre high walls offer different circuits varying in difficulty and to keep it interesting, the routes are changed every week. If you are student and your budget is pretty tight, you can join every Thursday for the organized student night. Also, if you are a beginner, you can give it a try for free. You can buy or rent the equipment at the bouldergym.

Once you get used to the atmosphere and the climbing technique, you may compete at the indoor competition that takes place every 8 weeks at the bouldergym Monk or go to the youth, nationals or even the world cup. Who knows, you could be the next person to climb Everest?
Editor
Editor & Eindhoven Local
Reviews