LGBT Friendly Places in Krakow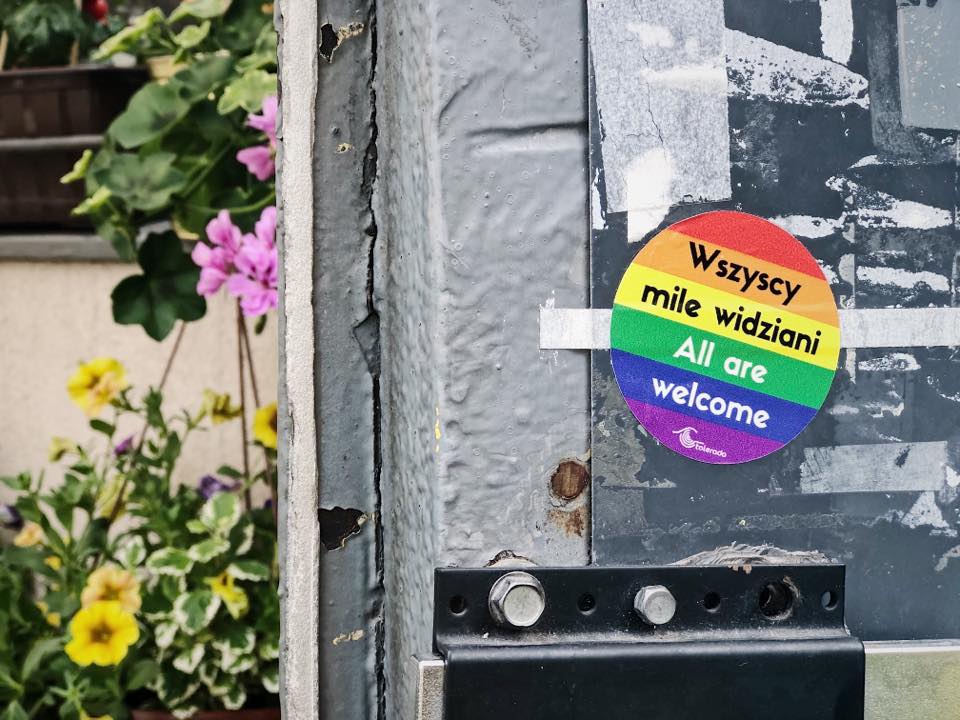 Poland may get a bad wrap when it comes to homophobia, but for every primitive moron, you'll find two more evolved legends. What doesn't often make the news is Krakow's huge loved up queer & diverse community. You won't need to look hard to find that this open-minded city is open-armed to people of all shapes, sizes, colours & creeds. Here you will find that a strong, ethical community of evolved creatives and globally-minded humans runs the streets. It's not cool to be sexist or racist here. It's cool to discover all your layers. It's cool to shed labels. It's cool to be fluid. It's cool to be a rainbow.
Recently, in reaction to violence at an LGBT rally in Białystok and, even more disturbingly, a Polish newspaper named called 'Gazeta Polska' distributing "LGBT Free Zone" Stickers, Krakow's cafe's, bars, clubs, restaurants, galleries & shops have banded together to make it easier to navigate the city safely by displaying "All are welcome" stickers. Look for the rainbow sticker in the window and you'll know you're free to let your freak flag fly. Or, you can let your 'very boring and normal but happen to have a sexuality which not everyone quite accepts as normal yet' flag fly. Or any flag, really. Basically, places where everyone can feel safe simply in being their unique selves.
Below is a list of clubs specifically dedicated to the entire LGBT crowd. Beneath this, we have compiled all the clubs/bars/cafes/libraries/shops etc. who have announced themselves as official LGBT safe spaces, sporting the rainbow "All Are Welcome" sticker you can see pictured above (at BAL), or similar. Many of these places host LGBT related events, are owned by or employ members of the LGBT crowd.
We would also like to mention that these places are safe not only for members of the LGBT community but also for any other marginalised or minority peoples, any colour of peoples, any religion of peoples (even including straight caucasian Catholics!)... anyone who might have been made to feel uncomfortable in their skin for whatever reason. These are places where you can come and ask for help or support or kindness. These are loving, human places where everyone (except for assholes) is welcome.
---
LGBT Specific Spaces
---

Brand spanking new on the Krakow rainbow scene, Cocon is finally hatching into a colourful butterfly... or parrot! Club Papuga has certainly opened with a bang (probably a few). This is an LGBT specific club, with no preference towards any one sexual or gender preference. With 2 bars, 2 dance floors, a chillout room, a smoking room and a garden, there's plenty of space for adventure. They will be putting on loads of cool events such as Drag Queen performances, bingo, and karaoke.
ul. Dietla 64, Kazimierz
Friday & Saturday: 10pm to 5am
---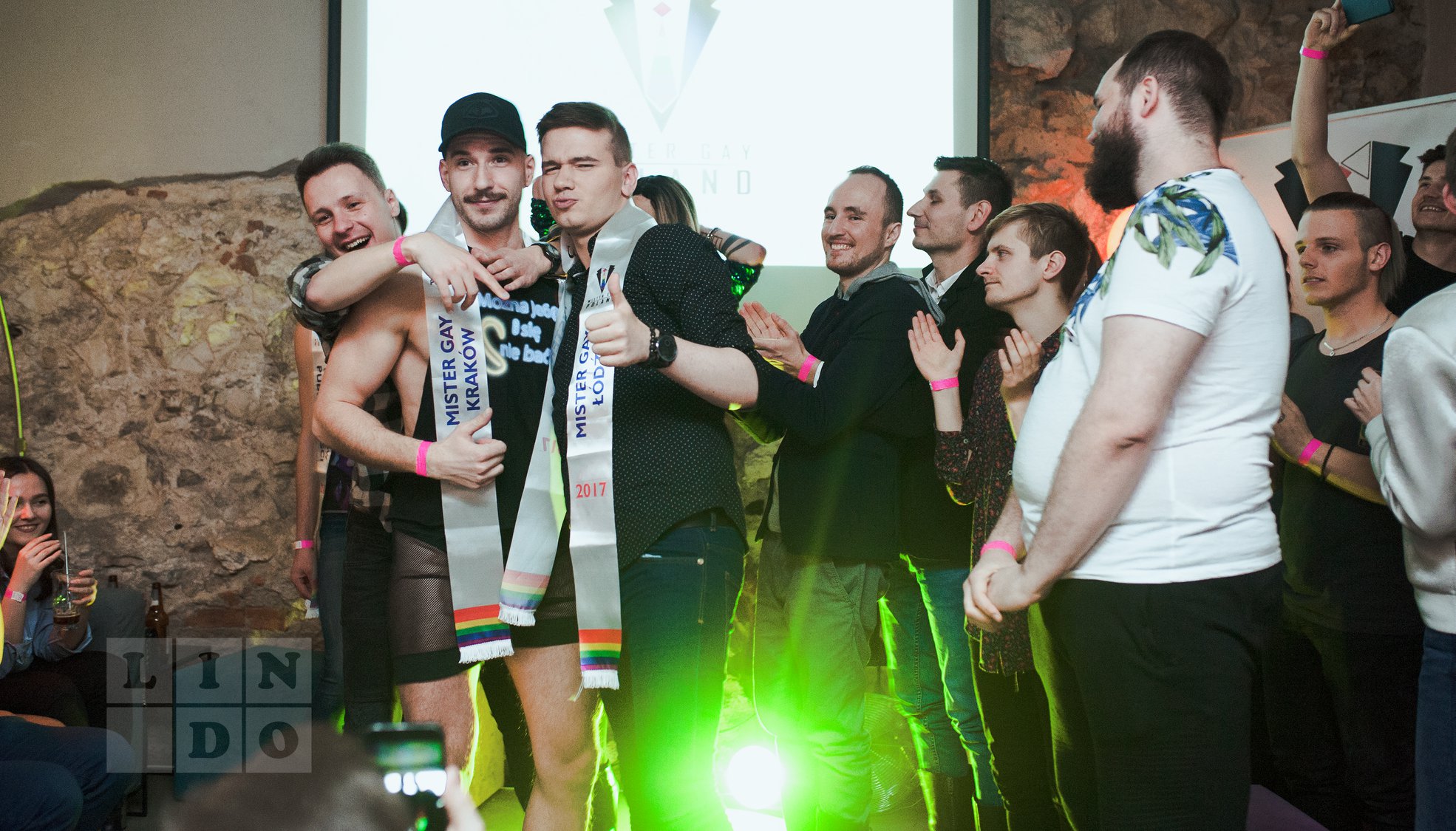 A gay-themed bar, cafe & smoothie heaven which welcomes all genders, this Krakow icon is snuggled up at the top of Krakow's tear-shaped Old Town. Drop-in during the day time for a healthy straight-edge cocktail from their smoothie bar, perfect for boosting your energy levels for a long night of flirting, dancing and fun! The colourful downstairs area hosts a retro bar and dancefloor while upstairs you'll find a super cosy and atmospheric place for intimate chats. Regular special themed parties & events.
Sławkowska 23, Old Town
Mon-Sat: 4pm to 2am, Sun: 4pm to Midnight
---

For men who want a REALLY good time ;) (but all sexes are welcome). Gay cruising bar Ciemnia is a mysterious labyrinth of dark and sexy corridors lined with dark, sexy private rooms furnished with beds, couches, swings and more. In this elaborate space you'll find dance floors, a bar selling low priced alcohol, a darkroom, 'oralium', cabins, a video room showing gay films and even a cheeky in-house shop offering poppers, condoms & lubricants. Ciemnia is famous for their themed parties such as naked party, underwear party, sports fetish sneakers day, uniform party & more. Just in case you were wondering... this is totally not a secret sex dungeon (*wink wink). 18+.
ul. Krowoderska 31, Kleparz
Sun & Mon - Thurs: 10pm to 6am, Fri & Sat: 10pm to 10am
---

With a playlist and aesthetic of modern camp, mainstream pop music, this lesbian based bar is open for every sex and sexual preference but an especially great place for the ladies and the younger generations. If there's nothing you love more than to down some shots and tear up the dancefloor to the autotuned beats of Rihanna, Nicki Minaj, Britney Spears, Kylie Minogue and Ariana Grande etc. then this is your place.
Plac Wolnica 7, Kazimierz
Fridays & Saturdays: from 10 pm til bust
---


As you can see from the photo above, this is a super sexy-time oriented gay club. BLUE XL is a men's only erotic club designed for purely gay good times. If you're after an unforgettably rowdy time on any night of the week then you can check out: 'Erotic piss Mondays', 'Hercules Party' on Tuesdays, 'Gay-Straight-Bi Party' Wednesdays, Hardcore 'Sodoma & Gomora Party' Thursdays, plus a Go-Go Boys show on Friday and weekend-long madness... You probably get the idea by now.
ul. Dietla 85
Sun-Thurs: 9 pm to 3 am, Fri-Sat: 9 pm to 6 am
---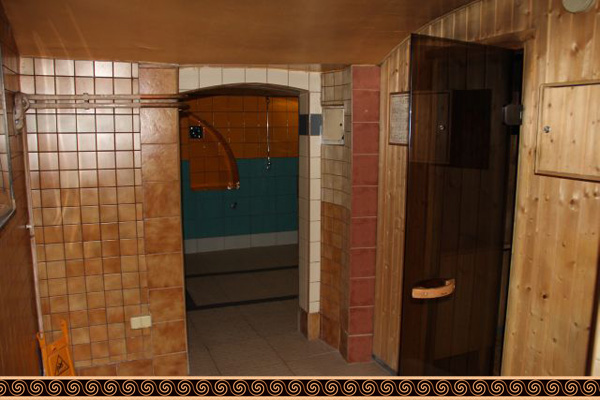 Krakow's only gay sauna and fitness centre offers a wide range of services and activities such as hammam, massage, steam bath, sauna, gym, cafe/bar & a sunbathing deck (go nude if you like). This steamy location pays homage to the ancient Roman bathhouse, whilst maintaining the old Krakow traditions and decor of this classic pre-war St Sebastian sauna. It's a great place to relax and pamper yourself in a safe and non-judgemental environment and at 30zl entry for an unlimited amount of use, it comes with a VERY affordable price tag. The only downside is for the ladies: Spartakus is strictly men only,
ul. Konopnickiej 20, Podgorze
Mon-Sat: 12pm - 11pm, Sun: 2pm - 9pm
---
LGBT Safe Spaces
---

LGBT Events. Safe space for diversity & acceptance.
The Ogniwo cooperative is an important centre for social activity, community fusion and grassroots campaigns. A combination café, cinema and a bookstore, this is a flexible space open to groups and movements looking for a place to meet and organize their social, cultural and political events. Here you can enjoy everything from meetings with authors, exhibitions, political debates, workshops, concerts and film screenings. Lots of LGBT related stuff (including Queerowy Maj events) goes on here and you're also welcome to come to them with your own ideas. As a former Jewish Bathhouse (among many other fascinating incarnations), the building is worth visiting for historical value alone.
ul. Paulińska 28, Kazimierz
Mon-Sat: 5pm to 10pm
---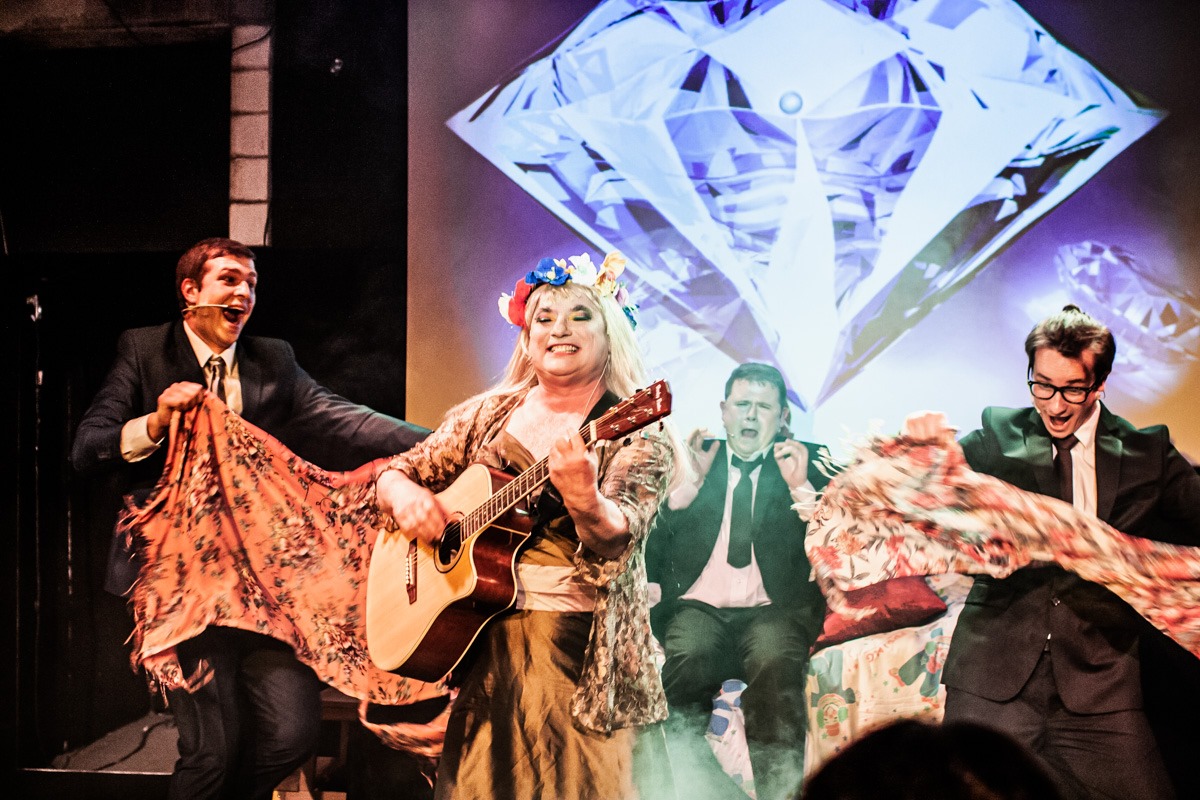 LGBT Performances & Drag Nights. Safe space for diversity & acceptance.
A hothouse for the weird and wonderful, this theatre is a place of dialogue, a meeting of cultures, religions, and world-views. This sizzling, all-things-extravagant locale compiles one of the most flamboyant repertoires of all the theatres in town (and there are ALOT). They host regular drag shows and LGBT related performances as well as taking part in LGBT marches and Queerowy Maj. Teatr Barakah draws in a diverse crowd of international and local talent and, like Spółdzielnia Ogniwod above, are located in an architecturally fascinating historical former Jewish Bathhouse.
ul. Paulinska 28, Kazimierz
Repertoire
---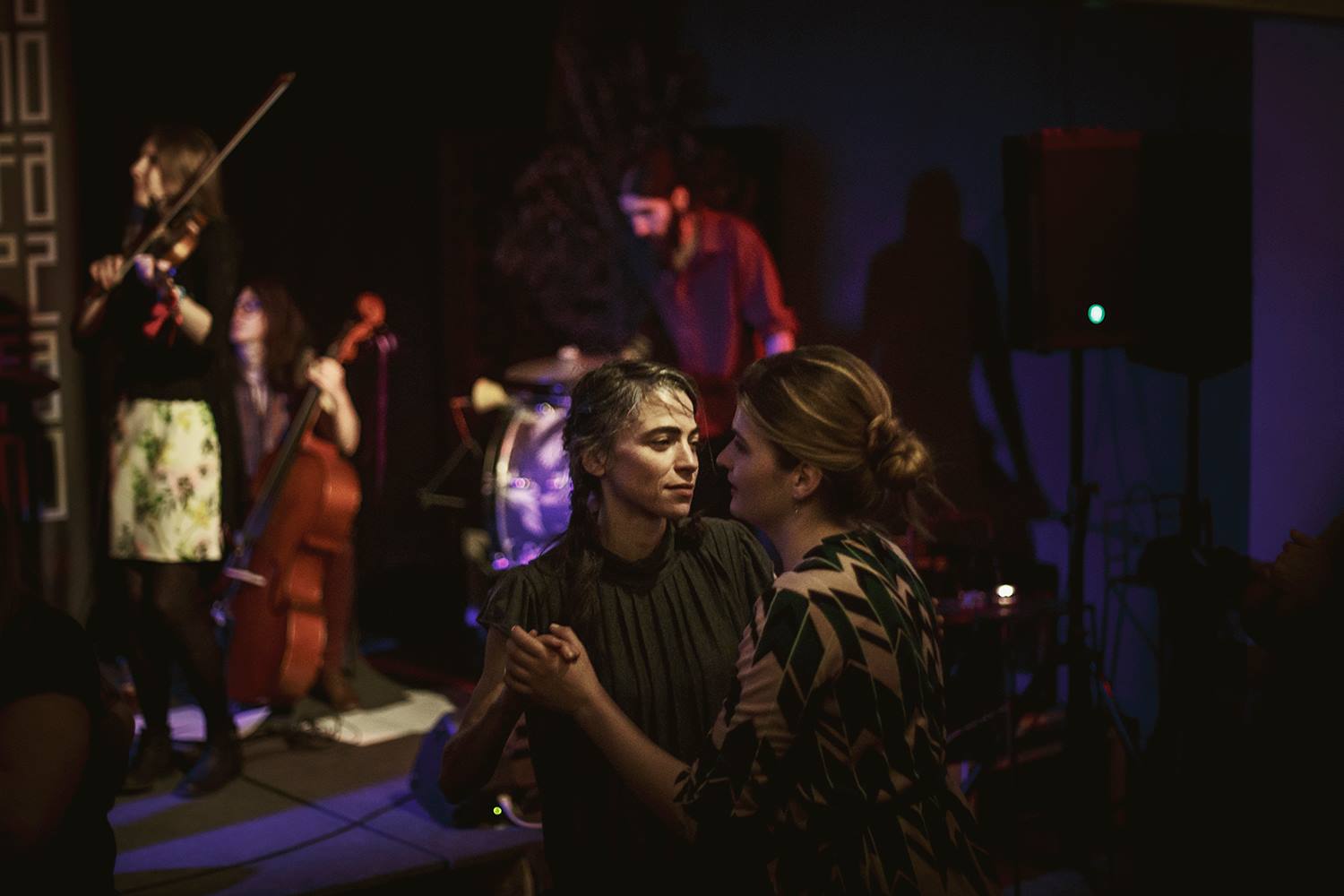 LGBT related events. Safe space for diversity & acceptance.
Strefa's beautifully woven micro-universe of ethno beats is a crossroads for the music and culture of fascinatingly diverse international communities. Here, in this heart connected, earthern club, you'll find the focal point of Krakow's world music scene overflowing with vibrant concerts, dance parties and performances, plus unique musical classes, discussions, projects and workshops with an emphasis on the most ancient sources and uses of music culture. Feel yourself moulded like clay as you dance and sing your way across continents and re-discover the breath of the universe which thrives within you. This is a place for everyone to share, to feel love and to let passions come to life.
Strefa is the home of Rozstaje/Crossroads Association & Poland's greatest celebration of international world music: EtnoKrakow/Rostaje Festival. The aim of their activities is the exploration, protection and communion of endangered traditions, and supporting initiatives which encourage the attitude of tolerance, integration, intercultural dialogue, and communication on the field of art. This amazing club is also a rehearsal space for local LGBTQ Choir Krakofonia, who have assured us that they couldn't feel happier or more welcomed at Strefa.
ul. Św. Tomasza 31, Old Town
Mon-Sun: 6:30pm to 1am, except Tues: 6:30pm to 11:45pm
---

LGBT Events & Dance Nights. Safe space for diversity & acceptance.
Just off the Main Square, on its namesake Szpitalna street, this iconic local club is earning endless praise from both those high up on the underground music scene and those on the ground floor. One of the best music venues in Krakow for Dj's, dancing & having an adventure, Szpitalna 1 regularly hosts well-known international DJs as well as amazing homegrown talent and even offering fresh faces a chance with Wednesday's Open Decks night. Usually the headquarters of the coolest festivals, Szpitalna will be probably be etched in the history books of Krakow's nightlife scene as a legendary cult space for art, music & community. Hosts after-parties for Equality/LGBT marches and parties for Queerowy Maj.
ul. Szpitalna 1, Old Town
Mon: 4pm to 11pm, Tue: 4pm to 12am, Wed: 4pm to 2am
Thurs: 4pm to 3am, Fri: 4pm to 7am, Sat: 1pm to 7am, Sun 1pm to 1am
---

LGBT dance nights & events. Safe space for diversity & acceptance.
This community magnet draws in people from all over the city and the suburb to enjoy a beautiful breakfast or lunch, chill and dance with friends to great local DJs, kick back in a deckchair in the sun with a glass of cold cider, and to cuddle up for one of BAL's iconic outdoor movie screenings which take place regularly throughout the warmer months. BAL is tucked away in a back alley of the newly gentrified industrial district of Zabłocie, near MOCAK, Schindler's Factory and loads of great bars and cafes – a literally hidden gem of Krakow.
ul. Ślusarska 9, Zabłocie
Mon-Wed: 8am to 9pm, Thurs - Sat: 9am to 10pm, Sun: 9am to 9pm
---

Safe space for diversity & acceptance.
Not a gay bar as such, but somewhere super gay-friendly where a lot of gay men like to hang out. Everyone is welcome in 'the land of whispers', so long as they promise not to give away its secrets.
This gorgeous two-story bar is snuggled up in one of Plac Nowy's historic tenements and is with all its comfy sofas, it's also the perfect place to snuggle up on a cold winters day. Creaky and antique, but by no means old and out of touch, Kraina Szeptow's charming ambience lends itself to Narnia-like fantasies while you daydream with a glass of whiskey by their fireplace, surrounded by vintage nudes portraits.
ul. Izaaka 1/1, Kazimierz
---

LGBT Art Performances & Exhibitions. Safe space for diversity & acceptance.
Krakow's Bunkier Sztuki modern art gallery is known for two things: hosting the best exhibitions of contemporary art by national and international artists, and their cafe. Summer or winter, rain or shine, you can sit "outside" in this cafe in the Planty and observe passersby while sipping a cappuccino or a glass of wine. In the summer, the clear plastic coverings are removed and the cafe is truly open, while in the winter the cafe is wrapped in protective plastic and the many heaters ensure that the elements can't get to you. The cafe hosts frequent film screenings and other special events as well.
Plac Szczepański 3a, Old Town Planty Park
(Gallery) Mon-Sun: 11am to 7pm
(Cafe) Mon & Wed: 9am to 12am, Tues, Fri & Sun: 9am to 1am, Sat & Thurs: 9am to 2am
---

Safe space for diversity & acceptance.
Hummus is what dreams are made of and this place is mashing out 25 different flavours of dream. The friendliest of takeaway kitchens and dining rooms all in one; try the vegan soup, matza pancakes, shakshuka, drink some coffee, have a chat, eat all the hummus you can and just feel happy. Simple, delicious & cures all problems. What more do you need?
Meiselsa 4, Kazimierz
Mon-Fri: 9am to 8pm, Sat & Sun: 10am to 8pm
---

Safe space for diversity & acceptance.
Chilled out cafe/pub in Podgorze's Plac Bohaterow Getta. Lovely people, community vibe, delicious light snacks, amazing coffee, great drink selection. Perfect for reading a book in the sunshine with a cuppa or for knocking back a few drinks and celebrating with friends in the evening.
Plac Bohaterów Getta 2/1, Podgorze
Mon-Thurs: 10am to 1am, Fri-Sat: 10am to 2am, Sun: 10am to 11pm
---
Wishing you could read more articles about Krakow written in such a light-hearted yet down to earth and informative manner?
Well, there's plenty more where that came from.
- Where to go dancing in Krakow
- Krakow Second Hand Shopping Guide
- Krakow's 10 Freshest New Cafes, Bars & Restaurants
- 15 Funniest Jokes About Poland
-The 9 Best Breakfasts in Krakow
- 25+ Krakow's Best Vegetarian & Vegan Food
- The 6 Best Coffee Spots in Krakow
- Foods of the Traditional Krakow Kitchen: Regional Breads
-25 Funny & Amazing Polish Idioms That Everybody Should Use
---

LGBT Events. Safe space for diversity & acceptance.
With a backdrop of crumbling ancient frescos and organically curved archways, you'll feel like you've just walked into a synagogue of sound. This is because you have just walked into a synagogue of sound. How they got it past the Rabbi, we have no idea, but let's not ask too many questions 'cause such beautiful architecture lines create eleeectric energy. An open-minded cultural & community hub, loads of great events take place here including performances, concerts, festivals, meetings, discussions & more. Hevre also have a bangin' kitchen to their list of draws (famous for their excellent cocktail bar and freshhhh Czech beer on tap), serving up a full menu of unique nods to Krakow/Kazimierz culture.
ul. Meiselsa 18, Kazimierz
Sun-Thurs: 9am to 2am, Fri & Sat: 9am to 4am
---

Safe space for diversity & acceptance.
Poets in search of a place to while away an afternoon should wander - lonely as a cloud of course - to this incense and muse infused hideout in Kazimierz. Empty picture frames line the grubby walls, and ghoulish shadows play patterns in the corners. If your pen refuses to deliver a melancholic masterpiece, never fear. As dusk falls the place begins to heave with life and you can forget about writer's block with some beer-fueled revelry as you chain-smoke cigarettes and sink deeper into vintage couches. The ace card is the summer garden, which is like some abandoned monastery in Ukraine. Absolute Krakow Icon 'Esze', as it's affectionately known, is actually even owned & run by a lovely gay couple.
ul. Josefa 9, Kazimierz
Mon-Sun: 12pm to 2am
---

LGBT Dance Nights. Safe space for diversity & acceptance.
.Down a sneaky alleyway and a rambling staircase on Florianska, you will be welcomed as immediate family into this tiny club full of big love. The atmosphere is friendly, fun, full of energy and the mezzanine above the dancefloor is the perfect place to curl up at 4 am and swim through the ocean of beats while the dancers & the bass send vibrations through your treehouse-like one of those coin-operated motel beds in 80's American films. Let deep techno waves of glory wash over you and psychedelic drum & bass psych you up for a night of love & adventure in what a hobbit tunnel would look like if Frodo picked the right mushrooms. Much like the combination of Danny Devito & Arnold Schwarzenegger in 'Twins' – it may be small but it sure packs a punch.
ul. Floriańska 16, Old Town,
Sun - Thurs: 5pm to 1am, Fri & Sat: 5pm to 5 am
---

LGBT Events. Safe space for diversity & acceptance.
Exiled writers mourned the fall of the cultured cafes of Mitteleuropa. But those beleaguered scribes would have been heartily pleased by this place. Massolit is the diametric opposite of the grab-and-run pit stops of today's world. A cafe and bookshop rolled into one, it's a charming eccentric that deserves a medal for services to humanity. Besides cakes, coffee, cider and Twinings tea by appointment of the Queen, Massolit stocks all the new and secondhand press that a cultured cat could hope for. If that wasn't enough to whet your appetite, there are enough philosophy books to build a ladder to the inner earth. A fine place to spark up a conversation with locals or fellow travellers. Often hosts LGBT authors, discussions, readings etc.
ul. Felicjanek 4, Old Town Outskirts
Mon-Sun: 10am to 8pm
---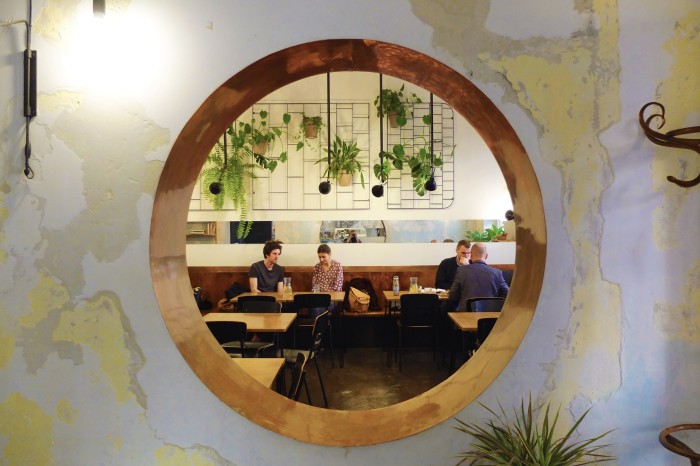 Safe space for diversity & acceptance.
Our favourite of Massolit bookstore's children. Tucked away down a cobbled Kazimierz alleyway which runs alongside an ancient synagogue, Massolit's peaceful, semi-rustic interior reinvigorates with its clean and bright energy. Very pretty pastels & minimalistic, modern features blended with a 70's school architectural vibe make it a very chilled out space to compose your faded spirit. Lots of happy green plants keep it classy fresh and make a great segue into their classy fresh menu. It's lined with super logical and intuitively palated, healthy vegan & vegetarian dishes. Super welcoming place for everyone.
ul. Józefa 25
Tues: 8:30am to 7pm, Wed - Fri: 8:30am to 5pm, Sat & Sun: 9:30am to 6pm
---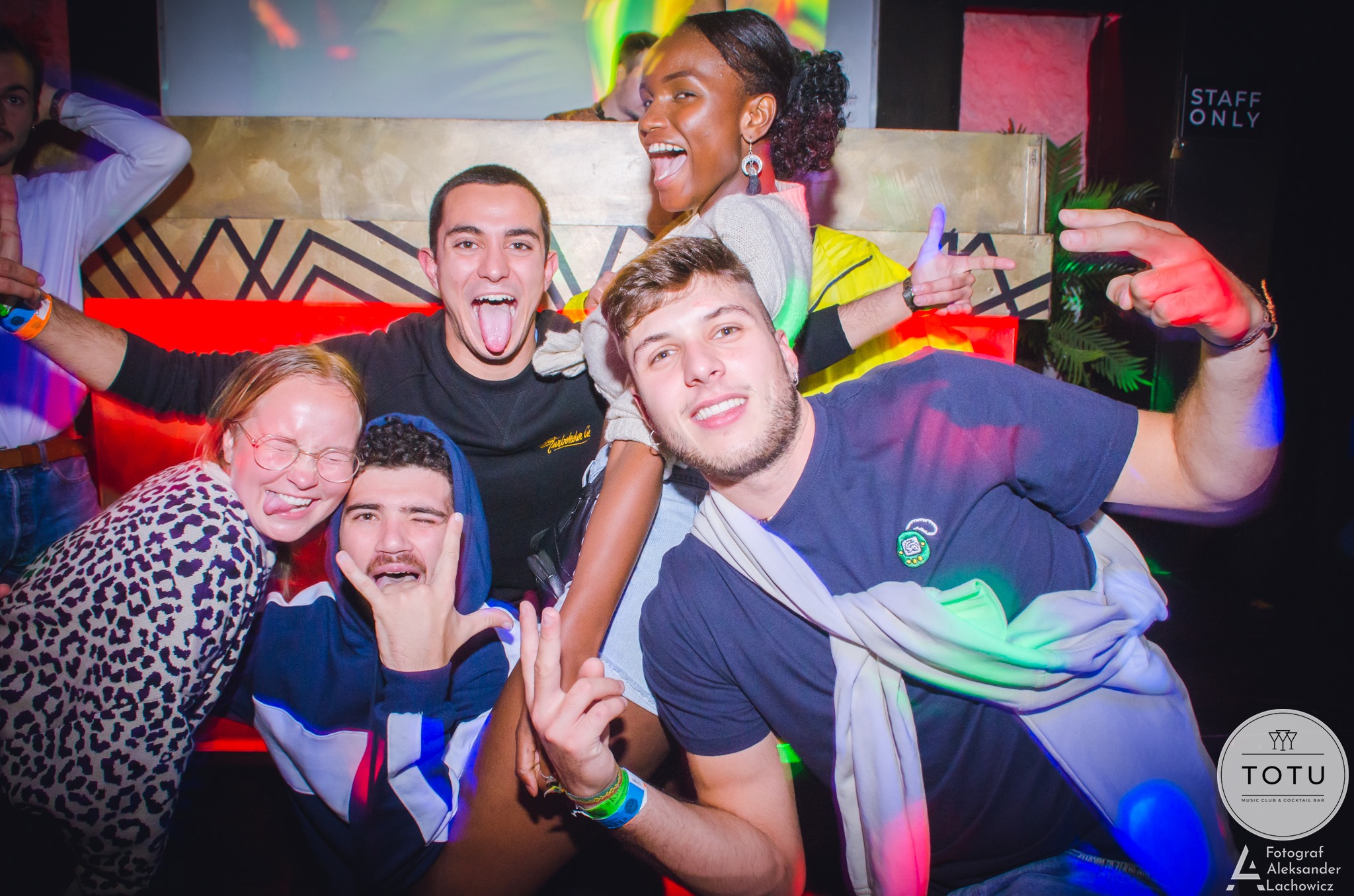 Students, locals, tourists, young and old - this central
Old Town
haunt is located on one of the busiest streets in the city for
nightlife
and it's always bustling with happy go lucky types. One of the famous ancient dungeon bars of
ul. Florianska
, here you'll find low priced drinks, DJ nights, and regular events. Wednesday is Gay & Lesbian singles night!
ul.Floriańska 18
Sun-Thurs: 8pm to 3am, Fri&Sat: 8pm to 6am
---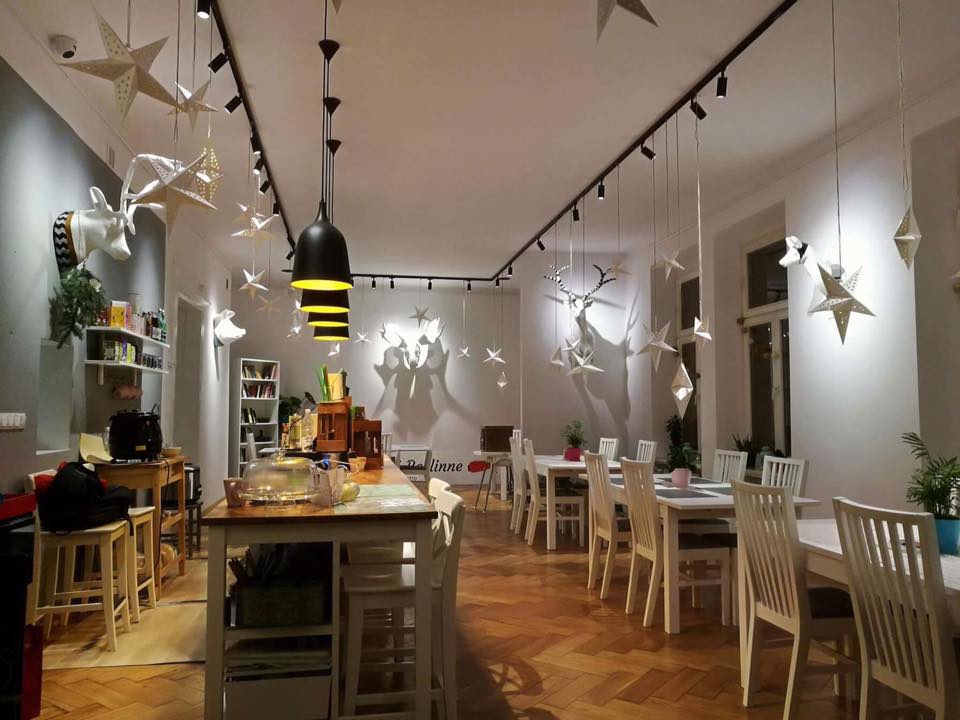 Another LGBT friendly vegan cafe that we love to hit up for lunch is Smaki Roślinne. It's centrally located but in some cool back streets that you might not normally find yourself walking down, lined with fascinating architecture. This family-run, jungle-on-acid decorated spot is always busy for a reason - cause this food is super tasty. Friendly prices and fabulous food have gained them the respect and patronage of their many returning customers.
ul. Smoleńsk 27, Old Town Outskirts
Mon-Fri: 12pm until the food runs out.
---

Safe space for diversity & acceptance.
This gorgeous slice of Asia is hidden down an almost secret little passage which runs off one of Kazimierz' most iconic streets. Somehow, standing this place on a humid day, next to the air vent which pumps the exotic scents of their kitchen into the air, you feel as if you were standing in a street in Thailand or Hong Kong. Run by the open-hearted owners of iconic locale Ramen People, Wschod Bar serves up a generous plate of diversity alongside a menu of beautifully, colourfully and authentically crafted Asian cuisine.
Miodowa 4 pasaż (passage), Kazimierz
Tues-Thurs: 4 pm to 10 pm, Fri: 4pm to 11pm, Sat: 12pmto 11pm, Sun: 12pm to 10pm
---

Safe space for diversity & acceptance.
Winning the award for most jovial java are busy bee's Wesola (literally meaning 'Merry') Cafe. People who are happy in themselves don't have a problem with letting other people live their best life. This place is not only LGBT friendly, but also so dog-friendly that your pooch might accidentally 'go missing', so in love with coffee that you know they'll do right by your mug and so enthusiastic about creating delicious, nutritious food that their tables are always buzzing. All-day breakfast on weekends (coconut porridge!), long boozy lunches, you'll find loads of vegan options on the menu - daily soups, curries, salads, sandwiches & desserts.
ul. Rakowicka 17, Near Train Station
Mon, Thurs & Fri: 7am to 9pm, Tues & Wed: 7am to 2pm, Sat & Sun: 8am to 7pm
---

Safe space for diversity & acceptance.
Old Town champions of the vegan burger, Krowarzywa are boshing out some of the cleanest fast food you've ever eaten. It's was created by two friends with who had the crazy idea to make their burgers from totally nutritious, fresh, wholesome, chemical-free and ethical plant-based stuff instead of cardboard, rats and poison like the rest. So, if you like burgers and you like feeling alive then this is a great place to grab a bite. Look out for the rainbow sticker in the window.
ul. Sławkowska 8, Old Town
Mon-Sun: 11am to 11pm
---


Akita Ramen


Safe space for diversity & acceptance.
This Kazimierz hole-in-the-wall is one of the original Krakow ramen joints, and certainly one of the best. Hidden down a small alleyway on the quieter side of Krakowska, it's a really peaceful spot to enjoy a seriously good bowl of ramen, a bento box and more. Akita Ramen definitely has a place in the hearts of Krakowians while Akita Ramen's hearts believe love is for everyone. Also, cats adore this place, which is always a good sign.
ul. Węgłowa 4, Kazimierz
Tues-Fri: 1:05pm to 9pm, Sat: 12:05pm to 9pm, Sun: 12:05pm to 7pm
---

Safe space for diversity & acceptance.
Although it's definitely a place for all genders to feel at home; the 'female', 'moon' or 'nurturing' power here is off the chart. Ranny Ptasek's cosy interior has the offbeat and super homey vibe of a simpler time. It's a bit like visiting your aunty's house - a trip to the '70s with vintage cups, bowls and decor crouching like jungle animals amongst a waterfall of flourishing plants. Super camp. You can sit by the window and make friends with cactuses or sit outside to soak up the sun and the atmosphere of this peaceful street with pretty pink sidewalk tables scattered beneath the stunning stone walls of St. Catherine's Church, built in 1342. There are only a handful of truly breakfast dedicated places in Krakow and Ranny Ptasek probably wins the award for sweetness, colour and humour.
ul. Augustiańska 5, Kazimierz
Mon-Fri: 8am to 4pm, Sat & Sun: 9am to 4pm
---

Safe space for diversity & acceptance.
After you have tasted the dishes at Mezzalians... they will haunt your tastebuds. Your stomach will be like a widower who has lost their soulmate, their memories refusing to let you enjoy any other man. No matter how tasty - it's just not the same... you still yearn for that feeling of completeness, of ascension. As addictive as these bowls of Syrian-Lebanese inspired divinity may be, it's still not food that you want to be greedy about or hoard - you want to share this feeling with everyone you love, everyone you hate and even everyone you're indifferent to or just plain don't know. You feel that if the world could all meditate on these flavours together - it might just bring about peace on earth.
ul. Kalwaryjska 66, Podgorze
Tues: 2pm to 9pm, Wed-Fri: 12pm to 9pm, Sat: 12pm to 10pm, Sun: 12pm to 8pm
---

Safe space for diversity & acceptance.
Discover chocolate loaves, bread baked in garlic leaves, rolls infused with cranberries, green tea, sun-dried tomatoes, olives, candied ginger, lemongrass, hazelnuts and more. However, the most important ingredients that set Pochlebstwo apart from the crowd are the real love, kindness, humour, energy and care which are kneaded right into the dough. Poetically artisanal loaves, freshly baked for fresh daily menus — worshipped by us and by everyone who's ever tasted a single scrumptious slice, so, give in to temptation and join the already booming local fanclub!
Romanowicza 5/LU7b, Zabłocie
Tues-Fri: 8:30am to 5pm
---

Safe space for diversity & acceptance.
We like Ramen People because little things like this go a long way. For instance, the staff here are always so lovely and down to earth and free water is a rarity in Krakow but these guys give it out by the carafe. Ramen People are people with their heart in the right places. They posted their rainbow flyer in the door and said "We don't judge, we feed! With us you can always be yourself". A great selection of vegan/veg/fish/meat - the big bowls are full of delicious ingredients and you certainly won't leave without a stuffed belly.
Czysta 8, Old Town Outskirts // Nadwiślańska 5, Podgorze
Sun-Thurs (closed Mon): 12pm to 8pm, Fri-Sat: 12pm to 10pm
---

Safe space for diversity & acceptance.
Coffee shop & bar, the bean mad team at FIKA specialize in super delicious coffee. This laidback cool & cosy cafe welcome people from all walks of life, people walking dogs and even non-walking cyclists (in fact, especially the cyclists!) to kick back in their friendly locale. FIKA also host coffee-related events such as cupping sessions of unique strains, and workshops dedicated to the various arts of coffee making.
św.Sebastiana 10, Kazimierz
Mon - Fri: 8am to 7pm, Sat: 10am to 6:30pm, Sun: 10am to 5pm
---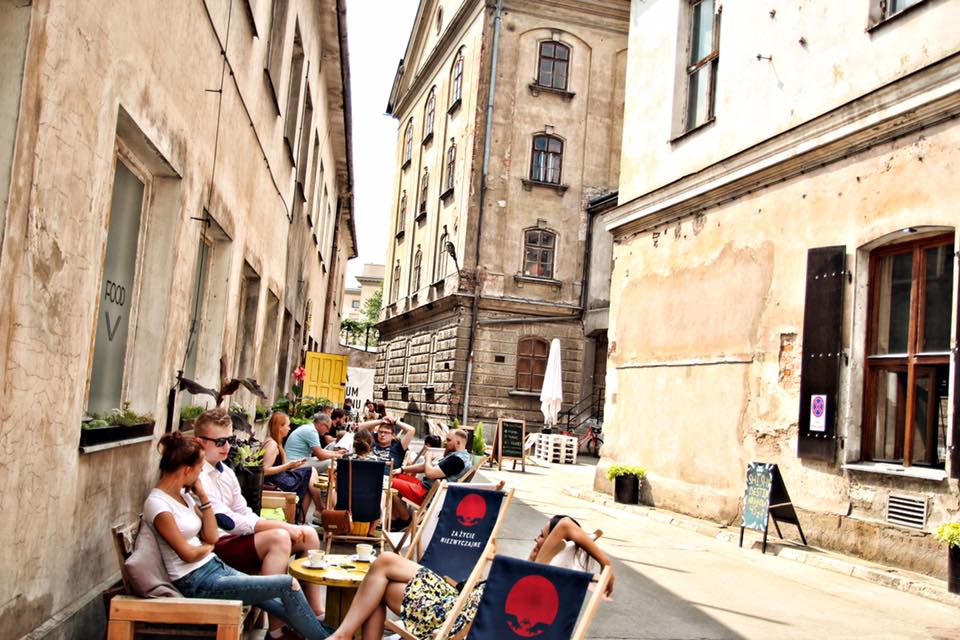 Safe space for diversity & acceptance.
Located in Krakow's hipster hub Tytano, a former tobacco mill now repurposed as a high-end shabby chic restaurant, bar & gallery space, this place is a magnet for the urban professional crowd. Their decor follows the popular Krakow theme of industrial-hygge with a splash of pop culture and it's a great place to be on a Saturday night. Super satisfying menu, fancy cocktails galore. Pinakoteka welcomes everyone to feel safe and accepted.
Dolnych Młynów 10, building 5
Tues & Wed: 4pm to 11pm, Thurs: 4pm to 12pm, Fri: 4pm to 2am, Sat: 12pm to 2am, Sun: 12pm to 11am
---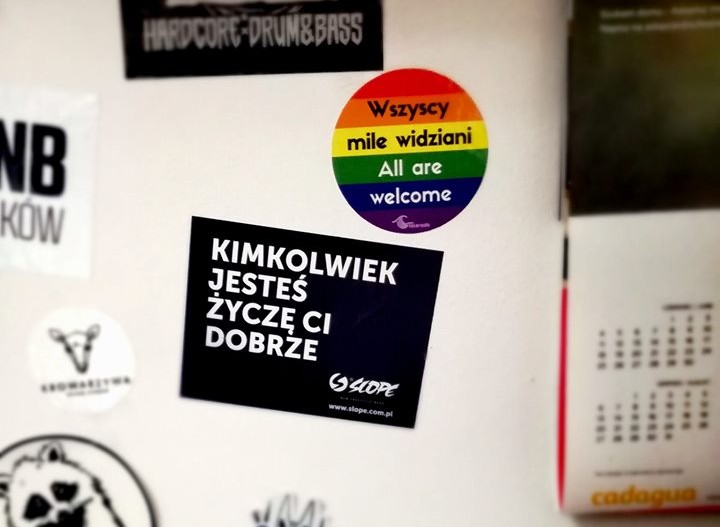 Safe space for diversity & acceptance.
Stocking only palm oil-free, vegan products, Roślinny is dedicated to supporting a greener, kinder, zero-waste world. It's KRK's first-ever 100% vegan store and it's still around cause it's so trustworthy. They stock fantastic vegan dairy products and meat alternatives, kimchi, cruelty-free cosmetics, ethical fashions, holistic health products & CBD oils. It's located in the peaceful Dębniki district, which is a pleasure to wander around and provides the perfect energy for this loved up store. Not really surprising that such a healthy-minded place is so welcoming to the LGBT crowd.
Rynek Dębnicki 10, Dębniki
Mon-Fri: 10am to 7pm, Sat: 10am to 2pm
---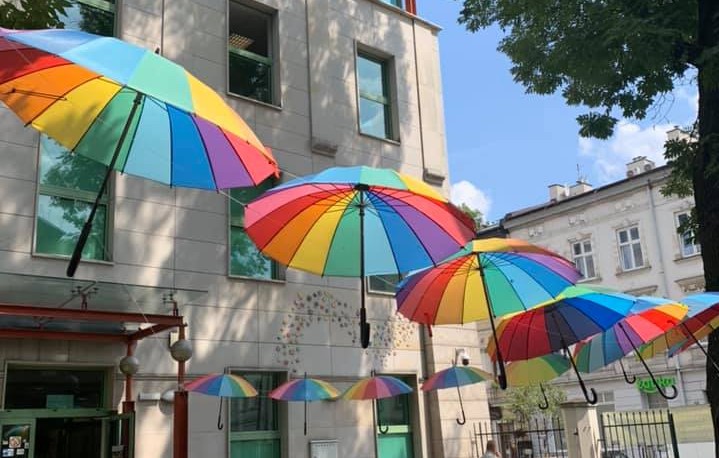 LGBT related events. Safe space for diversity & acceptance.
Krakow's centre for Jewish culture and connection is so very supportive of the LGBT community that they even filled their Kazimierz courtyard with rainbow umbrellas to make sure everyone knew! Destroying the stigma around religious institutes' views of gay people, the JCC proudly welcomes everyone through their doors, no matter their self-identity. We love this so much. This broad-minded organisation regularly host all kinds of great events such as discussions, book readings, Jewish holiday celebrations, concerts, film screenings and even cooperation with Queerowy Maj!.
ul. Miodowa 24, Kazimierz
Mon-Fri: 10am to 8pm, Sat: Closed for Shabbat, Sun: 12pm to 5pm
---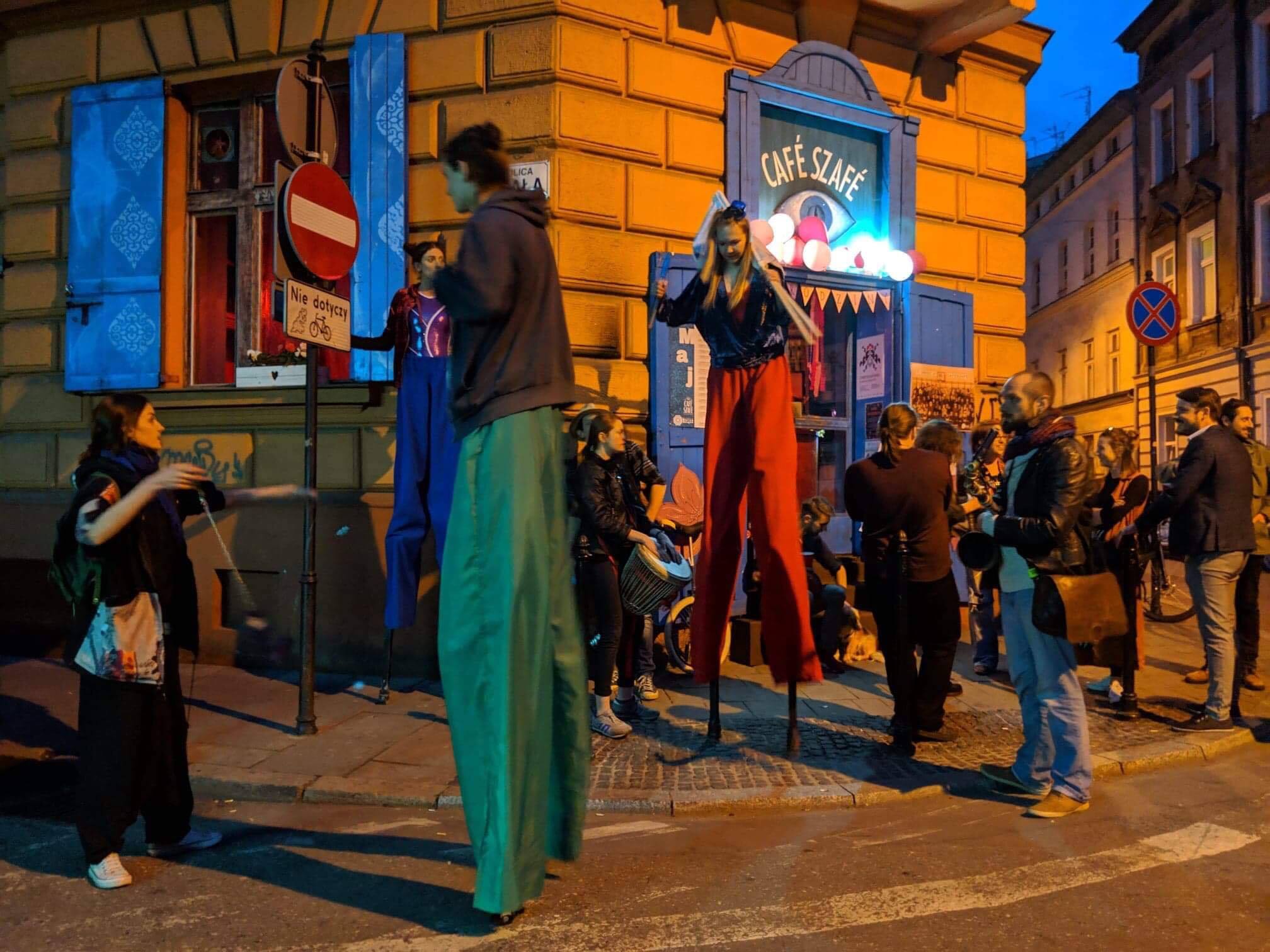 LGBT related events. Safe space for diversity & acceptance.
After 15 years of spreading colour, Cafe Szafe is still in the game and playing as strong as ever. In fact, playful is a great word to use in relation to this place. A second home to the local and international theatrical, artistic crowd, this is the kind of place where the unexpected and unlikely are more likely than the likely. Community spirit is strong at Cafe Szafe and you'll come across all kinds of movements organisations, as well as politicians, actors and vagabonds. Discussions, concerts, jam nights, open mics... basically every kind of event you can have and lots of them. Here, you can be as flamboyantly gay as you want and noone will probably notice.
ul. Felicjanek 10, Old Town Outskirts
Mon-Thurs: 9am to 2am, Fri: 9am to 3am, Sat-Sun: 10am to 3am
---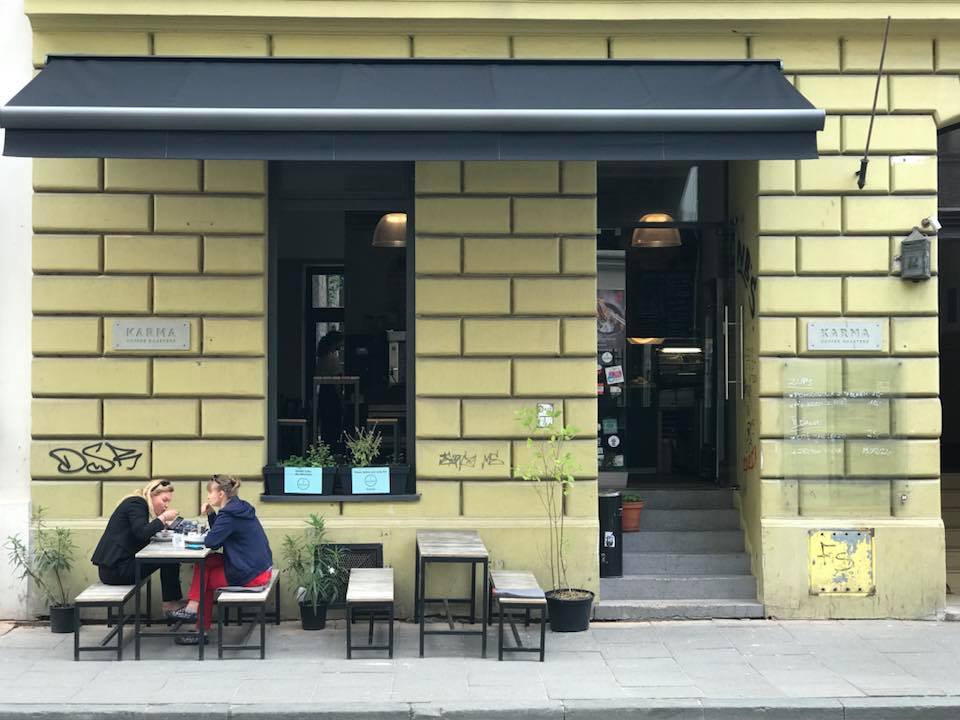 Safe space for diversity & acceptance.
Karma is adored by herbivores and omnivores alike, they are as much loved for their relaxing atmosphere, sparked by great staff and minimalistic interior, as they are for their nutritious meals; mostly light, fresh & superfood loving, salads, cakes & sandwiches... not to mention their famously incredible coffee (they have their own roastery!). Their menu is perfect for breakfast or lunch but that hasn't stopped anyone from spending an evening here, in fact, an elegant wine selection encourages it. Amazing Vegan & Vegetarian food, real down to earth community spirit and open arms to LGBT and the whole rest of the alphabet.
ul. Krupnicza 12, Old Town Outskirts
Mon-Wed: 8am to 8pm, Thurs-Sat: 8am to 10pm, Sun: 9am to 7pm
---
Krakow LGBT Organisations


Muzyka Nieheteronormatywna
AKA Non-Heteronormative Music. Organise a series of LGBT DJ nights & parties
Organisers of the celebratory month 'Queer May', parties, marches, protests etc.
Krakow's very own LGBTQ choir! Everyone welcome.
LGBT Facebook Groups

LGBT in Krakow
An English language LGBT social & support Facebook group

Krakow LGBT
A Polish language LGBT social & support Facebook group
Poland's main LGBT social & support Facebook group
---
Did we miss any LGBT safe spaces? Is there something you'd like to say about places we've listed or the LGBT scene in Krakow? Let us know down below in the comments section!
Comments