Foods of the Traditional Krakow Kitchen: Regional Breads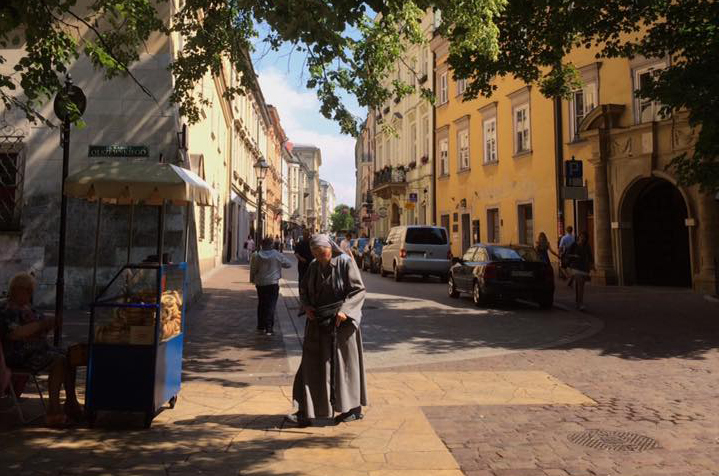 Welcome to our Krakowian kitchen. Pull up a chair at the table as we take you on a journey through the culinary history of this royal city, making stops in surrounding pastoral villages and exotic locations across the world.
Together we will taste the mysterious herbs and spices that have transformed the flavours of local palates and the regional delicacies, which were the foundation for all the typically Krakowian dishes we still know and love today. Surrounded by rolling green hills, winding rivers, forests filled with mushrooms and berries, high mountain ranges and picturesque farming villages; Krakow is abundant in diversity of style and ingredients. A fascinating assortment of cuisine, born and re-born in the kitchens of Kazimierz, Debniki, Bronowice, Prądnik and Podgorze, yet brought to life through thousands of years of friendship, family, war, trade and travel.
After devouring this delicious assortment of flavoursome facts, you'll be hungrier than ever. So, we have also prepared for you a list of where you can try all the treats from our Krakowian kitchen, along with a bonus recipe at the end.
PS: You're so lucky, we have written even more articles in this series! So after you enjoy how funny yet informative this one is, you can read....
Foods of the Traditional Krakow Kitchen: Regional Cheeses
Foods of the Traditional Krakow Kitchen: Regional Meats
Smacznego!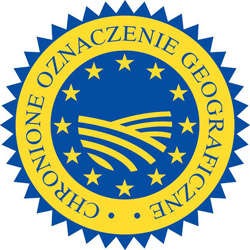 ---
Regional Breads
---

Obwarzanek Krakowski
A delicious street food snack that can be found in strategically placed little blue carts all over the city, this traditional Krakowian bagel is not only historical and endemic to the city, but also bloody delicious! Baked fresh every day by early rising bakers, they are then distributed around Krakow to the iconic blue wagons from which gently smiling older ladies and gentlemen will sell them to hungry passersby. Staying put until their cart is empty, 7 days a week. Try them topped with poppy seeds, sesame, linseed, cheese or salt. Today, an average of 150,000 are sold in Krakow every day while their 'bagel' bretheren have long been popular in America, emigrating with Krakow's Jewish community to New York.
Historically, obwarzanki can be traced all the way back to 1394 (predating the word bagel by 200+ years and its widespread presence in Ashkenazic Jewish communities in the 17th century) in the court of King Vladislaus II Jagiełło and Queen Hedwig, in which it was recorded that the Queen's 'circuli' obwarzanki cost only 1 grosz. There are later records which pertain to strange restrictions around obwarzanki, such as laws regulating who was allowed to bake and sell them. At first, the King decreed that only specially trained obwarzanki makers from the Krakow Bakers Guild could produce them, and only during the period of Lent. In the 19th century, this law was reformed and taking its place was a new but equally obscure one: bakers had to take turns to have a single day baking obwarzanki, which was decided by the drawing of lots (aka pulling names out of a hat). In 1849 Krakow's favourite bread snack was set free and the people were legally allowed to bake obwarzanki whenever they wanted. However, even today there are still strict laws in place about how they must be made.
With 'protected geographical indication' (PDO) regulating the specific processes with which these bread halos must be made, this regional product is undeniably essential to the Krakowska Kitchen. Derived from the word 'obwarzać' meaning "to parboil", the name 'obwarzanek' gives a hint to the process through which they are created. After being left to rise for a short time and twisted into their typical spiralled ring shape, the obwarzanki are first boiled before baking. The simple dough contains wheat flour, salt, yeast, sugar (sometimes honey) and a fat such as butter or oil.
Where to find it
The Blue Carts: Teatr Bagatela is rumoured to host the best in town, and with our office nearby they certainly have our approval as a brilliant breakfast snack. We like it best on it's own or with a modern twist: hummus from Naturalny Sklepik which is just 30 metres away, down ul. Krupnicza. But as we mentioned, you can find these stalls with perfectly delicious obwarzanki all over the city.

Święto Obwarzanka: An annual festival dedicated entirely to our favourite doughy hoops. It takes place around mid-May each year and involves plenty of fun and games, lots of learning about obwarzanki, music, and even a high stakes obwarzanki making competition!

The Obwarzanka Alive Museum: The ultimate place to learn about and get the full experience of obwarzanki. Witness them being made right before your eyes or join a workshop to make your very own obwarzanki… and then devour it hot and fresh from the oven!
Ul. Paderewskiego 4
Scroll down to the end of the article where we have provided you with an amazing recipe (with pictures) for homemade obwarzanki!
Make yourself some beautiful Krakowian bread to impress yourself and impress your friends :)

---

Prądnik Bread
More commonly known as Chleb prądnicki, this famed local bread gets its name from the river along which it is made, River Prądnik, as do the once villages now suburbs of Krakow, Prądnik Czerwony and Prądnik Biały, in which it is still produced today. Although the first record of its existence was way back in 1421 by the Bishop of Krakow. In 1496, King Albert gave the bakers of Prądnik permission to sell this bread in Krakow just once a week. Legend also has it that the first loaf of bread which was baked after the harvest was taken to the King at Wawel Castle as an offering from the mayor of Krakow. More recently, it went through a period of hibernation under communist rule - disappearing from the otherwise engaged market until a little while after Poland regained its independence and the surviving population began to rebuild their way of life.
This gigantic dark brown crusted loaf (it can weigh up to 14 kg) is yet another geographically protected traditional food, which is so unique to the region that its production is under strict regulation as to preserve its true quality and ingredients. Prądnik is a rye sourdough bread made from 'secale' – a type of grass similar to wheat which was easily ground in local mills powered by the strong currents of the River Prądnick. It was a popular bread among peasants as thanks to the addition of potato flakes it stays fresh for a really long time (up to 2 weeks) and amazingly the older it gets, the tastier it gets too. Other ingredients include cumin, bran salt, three quarters rye flour to one quarter wheat and a well-cultivated rye sourdough base.
Where to find it
Stary Kleparz: This historical open-air market has several fabulous bakeries inside their hut-stores. You can find freshly baked traditional Chleb Prądniki here plus loads of other tasty traditional foods.
Markets in the Rynek: Old Town Market Square is regularly filled with pop-up markets. There are always little wooden huts there selling these child-sized loaves of delicious bread.

Jania Józef Niedziela Edward Piekarnia: Keep your eye out for little old fashioned looking bakeries such as this while exploring the streets of Prądnik. You know they got the original good stuff.
Rusznikarska 4

Piekarnia Mojego Taty: Iconic natural bakery keeping it old-school with their traditional loaves and simple, earthy ingredients.
Rusznikarska 14a // ul. Meiselsa 6.
---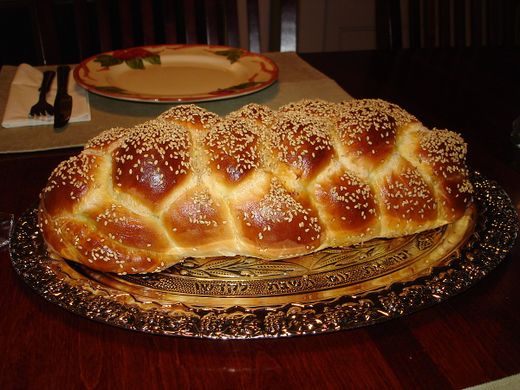 Chałka
This soft and squishy, moist and fluffy croissant like bread may not have begun its journey in Krakow but once it got here, it sure settled in for good. Emigrating to Poland in the pockets, hands and memories of the Ashkenazi Jews was a recipe which would absolutely rock the bread world of Krakow. Once a ritual meal eaten on holidays such as Sabbath, Challah was so friendly that it soon made friends outside the synagogue and got itself a new nickname to boot: Chałka. It didn't take long before Chałka was a common guest at Catholic holidays too, not to mention on all the other normal days.
Young Chałka, son of Challah was much like his Jewish father but, like most younger generations, less traditional. Chałka had been born in Poland and didn't know much about his predecessors' homeland, he just knew he tasted good and the ladies loved to knead him. Judaic Kosher laws decree that dairy and meat shall not be eaten together, so, the original Challah did not contain any in order that it might be eaten alongside either. Chałka, however, didn't play by the rules… this slightly sweeter version likes to get creamy and is made with butter and milk. Chałka is now enjoying a revival of sorts as the new young Poland embrace and breathe new life into old traditions and foods after a long period of grieving.
Chalka's ingredients are pretty straightforward: wheat flour, eggs, yeast, salt, sugar, butter and milk. It's also popularly sold with the addition of raisins or 'kruzonka', a kind of sweet breadcrumb topping. The preparation helps to set Chałka apart from other breads: after being left to rise, three long dough lines are plaited together, much like Pippi Longstocking's pigtails. The braided bread is then left to rise a second time before being brushed with egg yolks to give it it's typical shiny crust and baked in the oven.
Where to find it
Cukiernia Dolinski: This little Podgórzan patisserie is famous for its delicious Chałka. It's one of these old-school places popular with hard-to-please Grandmas who like things made proper and done right. So, you know they have good Chałka.
ul. Legionów Józefa Piłsudskiego 13
Cukiernia Pod Arkadami: Another famous old-school Krakowian patisserie, but this one is in Kazimierz serving Chałka three ways: with sweet cheese, apple or blackcurrants.
ul. Krakowska 5

Chałka Restobar: The only place in town totally dedicated to 100%, 24/7 living the chałkalife. Here you can try lots of different types of the bread, with classic toppings as well as experimental ones, not to mention a menu full of chałka based dishes such as chałka French toast (aka eggy bread) served with bacon and maple syrup, or a chałka bread and butter pudding. This place is so cool it made it into our articles The Ten Best Coffee Spots in KRK and The Nine Best Breakfasts in Krakow.
ul. Meiselsa 8
---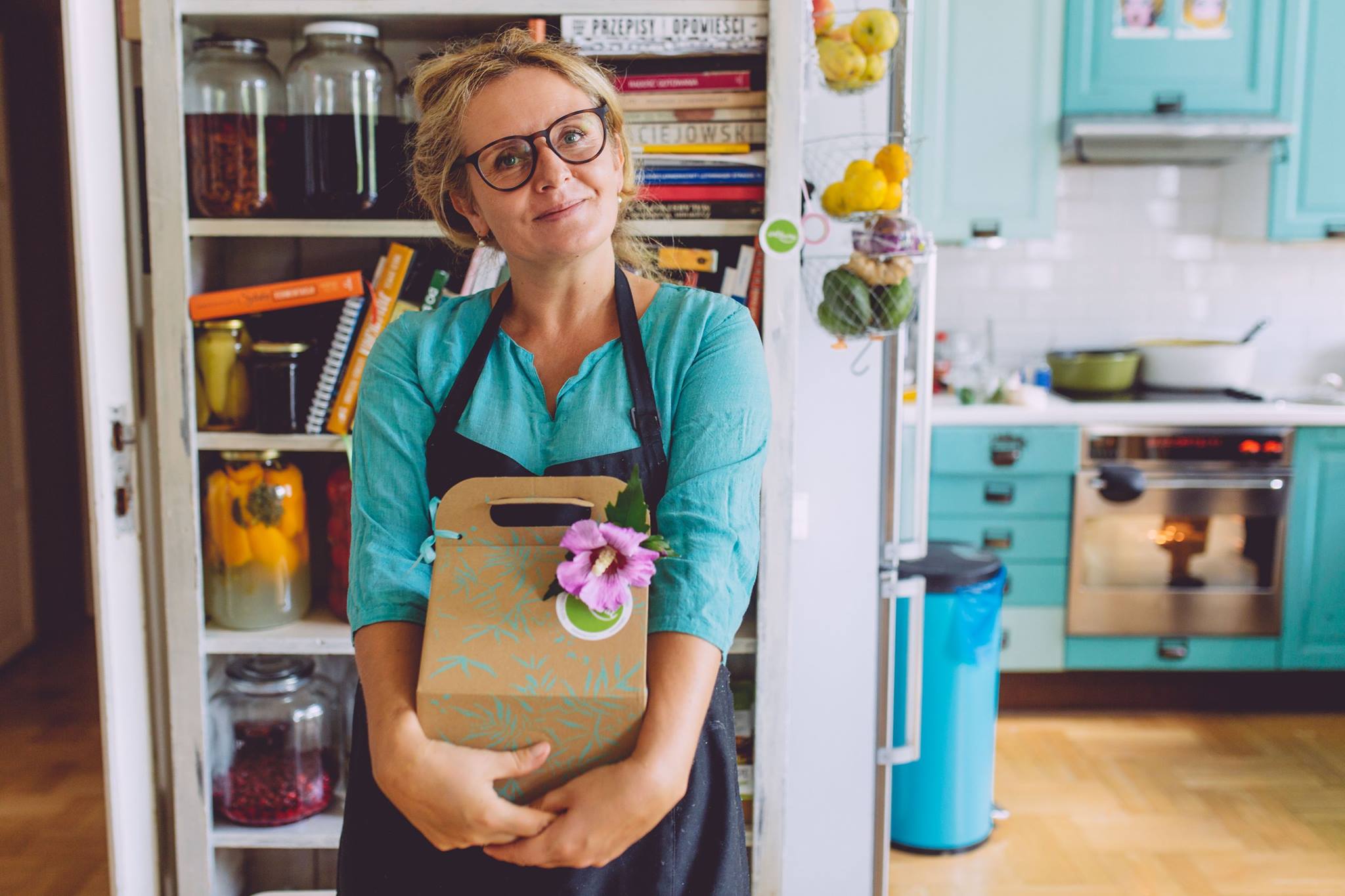 Top tip: For the fullest experience and loads more brilliant stories to go with every bite, we recommend a dinner or workshop with Krakowian kitchen queen and founder of food sharing community Eataway, local legend Marta Bradshaw.
Marta hosts wonderful evenings of beautifully cooked regional cuisine, much of which is from her own garden, the forest or her local organic farmer friends... and everyone is invited to pull up a chair! You can join workshops to learn how to make regional Polish food such as pierogi or even traditional crafts such as 'Pajaki' the colourful paper flower chandeliers which we hang in our houses to celebrate spring, or 'Pisanki' painted or dyed ornamental eggs. Each year you also have several opportunities to visit the magical natural wonderland which is Marta's peaceful cottage, surrounded by forest and butterflies in a nearby village. Join the most memorable and joyful celebrations of the year with Eataway's annual Fermentation Festival or the Eataway Picnic.
But in the meantime, get a taste of the fun through Marta's weekly dinners and workshops, here at her gorgeous home in Krakow.
- Browse Marta's Meals & Workshops on Eataway
- Follow Eataway on Facebook
Scroll down for Marta's delicious obwarzanki recipe!

---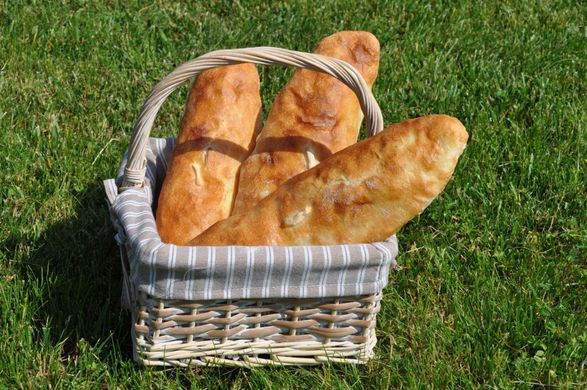 Kukiełka Lisiecka
Literally named "puppet", this unique product is one of the only surviving white wheat breads of Krakow region. It was originally baked in the area of Liszki and at the end of the 18th century, you couldn't find it anywhere else. Much like the other foods on this list, it is enjoying it's second life as new Poland makes concerted efforts to keep important cultural and gourmet traditions alive.
Kukiełka Lisiecka has a similar shape to oscypek cheese - modelled after a spindle, rather like a diamond prism. It's very light and airy with matte skin and is often stuffed with black cumin or prepared in gingerbread style for Christmas and very popularly consumed alongside Lisiecki sausage. The true Kukiełka fan will, of course, eat it only with butter and fresh from the oven.
Kukiełka Podegrodzka
Another kind of 'puppet' bread, but coming from the area of Podegrodzka and with a few of its own special traits. This fluffy white bread was also traditionally formed from a wheat dough but had its own unique cultural significance. The recipe is passed down with great pride from generation to generation and those who know the secrets (mothers and grandmothers) are held in great respect. Up until the mid 20th century, Kukiełka Podegrodzka was symbolically gifted by godparents to their godchildren to bless them with a life of joy and abundance.
Where to find it
Naturalny Sklepik: This gorgeous natural food store has loads of fresh baked regional breads delivered from surrounding villages every day. We really recommend it for tasting authentic Kukiełka and loads more.

Targ Pietruszki: The Parsley Market is a regular organic fresh food market which takes place in Podgorze. Here you can find excellent quality regional produce, including the original Kukiełka Lisiecka.
Saturday 8.00-13.00, Wednesday 13.00-17.00
Plac Niepodległości
Stary Kleparz: Once again, this gorgeous historical market (we love it so much) has exactly what you need. Browse the bakeries in their little huts and it won't take you long to find this bread.
ul. Krowoderska 22/5

Podegrodzka : Why not visit the actual villages where they are actually made for the most authentic experience? There's a train which goes from Krakow Głowny (Main Train Station - buy your tickets there for like 10-20zl) and goes to Stary Sącz… from there, Podegrozka is a short walk or bus ride away. This exquisitely picturesque train ride slowly curves through secret misty valleys and hidden ancient villages, rolling green countryside filled with deer and butterflies and sunflowers…. Well, lets just say we recommend it. Magical. (ps: it takes about 2 hrs)
Lisiecka: aka Liszki is a bit closer, situated just on the outskirts of Krakow. A 30-40 minute bus ride away. Catch local bus 219, the 229 or the 239 from the leafy and historically rich area of Salwator. While you're there, visit traditional regional family bakery Piekarnia Regionalna w Liszki with its 100+ yr old wood-burning oven.
---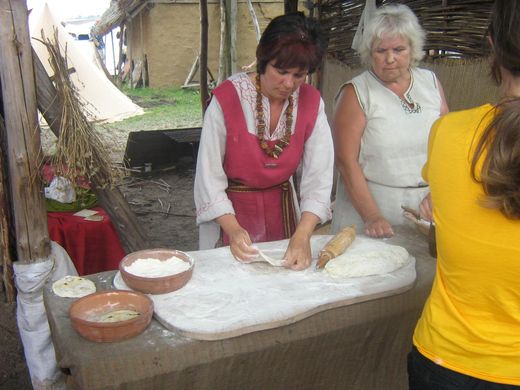 Podpłomyk
Every culture in the world always has its own version of a flatbread. Why? Because flatbread cooked with real fire is bloody delicious no matter how its made and easily malleable to the cuisine of every region. Made of only two ingredients: flour and water - this most ancient form of bread has been baked since primitive times. In the Krakowian region, Podpłomyk is still popularly consumed during the warmer months when everyone likes to spend a lot of time outside, relaxing in the sun and cooking on bonfires.
The oldest surviving recipe for Podpłomyk dates back to the 14th century and goes something like this: "Take three scoops of flour, and settle, make bread". But, the bread has certainly been around since well before these elaborate instructions were written down. It was widely consumed by ancient Slavic societies who liked to cook it on a hot fired stone. It was later used as a test piece for bakers to see if their oven was hot enough yet. During Poland's war-stricken decades, Podpłomyk's simplicity ensured its continued popularity by being a meal which you could cook just about anywhere, even if you had no stove, no cooking skills and only the most basic ingredients. Today, we probably all add at least salt to the mix and often enjoy it with honey, jam, sausage and more.
Where to find it
Rękawka: This awesome medieval fair held annually (in April/May) on Kopiec Krakusa (Krakow Mound) is a great place to taste Podpłomyk cooked in the most traditional way.

BYO BBQ to Dolina Kobylanska: You won't find this sold in any stores, but if you join a Polish family for a 'Grillowana' aka barbeque, you're sure to get a taste. You can also make your own barbeque or join some friendly locals in the valleys of Ojcow, particularly around rock climbing hotspot Słona Dupa which is dominated by spectacular towering Jurassic monoliths of stone.
---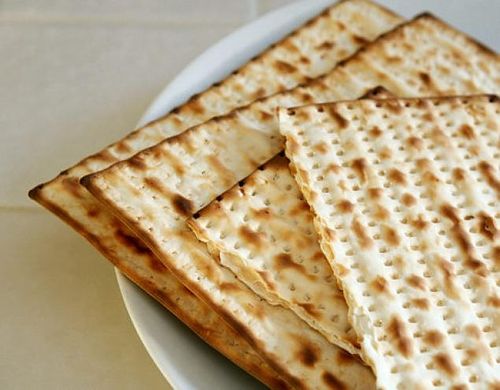 Maca
Yet another Jewish speciality that has travelled thousands of miles across land and sea to end up on Krakowian plates. When did it come to Krakow? We suspect it arrived around the 10th century when Jewish traders first began to settle in the area. After this, the cracker won the hearts of everyone who tried it, eventually becoming a traditional part of Polish cuisine and a staple of kuchnia Krakowska (Krakow's kitchen). This unleavened bread (without yeast, unrisen) is still eaten both symbolically and religiously, as well as for a tasty snack.
Where to find it
- 99% of supermarkets. In the biscuit/cracker aisle.
---

Hungry for more? This was just an appetizer!
Let's move on to our second and third courses...
Or, you can check out another delicious article.


- Poland's Celebration of Fermentation
- The 9 Best Breakfasts in Krakow
- The 6 Best Coffee Spots in Krakow
- The 5 Best Indian Restaurants in Krakow
- Krakow's Freshest New Cafes, Bars & Restaurants


Did we miss something tasty? Let us know in the comments below!
---

Ingredients
1/2 kg wheat flour
120 ml warm water
100 ml warm milk
50 gr fresh yeast
1 tsp salt
1 tbsp white sugar
2 tsp butter
1 egg for dough
1 egg for brushing obwarzanki
Prepare 'leaven' by mixing together warm milk, a teaspoon of flour, sugar and crushed yeast. Leave it for 15 minutes in a warm place. I put it in a bowl on top of a boiling pot of water (the water which will be used to boil the obwarzanek). I cover the bowl with a cloth as it has to be nice and cosy.

In a second bowl, mix the sifted flour with salt, add warm water, leaven, egg and butter, knead the dough for about 10 minutes. Put it back again to rise for 20 minutes in a warm place.

The dough should double its volume. I now delicately roll out the dough to be 2cm thick and divide it into eight equal pieces. This is about 120 gr per serving. Roll the pieces into a ball shape. The first piece you made into a ball will have already rested long enough by the time you have finished the last one. Now we will roll the first piece with our hands into the shape of a long snake.

Next, we fold the first rope of dough in half and twist it into a twirly braid. Then connect them both ends together to make a ring shape. Congratulations, now you have your fully formed bagel! When all eight are ready, leave them for 10 minutes to rise. During this time, we boil the water and then put the bagels into boiling water. Boil them like this on each side for a minute.

Preheat the oven to 220C, then put your boiled obwarzanki onto a baking tray, brush the top with egg and sprinkle them with your choice of topping: poppy seeds, sesame seeds, black cumin and coarsely ground salt. It is good to have soaked the seeds beforehand.

Bake your obwarzanki for about 20 minutes at 220C. Preferably on a grid to make sure they are evenly baked. If baked on a baking tray lined with baking paper, after they have baked for 20 mins you should turn off the oven, flip the obwarzanki over so that the bottom is showing and leave them like this so that they can bake a little extra on the bottom while the oven cools down.

Enjoy a homemade obwarzanki feast!

You can also join one of her pierogi workshops where instead of being confused and alone with your recipe in the kitchen, you can learn and practice with new friends in Marta's Krakow kitchen or at her cottage in the village.

For the fullest experience and loads more brilliant stories to go with every bite, we can't emphasise enough how much we recommend joining a dinner or workshop with Krakowian kitchen queen and founder of food sharing community Eataway, local legend Marta Bradshaw. You will honestly have the best time ever.
---
---
References & further reading:
---
Comments