Krakow Old Town
The Old Town is where most visitors will begin their tour of the city, and where many of the key landmarks are to be found. Since 1989, it has undergone a major transformation, and the place is now really getting into its stride. Cafes, restaurants and shops are flourishing, whilst the black soot that cloaked much of the city has been painstakingly removed.
The dramatic arrival of democracy and a Free Market culture has, of course, been no bed of roses, but one cannot help feeling a sense of admiration at how the Cracovians have responded to the changes. The city's age-old character has not been lost. Rather, it has been given a new lease on life.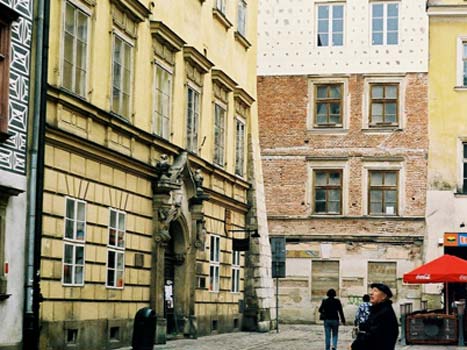 Orientation in the Old Town is straight forward enough. It was once ringed by a great wall, and a fragment of this still survives. Where its turrets once rose up, one now finds the Planty Gardens, which form an enchanting threshold to the city. The district has preserved its medieval layout, which, unusually, followed a grid pattern. This, combined with its relative compactness, means that it is difficult to get lost here. And besides, the principal streets all lead to the expansive Rynek, or Market Square. So once you have crossed the Planty, it is not a bad idea to forget about maps for an hour or two, and discover the city as it unfolds before you.
Comments