Mezzalians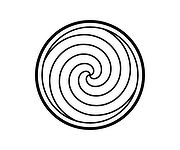 Phone

+48 514 257 905

Website

Address

ul. Kalwaryjska 66
Local Life Krakow is about to select candidates for Best Places awards, dedicated to rewarding and encouraging excellence in products, service and ideas. You are helping us to make the best choice.


Mezzalians has 0 votes. Click here to see the results.


You can vote once a day for your favourite place.
Editor's review
Okay, we can not stress enough how much we love this place or how much we want everyone to share in the experience of eating here. It's going to be difficult to put our feelings into words... but we will do our best.
After you have tasted the dishes at Mezzalians... they will haunt your tastebuds. Your stomach will be like a widower who has lost their soulmate, their memories refusing to let you enjoy any other man. No matter how tasty - it's just not the same... you still yearn for that feeling of completeness, of ascension.
As addictive as these bowls of divinity may be, it's still not food that you want to be greedy about or hoard - you want to share this feeling with everyone you love, everyone you hate and even everyone you're indifferent to or just plain don't know. You feel that if the world could all meditate on these flavours together - it might just bring about peace on earth.
Editor
Editor & Krakow Local
Reviews