Kazimierz
Kazimierz, which lies to the south of the Royal Castle, was once a town in its own right. With its labyrinthine streets and low-standing houses, it feels like a different world to the Old Town, and indeed, you may well get lost here. However, this is not a bad thing, but very much part of the whole experience.
The town was founded in 1335 by King Kazimierz the Great, and as its splendid churches and synagogues evoke, it was once a world of prosperity and tolerance. Yet, despite having set sail on such promising waters, the district was not to have an easy journey. After many ups and downs, the death-knell for Jewish Cracow was sounded in September 1939 with the Nazi invasion. A whole world was swept away.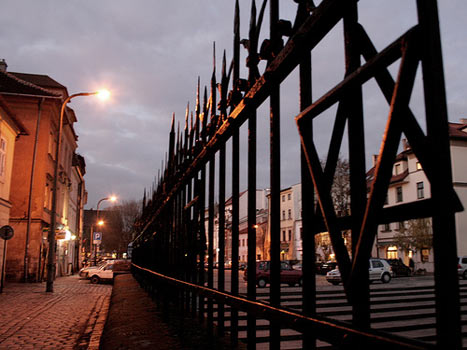 As recently as the year 2000 much of Kazimierz was still in ruins, a crumbling shell of its former self. Numerous houses, which initially gave the appearance of a squatters' paradise were, on closer inspection, unfit even for mice, since whole floors had collapsed, rendering many areas highly dangerous. Kazimierz was known as a dirty, not altogether safe place, inhabited by stray dogs and morose alcoholics. And to add to this there was the highly emotive issue of land repatriation.
Today, out of the blue, Kazimierz is undergoing a major renaissance. Both its Jewish and Christian heritage is being restored, and colour has returned to its alleys and squares. Just wandering about is an experience in itself, but not to be missed are the Corpus Christi Church, the Tempel Synagogue and ulica Szeroka - the heart of the old Jewish district. Either of the two cemeteries, the Remuh or the New, are also well worth a look. And of the more recent arrivals the Galicia Museum deserves a special mention.
All this is to say nothing of the many bars and cafes which are springing up by the dozen. For in an unexpected twist, it's in Kazimierz that you'll find 'the dopest joints in town' if we can slip into P Diddy parlance. A handful of these are really quite special. Kazimierz is an enchanting place, and a place to reflect on what has gone before us.
Comments