Where to go dancing in Krakow
Let's have a chat about how we're going to find you the ultimate dancing destination for your evening in Krakow. Tourists visit our fine city for a great variety of reasons; many are attracted to Krakow by its wealth of culture and many by its wealth of bars. For whatever reason you find yourself here, it's totally natural that you cannot resist being carried away by the magic of the dancefloor as the stars hit the sky.
Once you've had a few beers and the jonesing for a jig is setting in – you may find yourself wandering the streets aimlessly in search of some groovy beats. Without insider knowledge of where to find these hot pots of house and dens of drum and bass, you're in danger of only finding distinctly sitting-down-people-filled bars, pubs & restaurants. Eventually giving up your dreams of funky frolicking, calling it a night and slinking home with a tear in your eye, feeling like you're in the intro to 'Thriller' rather than the song.
BUT THAT'S WHY WE ARE HERE TO HELP! You're so lucky to have us.
We know all the best places and we're here to point you in the direction of your dance destiny.
Now, we don't want to pigeonhole; everyone's toes start tappin' to a different tune and there ain't nothing wrong with that. We don't judge by where someone lays their hat either – whether you want to grind in the ghetto or undulate uptown, to each his own. So, what we're going to do here is categorise these jazzy joints first by location and then in a short description of each place, we will let you know what kind of music to expect, as well as what kind of crowd & feels.
Without further ado – here's the best…
& the rest.
Stare Miasto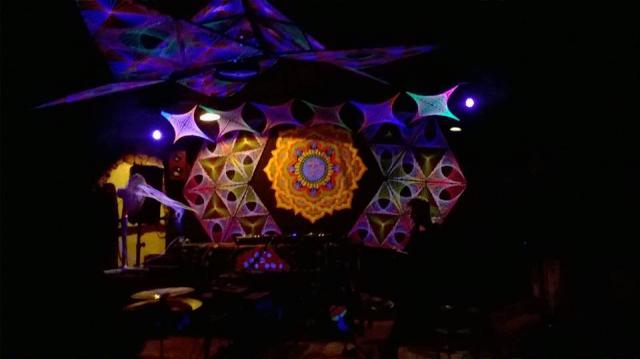 Down a sneaky alleyway and a rambling staircase on Florianska, you will be welcomed as immediate family into this tiny club full of big love. The atmosphere is friendly, fun, full of energy and the mezzanine above the dancefloor is the perfect place to curl up at 4 am and swim through the ocean of beats while the dancers & the bass send vibrations through your treehouse-like one of those coin-operated motel beds in 80's American films.
Let deep techno waves of glory wash over you and psychedelic drum & bass psych you up for a night of love & adventure in what a hobbit tunnel would look like if Frodo picked the right mushrooms. Much like the combination of Danny Devito & Arnold Schwarzenegger in 'Twins' – it may be small but it sure packs a punch.
Where: Florianska 16
Best time to go: After midnight, Thu – Sat.
How much: From free – 20zl
Click here for upcoming events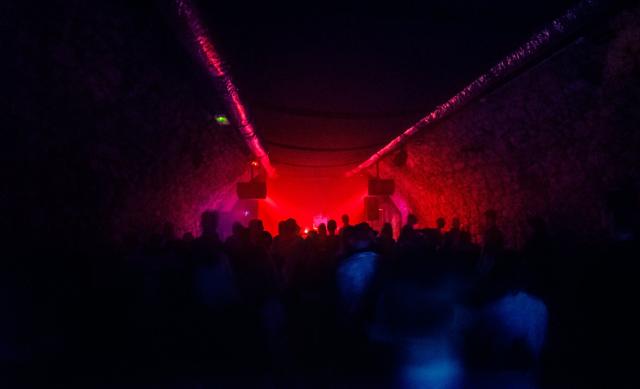 Are you suffering from some kind of arabesque anaemia? The doctors of Szpitalna 1 are waiting to give you a straight injection of funk! This is a place for healing broken hearts and dancing dislocated legs right back into their sockets. Whatever kind of music you're wasting away without, they probably have a crazy themed night for it. From disco to dub, and from techno to trance – this hospital of house will give you the kind of quality rehabilitation you're after. Along with Swieta Krowa & 89, they attract the best of the best in national & international DJ talent.
Where: Szpitalna 1 (Stroke of genius!)
Best time to go: After 10, Wed – Sun.
How much: From free – 25zl
Click here for upcoming events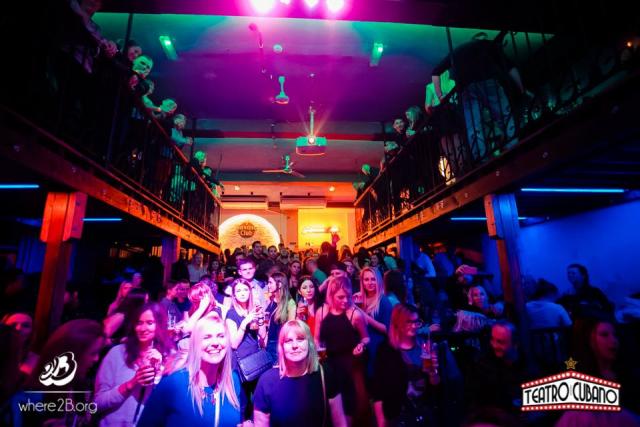 Live bands playing Cuban, Latin, Salsa, Reggaeton and any other sexy style that will get your body moving. One of the busiest and most energetic dance clubs in town, with decor that will make you feel like there's a beach on the other side of that sea of grinding Erasmus students, locals & tourists. Delicious cocktails, trendy Cuban sliders & an all round atmospheric island holiday. Put on your all night dancing shoes (not the ten-foot heels), wedge your keys and your cash in your bra cause this place is packed to the rafters and you won't want anything to hold you back from shaking your bum as wild as is humanly possible.
Where: ul. Jagiellońska 10
Best time to go: After 10, 7 nights a week.
How much: Free
Click here for upcoming events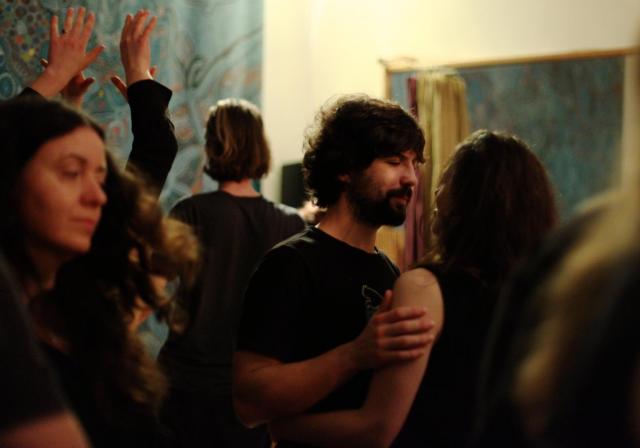 A place for lovers of both dancing and bed. When you love to get down but you don't want to do it at the witching hour, Kontakt. Przestrzeń is the place for you, your kids or even your grandma. This is no ordinary dance school, this is a place of pure love and meditative freedom. Put some zen in your bends and dance up some new friends as the crowd here are so sweet and open that they probably wouldn't even judge you for bad rhymes. Jazz, swing, African, contemporary, free dance...the list of classes, concerts and workshops is endless (and not just restricted to dancing!). Don't be intimidated to visit, even if you're a tourist here for only one day. Like we said – this is a place where everybody is welcome.
Where: Szpitalna 40, 1st floor
Best time to go: Class times vary – usually 7 pm onwards
How much: Approx. 25zl
Click here for upcoming events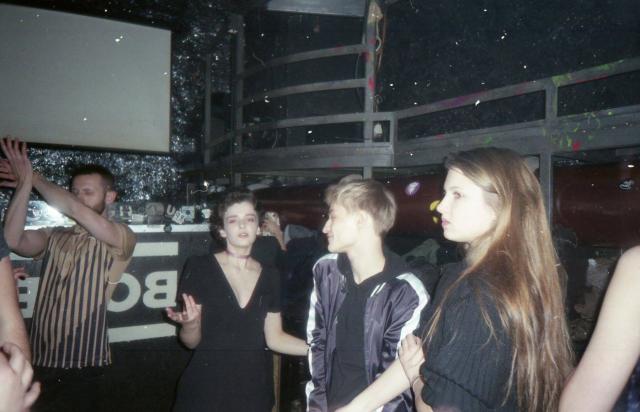 Bomba is another of these small clubs which is simply bursting at the seams with life. The dancefloor is full of shabby chic youths with cigarettes hanging out the side of their mouths and rebellion in their maybe not hearts but at least in their dreams. Altogether the scene looks like something out of a 90's grunge film, but you can do a lot worse than to dance with some Dogs in Space. Besides, it's almost impossible to judge the legitimacy of a person's artistic integrity on sight. Hipster or harrowed soul, these are some great digs to flourish your most exotic contemporary moves.
Where: Pl. Szczepański 2
Best time to go: After 9, Thu – Sun.
How much: Free
Click here for upcoming events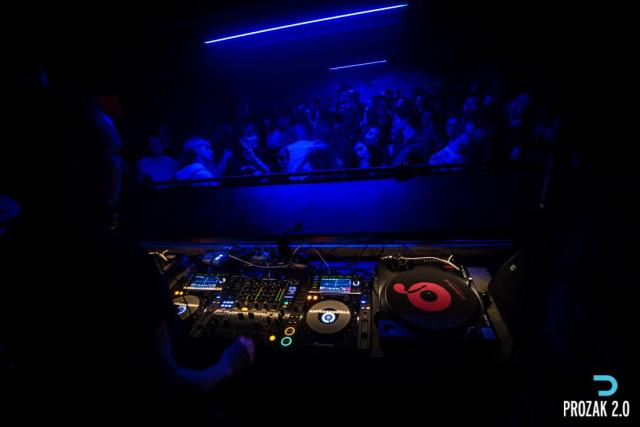 Prozak 2.0
You'll definitely talk to a lot of Irish people while you're here and 90% of your fellow dancers will be tourists but what the hell – the main dancefloor is always full. They have several different rooms to explore (one of which plays drum & bass but is conspicuously empty – didn't stop us) and if all you want is to go out, have a laugh and not think very much about very much, Prozak 2.0 can provide. Every now and then they pull a good DJ but usually, you can expect some random cheese electronically mixed with top 40's shi… whatever, who are we to sit on our high horses? At the end of the day, a cheesy dance is still a good dance and Irish people are humans too!
Where: Plac Dominikański 6
Best time to go: After 9, Mon – Sun.
How much: From free – 30zl
Click here for upcoming events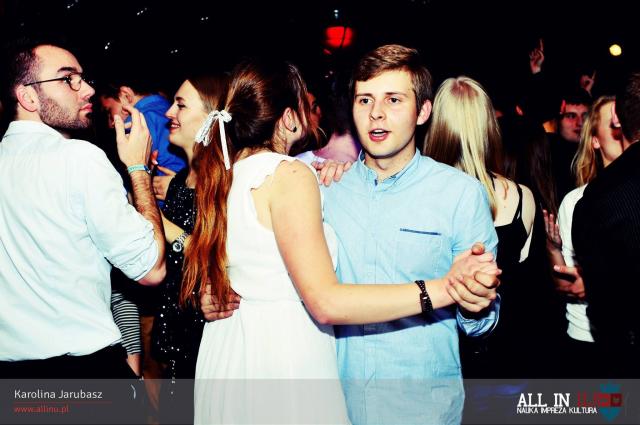 Go back in time to 1943 where the decor begs for you to do the charleston and the dancefloor tells you to flip girls over your shoulder in elaborate moves, just so you can see what's under their skirts. With regular events such as anti-smog dancing and recurring Bachata/Salsa/Kizomba nights with dance instructors from LOFToDANCE, it's a great opportunity to experience the nostalgic feel of dancing in 1940's Krakow (well, with mostly 70's/90's music).
Head out in character as a woman from a time when dancing was prohibited but you lived on the edge of the law so you did anyway, and we're sure you'll have a lovely evening…
Where: Św. Jana 2
Best time to go: After 10, Tues, Fri – Sun
How much: Free
Click here for upcoming events


*Around Stare Miasto, you can also check out:
JazzRock Club ,Carpe Diem, Pasaz , The Point,
Alternatywy, Groszka 42 Hard Rock Club,
Klub Awaria, Disco pub, Frantic Club,
Klub RE , Baccarat Club, U louisa , Spolem deluxe,
Kazimierz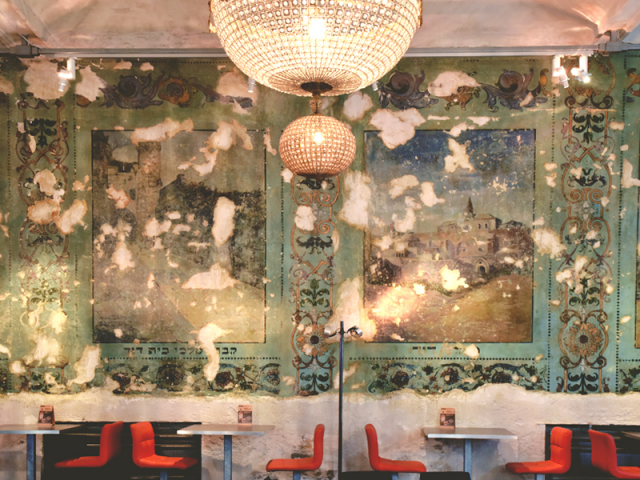 With a backdrop of crumbling ancient frescos and organically curved archways, you'll feel like you've just walked into a synagogue of sound. This is because you have just walked into a synagogue of sound. How they got it past the Rabbi, we have no idea, but let's not ask too many questions 'cause such beautiful architecture lines create eleeectric energy.
Once more, we're looking at various local & international DJ styles (Electronic / Jungle / Breakcore / Funk / Tropical / etc.), depending on who's hitting the decks that night.
Where: ul. Meiselsa 18
Best time to go: After 9, Fri – Sat
How much: Free
Click here for upcoming events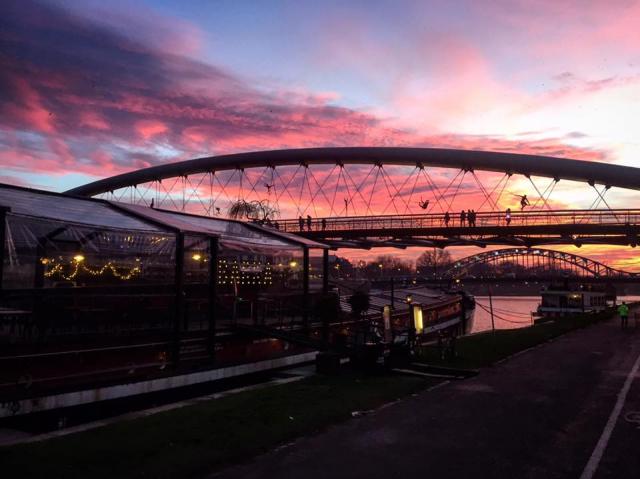 This one is an actual boat. Who doesn't love boats! People who get boat sickness, I suppose… but isn't dancing a generally accepted cure for that? Definitely, yes. The top of the boat feels a bit like you're chilling in Thailand and the bottom of the boat feels a lot like you're at a rave. Because you are. Expect DJ's who refuse to define themselves into any particular genre. Oh, and Barka is randomly historical – it has its own Dutch stamps.
Where: Podgórska, 16
Best time to go: Fri, Sat
How much: 10-15zl
Click here for upcoming events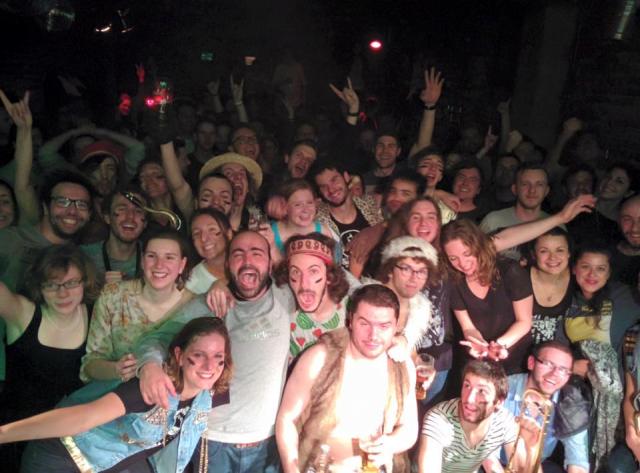 Possibly the most popular and certainly one of the most well-known digs in Kazimierz, you can't have been here for more than a day before someone recommends Alchemia to you. While this is usually a bad sign, in this case, it's quite a well-earnt spot at the top of the heap.
As an actual former Alchemists residence, the atmosphere of this shadowy cavern is mysterious and transformative. Candles flicker between exotic whisperers and Finnish fiddlers weep creaky melodies from a cluster of corner tables. Down in the dungeon is where the dancing happens. Most nights of the week you can find unusual bands or DJs from some further or nearer flung region of the earth, shredding their instruments of choice into unique and often danceable melodies. Rock, metal, hardcore, punk, reggae, electro pop, d&b, dub, house, blues, rap, techno, jazz, ska… it could go in any direction.
Where: ul.Estery 5
Best time to go: Gigs start from 7, Wed, Thu- Sat
How much: 10-40zl
Click here for upcoming events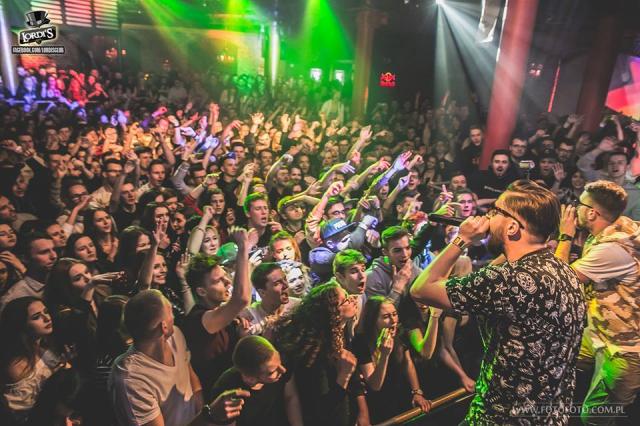 A solid line-up of DJ's and bands drop their sets inside a massive, minimalist industrial space. Focused mainly on house & techno music, The Club regularly host events & themed nights based around their favourite DJ's. Being rather a new kid on the block, they are currently in the process of strutting their stuff & letting us know what they've got. Why not do some detective work and let us know what you think in the comments section below.
Where: Krakowska 41
Best time to go: After 10, Wed – Sun
How much: Free-35zl
Click here for upcoming events

Photo credit: Paweł Nowakowski
Another institution on the Kazimierz nightlife scene, these are old dogs with a huge variety of tricks. This is another venue which attracts a massive variety of musical talent from near & far, from punk to disco. The crowd is similar to that at Bomba, as in it's impossible to tell if they are trying to be cool or not trying at all (but let's just call a hipster a hipster). Dark corner lurking strangers create extra ambience with their burning cigarettes, saving the club money on a smoke machine, while on the dance floor you could find anyone: a Norwegian lacrosse team, the mafia, or a famous Polish songstress.
Where: Bożego Ciała 9
Best time to go: After 9, Thu – Sat
How much: Free – 40zl
Click here for upcoming events


*Around Kazimierz, you can also check out:
Cocon Music Club, Klub Kohanka
Opium, Pub pod Ziemia, Apoteka
Podgorze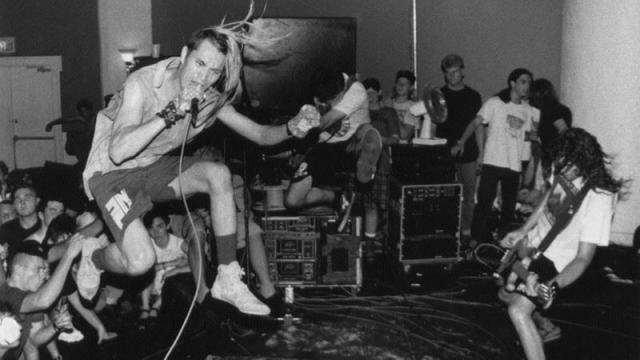 Make sure to really nail down where it is on your map before you head out as this is one slippery MoFo to find for the first timer. Warsztat is very conveniently located… It's just completely disguised as a crappy falling down building, so you'll walk past 50 times and never ever guess that it was the place you were looking for.
In our opinion, this is one of the coolest places on the list and so finding Warsztat is much like mountain climbing, 'cause you really have to want it and have the right kinda karma in order to reach that spectacular peak. Not everyone was meant to get there, it's special.
Anyway, so what we're trying to say is that Warsztat is a place worthy of respect. They work to bring the community together and host amazing bands & DJs in a super chill, welcoming, inclusive environment. They said this: "We want to create an alternative for people tired of institutionalised cultural centres and places where the main objective is to make money". You won't find many venues saying anything like that in this robotic age. So, a big high five to you, Warsztat. Seriously. As for music, you can expect: Punk, Grunge, Emo, Screamo, Garage, Hardcore, Rock, Metal, occasional Dub, D&B.
Where: Zabłocie 9a/9b
Best time to go: Gigs can start from 6, Wed, Fri- Sat
How much: Free – 40zl
Click here for upcoming events
89 (CLOSED)
Our favourite new club. A lucid spaceship blasting deep techno waves of pure energy, 89's plush circular interior is about as close as you can get to being abducted by aliens – without having to endure experimental medical procedures. Described as the red room from Twin Peaks, if you don't take drugs or just can't find any, then we recommend that you come stand in the centre of this room while a thick set drowns you in music molasses. It's out there.
On top of their outstanding line-up of incredible DJ's, 89 has a really fascinating history. The club originally existed, back in 1989, as 'Crazy Dragon' and was frequented by the exclusive likes of Steven Spielberg and other bigwigs of the time. They reopened their doors after hosting some Unsound after parties, keeping the original interior but adopting a new name and adding the rule that anyone old enough to have visited in the 'Crazy Dragon' days, gets in for free.
The crowd at 89 is all about the music – you don't have to worry about sleazy pickup lines or busy bartenders, cause just about every pair of feet is totally glued to that dance floor. Deep Trance/House/Experimental, so on & so forth.
Where: Konopnickiej 28
Best time to go: After 11, Thu – Sun
How much: Free – 40zl
Click here for upcoming events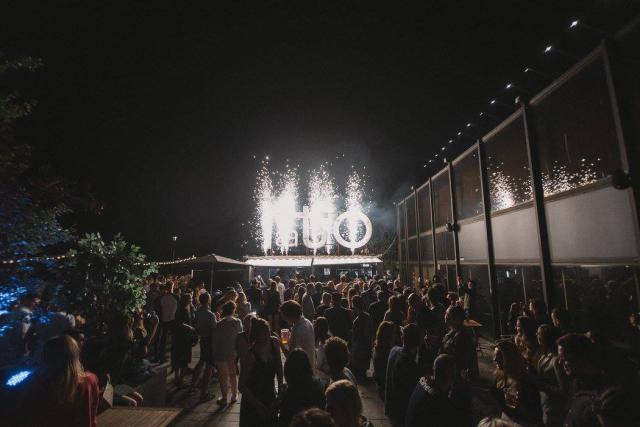 Forum is the granddaddy of Krakow nightlife. A towering old communist hotel, abandoned for a variety of reasons, depending on which rumour you listen to. Inside, the former reception area has been transformed into a bar/restaurant/ full of those trendy, abstract-hat-wearing people that we're becoming so familiar within this article.
Forum has so much stuff that we're just gonna go ahead and list it all, it doesn't need the fancy wording: fashion/concept store, photo-booth, 89 club is actually hilariously placed next to the toilets, humongous front yard complete with bars, deckchairs, crate-tables and fairy lights. Superb dance parties right under the summer stars and overlooking the best panoramic view of any club in town.
Same deal with the DJs. Big local names, big international names –Too many different electronic styles to list, and a lot of them refuse to define themselves anyway. It seems to be the thing to do.
Where: Konopnickiej 28
Best time to go: After 11, Thu – Sun
How much: Free – 40zl
Click here for upcoming events

*Around Podgorze, you can also check out:
Old Town Outskirts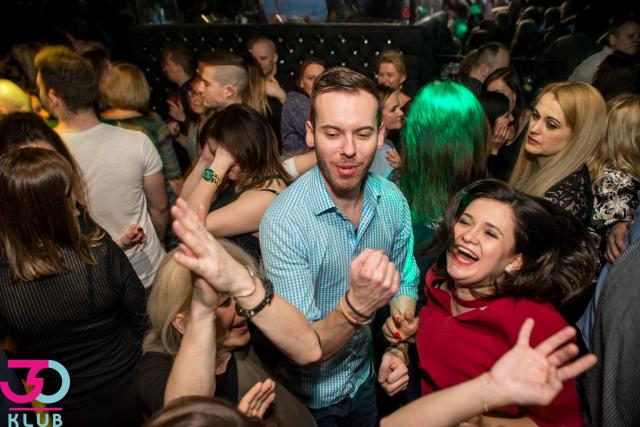 Dance is supposed to be a place of freedom but sometimes you hit your 30's and experience that classic romantic comedy moment when you look around the club and it's full of twelve yr olds, so you freak out and leave. Life is full of insecurity and we are all terrified of judgement. This kind of experience can be haunting, forcing you to abandon your love of dancing, replacing it with cheap pink wine & googling celebrity secrets. Here's their secret: plastic surgery and no emotions. Here's your secret: get back out there and dance!!! It's all in your head. People of all ages are everywhere and no one really cares about anyone's age anymore.
This a club that's been specifically designed for the over 30's. Perhaps for the sharing of special 30's wisdom that those 29 yr olds just don't understand, while grinding with a mortgage broker. To be fair, it's a pretty good place if you're into that kind of thing and there's nothing wrong with it if you are. 3 floors of sexy 30+s having a much better evening dancing to R&B, Retro & Top 40's than they would have had on the couch with Game of Thrones re-runs & icecream. No shame.
Where: T. Kościuszki 3
Best time to go: After 9, Thu – Sun.
How much: Free – 10zl
Click here for upcoming events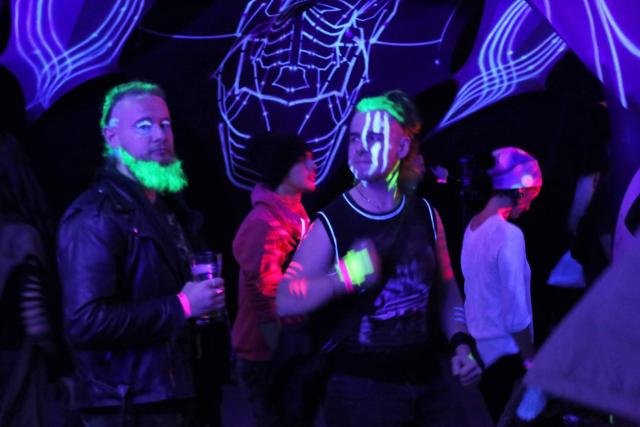 The grounds of Krakow's now extinct tobacco factory have in recent times been renovated into an eclectic mecca of food, art & culture. Hidden away in one of the old brick storehouses is Zet Pe Te, an eerie chamber of dub, psychedelia, stoner rock, jungle, techno, hardcore & everything else.
Open deck/jam sessions fill up the first half of the week while monsters of quality local/international DJ's & Bands come crashing down throughout the rest of it. It's already garnered an excellent reputation with local danceficianados and if they were here, they would tell you that Zet Pe Te is a pretty safe bet for a solid dance sesh.
Where: Dolnych Młynów 10
Best time to go: After 11, Mon – Sun.
How much: Free – 50zl (for the big wig concerts)
Click here for upcoming events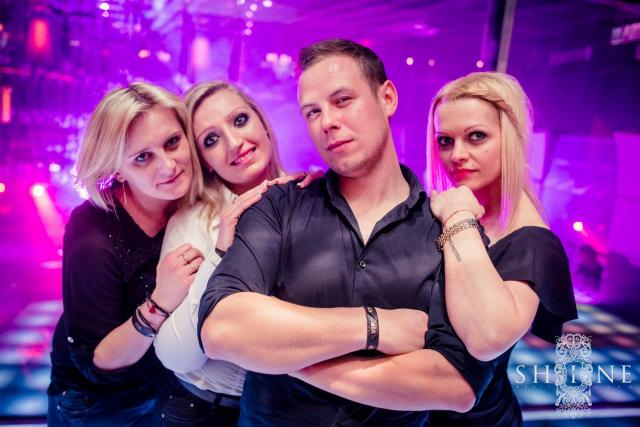 Shine
Prepare yourself to experience what it feels like to be literally inside of a giant disco ball. Aside from its exceptionally 'shiny' interior, this is your standard mainstream nightclub experience with a crowd that mostly look like they spent way too much time getting ready. How anyone can dance in heels that high and actually enjoy it, we'll never know. If you can do it – good for you, go to Shine, then. Cologne-drenched, pressed-trouser wearing men buy shots for feathered, glittered, lathered up hens night ladies. Still maintaining the no judgement stance – each to their own.
Where: Starowiślna 16
Best time to go: After 10, Thurs – Sat.
How much: Free till 11 pm, 10zl afterwards
Click here for upcoming events
*Around the outskirts of the Old Town, you can also check out: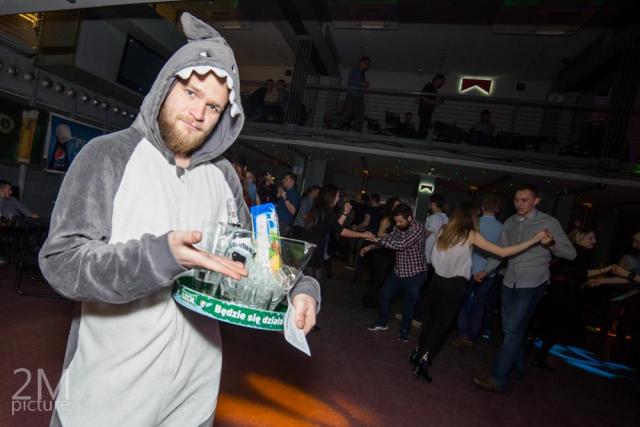 No, we didn't forget Nowa Huta
Comments