Berlin

German
It's an uncertain age for any business, so when a restaurant has been going for a hundred years you...
German Mitte
Berlin, quite conveniently for visitors, has much...
4 min read
Leave a comment
Berlin beckons!
Berlin, a city steeped in history old and new, has undergone some dramatic changes since the fall of the famous Berlin Wall in 1989. Once a literal divide between the East and West, the capital of re-unified Germany has emerged as the very place that bridges the two together. At once a developing economic power and established cultural centre, Berlin still exhibits some of the uncertainty - and excitement - of a city still feeling for its full potential. Berlin may have flexed her wings in the 90s but you sense that, now those first dizzy flights of freedom are over, she's getting ready to soar higher on a second wind! If you fancy being part of the ride then you've come to the right place. At Berlin Life we are here to help you get around and enjoy our city, with information, breaking news, an introduction to the culture, as well as the best restaurants, bars, shops, hotels, and entertainment venues!
Whether you are already living in Berlin, or are planning a perfect vacation, we aim to be your number one guide for every aspect of life in the city. Of course Berlin is a vast metropolis (around 40km across - don't try walking it!), and we can't do it all alone! We always welcome your feedback and suggestions, so feel free to contact us at any time - or post a review of one of our featured places, and make use of that democratic right of ours, freedom of speech!
If you are planning a tour of 'New Europe', then why not call on some of our friends. Warsaw is not to be missed, Krakow is Europe's not-so-secret treasure, Poznan and Wroclaw add colour and why not be amongst the first to visit Sofia, Lviv and Moscow?
Autumn isn't as much fun as summer wherever you are in the world, and Berlin is no different - no more lounging in the beach bars and swimming in the lakes of Grunewald! Still Berlin's great indoors promise just as many pleasures, whether they be the priceless artefacts on display in the vaults of Museuminsel or the more reasonably priced beers in Berlin's excellent bars and clubs. There's also the Popkomm Festival and JazzFest - essential autumn fixtures. The weather may be cold, but Berlin never hibernates. Winter will see the city in full swing as the Christmas Markets are laid out and New Year's preparations get underway for the big bash by the Brandenburg Gate. The fun continues in January with the Long Night of Museums tempting culture buffs out of their centrally heated apartments, and the always highly-anticipated Berlinale Film Fest arrives in February. As for the nightlife... It keeps on calling!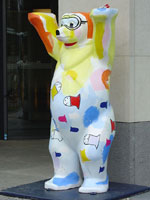 In many ways Berlin is the least German of the big German cities. There are no picture postcard town houses here, or quaint cobbled streets, or strapping men in lederhosen drinking huge jugs of beer and slapping their thighs. Rather Berlin is a modern cosmopolitan city, with a vibrant contemporary culture and nightlife scene. Here dilapidated buildings are reincarnated as avant garde art museums, wastelands are turned into funky beach bars and old power stations hide vast techno clubs... Berliners wouldn't have it any other way!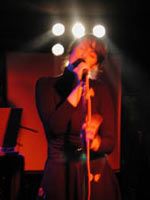 Quicklinks