Grin and Bear It...
The Berlin International Film Festival - also known as The Berlinale - has become one of the film industry's most prestigious annual events. Established by the Americans who occupied part of Berlin after the Second World War, it was started in 1951 as an attempt to bring back some of the culture and romance that had been synonymous with the city during the Golden Twenties. Alfred Hitcock's 'Rebecca' opened the very first festival, with its star Joan Fontaine present as the event's most feted face.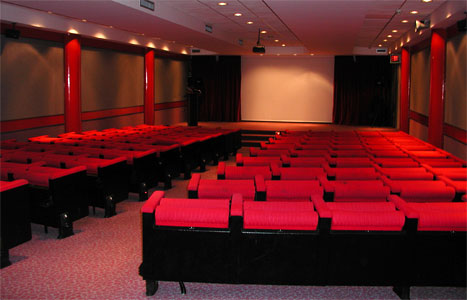 Today, The Berlinale has grown to become Berlin's largest cultural event, bringing an unparalleled buzz to town for two weeks in February. A record 150,000 tickets were sold this year - the biggest audience of any film festival in the world! With 16,000 film professional also rocking up and around 350 movies screeened, the festival has also become one of the most significant forum and discussion boards for the industry, ranking alongside Cannes and Venice in terms of prestige.
Although the Berlinale is best known for its promotion of world cinema and fresh talent, a number of Hollywood classics and big-name directors have won over the juries and claimed the coveted 'Golden Bear' award. (Nb. the bear is the symbol of Berlin!).
Previous recipients of the Berlin International Film Festival's top prize, include:
1957 Twelve Angry Men (Sidney Lumet)
1958 Smultronst?llet (Ingmar Bergman)
1966 Cul-de-sac (Roman Polanski)
1976 Buffalo Bill and the Indians (Robert Altman)
1989 Rain Man (Barry Levinson)
1994 In the Name of the Father (Jim Sheridan)
1996 Sense and Sensibility (Ang Lee)
1997 The People vs. Larry Flynt (Milos Forman)
1999 The Thin Red Line (Terrence Malick)
2003 In this World (Michael Winterbottom)
2008 Elite Squad (Jose Padilha)
2010 Honey (Semih Kaplanoglu)

The films are screened in a host of superb cinemas across the city, including the Arsenal, CinemaxX and CineStar.
For more information on the festival, with programme and the latest news, check out the Berlinale official website.
Comments