Celebrate the summer solstice
As the days are getting longer in Berlin, city dwellers tend to hustle on the streets and populate the open-air spots to enjoy a drink, to divert themselves and chill-out. This atmosphere traditionally reaches its zenith at the summer solstice at the F?te de la Musique Festival. Everyone in town is invited to celebrate the official start of summer. Originated in France and staged for the first time in 1982 in Paris, the festival's spirit to provide free and diverse open-air concerts to the public has carried on in the German capital since 1995.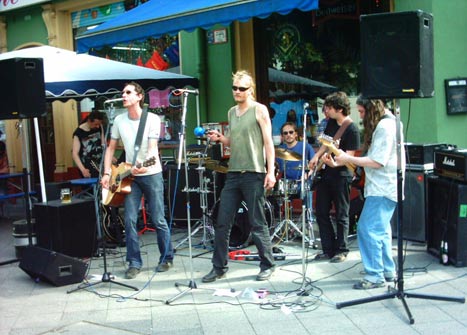 With each succeeding edition, the annual festival attracted more and more music lovers. Whereas the event merely came up with one stage and a handful of acts to allure 4,000 spectators in its initial year,in 2009, more than 150,000 people attended the event that featured about 700 different acts, such as bands, orchestras, choirs and DJs, on more than 80 fixed stages and other venues. Meanwhile, the F?te has clearly established itself as a stronghold of the urban party landscape. Although the organizers of the festival remained true to the original principles in providing and inviting people to enjoy various kinds of music outside and for free, the city contoured the F?te after its own characteristics. Such as Berlin itself, the Festival is vast, with venues scattered in all of the major districts, such as Kreuzberg, Friedrichshain or Prenzlauer Berg.
As it is about music to celebrate the longest day, concerts start during the afternoon, but as the experienced Berlin traveller might imagine, no one will unplug the music at nightfall. Instead, after-concerts and late-night parties will electrify revelers from dusk to dawn.
The F?te de la Musique Festival (also known as World Music Day), once a mere French festival invention, is nowadays a globalized event that currently is being staged in 340 cities all around the world.
For more information (however in German): http://www.fetedelamusique.de/3.0.html
Comments