David Bowie in Berlin
As one of the most influential artists of his time, David Bowie's music and legacy continue to captivate fans all over the world. Among his many accomplishments, Bowie's connection to Berlin is perhaps one of the most fascinating. During the late 1970s, Bowie made his home in the German capital, igniting a creative fervor that resulted in some of the most innovative and groundbreaking music of his career.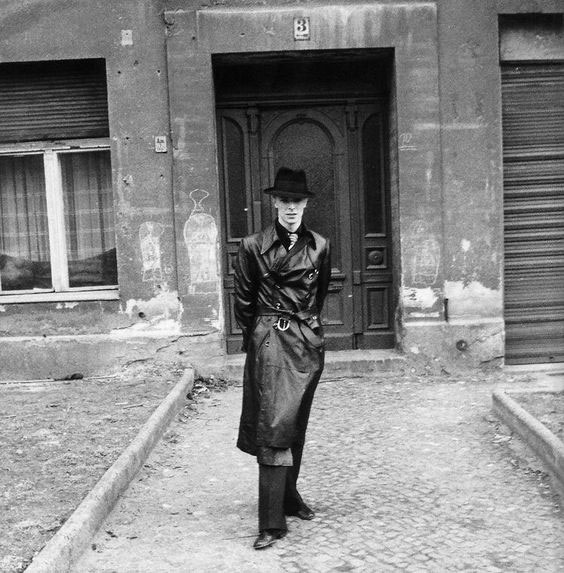 David Bowie's Berlin Connection
David Bowie's arrival in Berlin in 1976 was not a random decision. After a period of personal and artistic turmoil, Bowie was drawn to Berlin's rich musical scene and its reputation as a hub for creative minds. Together with Brian Eno and Iggy Pop, Bowie immersed himself in Berlin's vibrant subculture and quickly found inspiration for his next album.
Upon his arrival in Berlin, Bowie settled into a flat in the leafy Schöneberg neighborhood. The city's towering apartment blocks and bustling streets became a backdrop for the artist's creative explorations. Bowie quickly found himself drawn to Hansa Studios, a recording studio located in the shadow of the Berlin Wall.
As Bowie began to collaborate with his friend and colleague Brian Eno, the pair explored the sounds and textures of the city, weaving the sounds of the streets and the city's underground scene into their music. The result was a trio of groundbreaking albums known as the Berlin Trilogy.
Bowie's fascination with Berlin was not just limited to its music scene. He was also intrigued by the city's turbulent history, its Cold War division, and the stark contrast between East and West. Bowie found himself captivated by the city's unique character and began to explore its many different neighborhoods, from the trendy cafes of Kreuzberg to the grand boulevards of Charlottenburg.
The Berlin Trilogy
The Berlin Trilogy, consisting of the albums "Low," "Heroes," and "Lodger," marked a radical departure from the sound of Bowie's previous albums. The music was experimental, introspective, and deeply reflective of the tumultuous times in which it was created.
From the haunting instrumental tracks of "Low" to the soaring anthems of "Heroes," the Berlin Trilogy was a masterclass in musical experimentation. Bowie's collaborations with Eno pushed the boundaries of what was possible in popular music, and the resulting albums have had a profound influence on generations of musicians.
Despite initial mixed reviews, the Berlin Trilogy has since become some of Bowie's most beloved work. The albums are a testament to the power of collaboration and experimentation, and they remain a touchstone for artists seeking to push the boundaries of what is possible in music.
Collaborations with Brian Eno and Iggy Pop
While in Berlin, Bowie formed close relationships with both Brian Eno and Iggy Pop, both of whom were also seeking refuge in the German capital. Together, the trio collaborated on a number of projects, including Iggy Pop's seminal album "The Idiot."
These collaborations allowed Bowie to explore new sounds and ideas, and they influenced his music for years to come. Bowie's time in Berlin marked a turning point in his creativity, setting the stage for his reinvention and evolution as an artist.
As Bowie once said of his time in Berlin, "I have a certain affection for it because it was the first city that I ever lived in that wasn't English. It was a great experience living there, a completely different way of life. It was just the right time for me to be there."
Indeed, Bowie's time in Berlin was a pivotal moment in his career, and his influence on the city and its music scene can still be felt today. Bowie's legacy as an artist and innovator continues to inspire new generations of musicians, and his connection to Berlin remains a testament to the power of creativity and collaboration.
Must-Visit Bowie Locations in Berlin
If you're a Bowie fan, a visit to Berlin should be at the top of your travel bucket list. There are numerous places in the city that are closely associated with Bowie, each offering a unique insight into the artist's life and work.
Hauptstraße 155: Bowie's Former Home
Bowie's apartment at Hauptstraße 155 is a must-visit destination for any Bowie fan visiting Berlin. Although Bowie lived at this address for just a few years, the property has become something of a pilgrimage site for fans, with visitors often leaving messages and tributes outside the building.
While you're in the area, take a stroll down Hauptstraße and soak up the atmosphere of this vibrant neighborhood. You'll find plenty of cafes, bars, and shops to explore, and you might even stumble upon some hidden gems that Bowie himself frequented during his time in Berlin.
Hansa Studios: Where the Magic Happened
Hansa Studios, located just a stone's throw from the Berlin Wall, was where Bowie recorded his classic albums "Heroes" and "Lodger." Today, the studio offers guided tours that allow you to walk in Bowie's footsteps and explore the iconic recording spaces where some of the greatest music of the 20th century was made.
During your tour, you'll learn about the history of the studio and its role in shaping the sound of Berlin's music scene. You'll also get a chance to see some of the equipment and instruments that Bowie and other legendary musicians used to create their masterpieces.
Neues Ufer Café: Bowie's Favorite Hangout Spot
Neues Ufer Café, a cozy bar located in the heart of Schöneberg, was one of Bowie's favorite hangout spots during his time in Berlin. Today, the café is still open and is a must-visit destination for any Bowie fan looking to soak up some of the artist's creative energy.
While you're there, be sure to try some of the café's delicious food and drinks, and take in the quirky decor that Bowie would have seen during his visits. You might even meet some fellow Bowie fans who share your love for the artist and his music.
The Berlin Wall and the "Heroes" Connection
The Berlin Wall, which divided the city into two during the Cold War, played a crucial role in Bowie's time in Berlin. It was the inspiration for the title track of his album "Heroes," and it serves as a potent symbol of the city's creative spirit and resilience.
Take a walk along the East Side Gallery, a section of the Berlin Wall that has been turned into an outdoor art gallery featuring murals and graffiti from artists around the world. You'll see some of the iconic images that inspired Bowie's music and gain a deeper appreciation for the city's rich cultural heritage.
As you explore Berlin's Bowie locations, you'll discover a city that is still deeply connected to the artist and his legacy. Whether you're a lifelong fan or a newcomer to his music, you'll find plenty to inspire and delight you in this vibrant and creative city.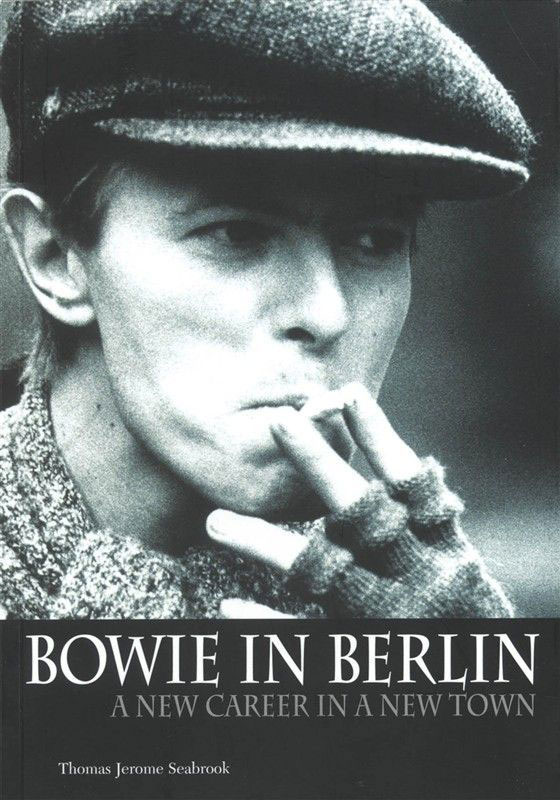 David Bowie-Inspired Art and Exhibitions in Berlin
Bowie's impact on Berlin and its culture is still felt today. Numerous art installations and exhibits pay homage to the artist's time in the city, allowing visitors to explore Bowie's legacy in more depth.
The David Bowie Mural
Situated in the central district of Schöneberg, the David Bowie Mural is a stunning tribute to the artist's time in Berlin. The mural, created by muralist Eduardo Kobra, depicts Bowie in his famous Aladdin Sane persona and is a must-visit for any Bowie fan visiting the city.
The Thin White Duke: A Tribute Exhibition
Located in the heart of Berlin's trendy Kreuzberg district, "The Thin White Duke" is an exhibition that celebrates Bowie's impact on the city's culture. The exhibit features items from Bowie's personal collection, as well as a range of artworks inspired by the artist's career and legacy.
Berlin's Music Museum: Bowie's Influence on Display
Located on the banks of the River Spree, Berlin's Music Museum is a treasure trove of memorabilia and artifacts from the city's vibrant musical history. The museum's permanent collection includes a range of items related to Bowie's time in Berlin, including original photographs, recordings, and instruments.
Guided Tours and Experiences
For those looking to immerse themselves in Bowie's world, there are numerous guided tours and experiences available in Berlin.
Bowie's Berlin Walking Tour
Led by knowledgeable guides, Bowie's Berlin Walking Tour takes you on a journey through the city's streets, exploring the places where Bowie lived, worked, and played. You'll see Hansa Studios, Bowie's former apartment, and other key locations that played a role in Bowie's time in Berlin.
The Sound of Berlin: A Musical Journey
For a broader exploration of Berlin's musical heritage, The Sound of Berlin tour takes you on a journey through the city's diverse music scene. You'll visit recording studios, record shops, and clubs, and learn about the artists who have helped shape Berlin's musical landscape.
Berlin's Rock 'n' Roll History Tour
For a more general overview of Berlin's rock 'n' roll scene, look no further than the Rock 'n' Roll History Tour. Led by local experts, this tour takes you on a journey through the city's musical past, exploring its legendary clubs, its iconic recording studios, and its most famous rock 'n' roll landmarks.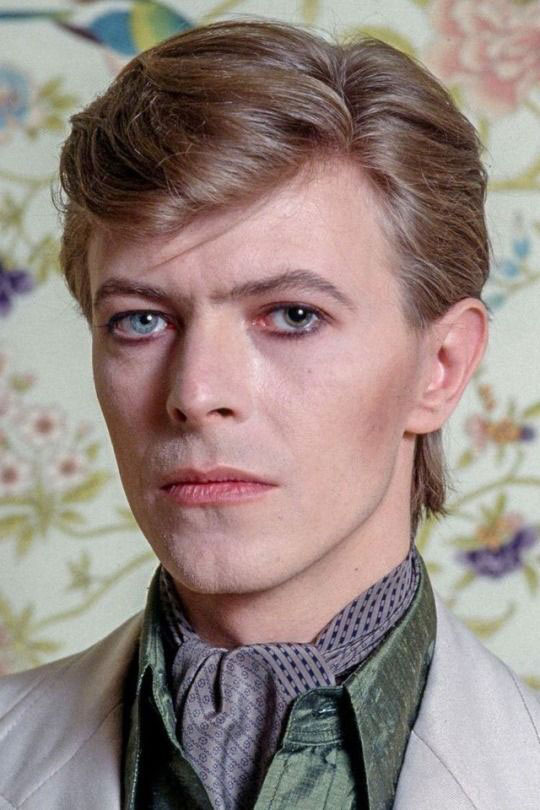 A final word
David Bowie's time in Berlin will always be a source of fascination for music lovers and culture enthusiasts. The city's dynamic creative scene and Bowie's legendary output came together to create a cultural moment that will always be remembered. Whether you're a longtime fan or simply curious about the artist's impact on the city, a visit to Berlin is a must. From his former home to the iconic recording studios where he made some of his greatest music, there are countless ways to experience the magic of David Bowie's Berlin tours.
Comments