Berlin Zoologischer Garten
As you will frequently find with Berlin, it has two of everything that most cities have one of. Zoos are no exception, and Berlin is the proud owner of both the Zoologischer Garten (Zoological Garden) and Tierpark Berlin-Friedrichsfelde (Animal Park Berlin-Friedrichsfelde). This anomaly isn't a penchant amongst Berliners for the superfluous, but a throwback from the Wall days when Berlin was forced to develop as two separate cities, with two sets of everything - one for the East and one for the West.
Berlin Zoologischer Garten in the West of the city is the oldest zoo in Germany, opening way back in 1844, after King Friedrich Wilhelm IV moved 850 animals from his royal collection to the new garden. Over the subsequent one and a half centuries or so the zoo has grown to be one of the largest in the world, housing some 15,000 animals of around 1,400 different species. It is also one of the most popular, attracting a whopping 3,300,000 visitors a year, which in part can be attributed to its handy location by Zoo Bahnhof, the train station to which it gives its name. Remember the song by U2 anybody?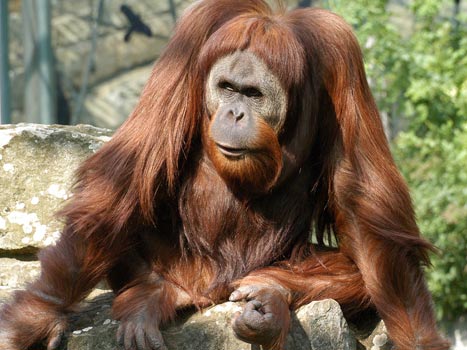 Amongst the impressive collection of beasts you can count on seeing all the biggies, such as gorillas, hippos, lions and pandas as well as a large number of herd animals in recreated areas of savannah and Australian steppe. On either a separate or joint ticket you can also visit the Aquarium, which was built in 1913 as part of the Zoologischer Garten complex. In addition to its 250 fish tanks, the Aquarium houses a wide variety of amphibians and reptiles - including the magnificent Komodo dragon.
The Berlin Zoologischer Garten has been criticized in the past for being too cramped (only 74 acres), for the number of animals it holds, although in more recent times improvements have been made. It is open daily from 0900-1830 (1700 in winter) and entrance is 10 Euros, with discounts for all the usual suspects...
Comments