Getting around Berlin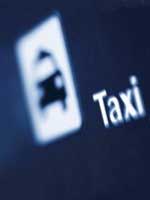 Above: South of the river? At this time of night? Below: Put your foot to the floor!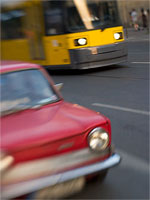 By public transport
Getting around Berlin by public transport is a breeze, and dirt cheap to boot. Berlin has 15 overground train lines (S-Bahn), 9 underground train lines (U-Bahn) and 23 tram, 150 bus and 6 ferry lines, the sum total of which is referred to as the BVG. Despite seeming a trifle confusing at first, the chance to buy one ticket for all methods of transport in the ABC zone (which covers pretty much everything in and around Berlin) makes things a doddle. A two hour ticket allows you to hop from bus to U-Bahn to S-Bahn to tram for the modest price of 2.40 Euros. Simply purchase your ticket from the machines on every platform and get it validated in the box next to the ticket machine, before you board your transport.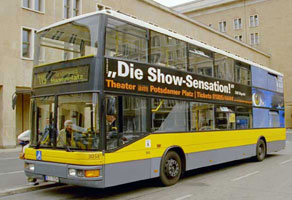 By taxi
One thing's for sure, unless it's New Year's Eve, you will never have trouble finding a taxi in Berlin! Most main streets and hotels have a taxi rank and all taxis are metered so there will be no rip offs over the cost.
By car
Driving in Berlin can be complicated. The city is bankrupt and the streets show it, plus demonstrations and reconstruction works often block the roads. And despite the fact that parking in the centre is expensive, you still have to search to find a spot. The best thing to do, for all but the dedicated motorist, is to leave your car at home and rely on the excellent public transport.
Fares are reasonable, although if you travel from one side of the city to the other expect to pay: Berlin is very large indeed!
Comments