Travelling to Moscow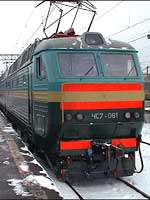 Above: Brave the rail network and feel like Dr Zhivago Left: Light up those Tupolev engines and go Aeroflot... Below: ...or take the car and face document checks with the friendly local traffic cops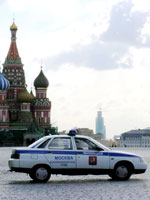 By air
Sheremetyevo is the main airport for Moscow and is the one you're most likely to arrive at. Don't hold your breath: built for the 1980 Olympic Games, Sheremetyevo is now groaning under the weight of a post-Soviet travel boom which has pushed annual passenger traffic above 12 million people a year. The building is rather shabby and queues are common. Expect to take at leat 45 minutes to clear security, check-in, and passport control. There are two main terminals, 1 and 2, so make sure you find out which you are flying from when leaving Russia. International flights mostly depart from Terminal 2 and Domestic flights from Terminal 1, but there are some exceptions.
To get into central Moscow the easiest thing is to grab a taxi. Drivers vying for your attention ask for outrageous sums, up to 100 USD (2500 roubles) for a 45 minute ride. Just say no, offer around 1000 - 1250 roubles and you'll get your cab!
Vnukovo is home to the huge Russian Government Fleet. It's unlikely you'll find yourself here unless you've done something wrong!
Domodedovo is situated about 50 miles south of Moscow, and is connected by a train service which takes about 45 minutes to reach the city centre.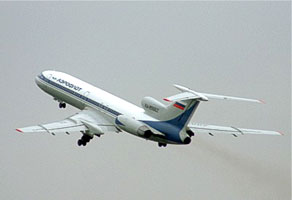 By train
It usually takes about 36 hours to get from Western Europe to Moscow or St. Petersburg by train. If you take a train from Eastern Europe (Warsaw, Poland, for example) it'll take you around 24 hours, whilst travelling from the Baltic states will take you around 15 hours. Add some time for changing trains. The average return ticket from Western Europe to Moscow by train is around $200. Obviously, the closer you are to Russia the cheaper it is, especially from the Baltic States. If you have an international rail pass the price might be considerably cheaper, depending on the option you choose.
By car
Not for the faint-hearted! Do you really want to drive for 36 hours only to be greeted by the madness of Moscow rush-hour? Think again!
Comments