Moscow Metro Map
Moscow's Metro system is one of the highlights of the city - a far cry from the grotty tube stations of London or New York, Moscow's is more like a subterranean equivalent of the Louvre Museum. Vast hallways, each themed-up in true propaganda style, make the metro a must-see during your stay. Moreover, it's easily the fastest and safest way to get around town. 60 roubles (that's just over 2 USD) will get you a ticket valid for 5 trips of any distance.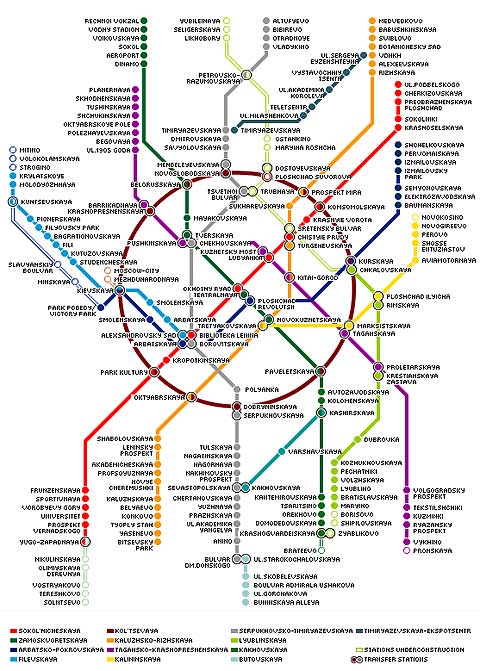 Comments
I found an interactive map of moscow subway here http://realmoscow.me/maps/metro-map/
Reply
map so small,letters and names can not be read
Reply
map is so small cannot read the letters, also need one in English
Reply
The map is really old and outdated, there is a 2011 version on Wikimedia Commons: http://upload.wikimedia.org/wikipedia/commons/2/20/Mosmetro2010.png
Reply
Yes it costs 135 roubles now
Reply
5 trips cost much more than 60 roubles!
Reply