The Citizen Taxi
The most Russian of all Russian institutions is surely the citizen cab. With official taxis far too expensive for regular Muscovites, a cheap alternative is to wave down a private car. Simply stand on the right side of the road for the direction you want to travel in and hold out and your hand - no more than three or four cars will pass by before someone pulls up. You say where you want to go, they say how much they want (somewhere between 150-400 roubles, depending where you are going). If you like the price you get in, if not you slam the door shut and they drive off!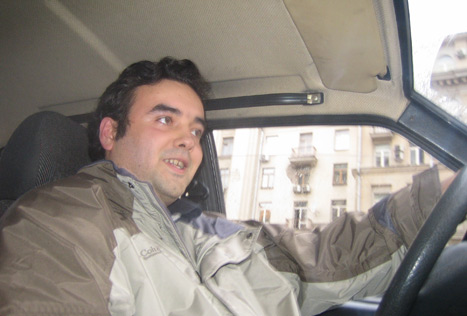 Whether this is an example of capitalist opportunism, or of the Soviet spirit of camaraderie is up for debate (probably a combination of the two!), but it is certainly a quick and easy - not to mention interesting - way to get around town.
Whereas you are highly unlikely to run into trouble, the usual caveats of hitching a ride on your own, or as a group of females-only apply. Some knowledge of Russian is also important to ensure you reach the right destination and understand how much you are to pay!
Comments