Language Tips!
Although it is easy to get around Berlin without learning any German, as most official offices speak English and most Germans will want to practice their English on you, it goes a long way if you know a little. The German language can prove a little tough at times: for one thing, you can't be 100 percent sure whether you will be kicked or kissed until the end of the sentence; for another, the German's quirky habit of joining words together, or even splitting them, can be hard to keep up with.
Another tricky aspect is that everything has a gender: male, female or neutral i.e the cat = die Katze (feminine), the dog = der Hund (masculine) the girl = das M?dchen (neutral?) but the boy = der Junge (masculine), and all hell lets loose if you need to order a knife, fork and spoon as they are all different sexes!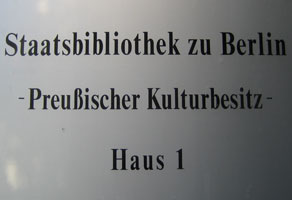 There are a whole range of German words which look pretty similar to their English equivalents, so signs such as POLIZEI, RESTAURANT, HOTEL and TAXI are hardly going to tax most travellers, but here are a handful of others that may be useful: Kneipe - Pub
Der Kaffebecher - Coffee Pot
Die Buchhandlung - Book Shop
Das Krankenhaus - Hospital
Die Bushaltstelle - Bus stop
Der Laden - Shop
Der Zeitungsh?ndler or die Zeitungsh?ndlerin if female- Newsagent
Der Bahnhof - Station
Der Flughafen - Airport

If you are staying in Berlin for a longer period of time then it would be worthwhile to enroll in one of the many language schools.
Comments