Vienna

Hotel - 5 Star
Grand Hotel Wien is a 5-Star luxury hotel in Vienna. Opened in 1870, the Grand Hotel Wien soon had...
Hotel - 5 Star Old Town
So you have not so much money to spend your time...
3 min read
Leave a comment
Austria... The country that gave us Mozart. The...
3 min read
4 comments
Like Britain's Queen Victoria, whose reign lasted...
5 min read
Leave a comment
Vital Vienna!
Certainly it seems we can all reel off a hundred and one anecdotes about Paris or Rome. But when it comes to Vienna, what usually leaps to mind...? Yes - more often than not it's Ultravox who win the prize, replete with Midge Ure's tremendous tache and trench coat. And although we stand by that band as a sterling contribution to eighties pop, what about the actual Vienna of today? Well, we could start by saying that there's more to Vienna than coffee, cake and classical music, but actually, we like coffee, cake and classical music, almost as much as we love dodgy New Romantic pop. But we're digressing, the point is that Vienna is a vastly underrated city, and finding goodies here is not like looking for a needle in a hay stack. Rather, it's like looking for roses in a rose garden - they're everywhere.
Now, we mentioned roses, and of course, some of Vienna's roses have their thorns. It's not all a charming waltz, and it never has been. But what strikes the visitor who saw the city during the 1980's is that the old Habsburg capital is regaining her cosmopolitan colours - Vienna is vibrant again.
Besides tantalising tales of times past and times present, we'll be giving you the low-down on all the best cafes, restaurants, hotels, bars and clubs (and Vienna has a hipper nightlife than you'd imagine) that the city has to offer.
And if you're travelling further beyond Austria, don't forget to check out our friends in Krakow, Budapest, Bratislava in Slovakia and Lviv, all former jewels in the Habsburg crown.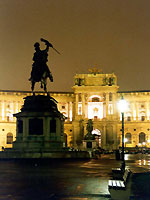 Vienna ushered in the millennium with a breath of fresh air in the cultural realm. One of the world's largest cultural complexes - the Museumsquartier - is now up and running, with MuMok and the Leopold Museum leading the show. Make them top of your menu if you're a culture vulture.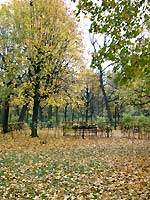 Quicklinks