10+ Best Winter Activities in Krakow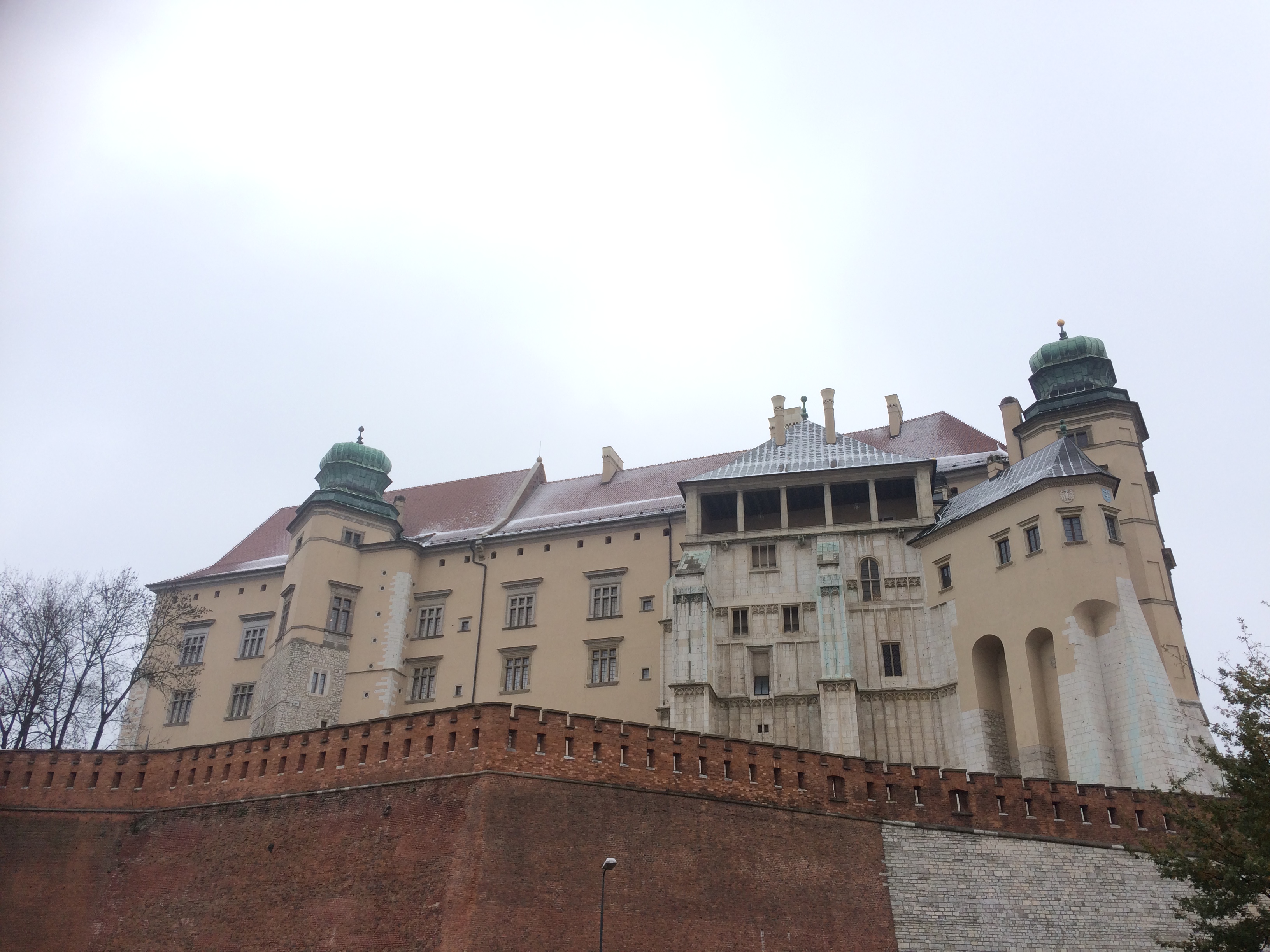 Throughout the winter months, the most popular activity is to stay indoors and complain about how miserable the weather is. However, we here at Local-Life firmly believe in the magic of the winter wonderland that is Krakow and so wish to share our love of lod (ice)! Let us take you on an imaginary sleigh ride through the forest of exciting Cracovian snow-tivities that you really shouldn't miss. Whether you're a local or a tourist, after reading this list we know you're gonna grab the reindeer by the balls and make the most of your winter holidays.
Note: You can trust this article. All of our suggestions come from our own personal experience or that of friends or family — not because any of these places are paying us to promote them.
---

Cosy Cafes & Highlander Tea

Let's start off easy and work our way up to the more adrenaline activating business. Perhaps no matter how many high fives the snowboarders seem to give and receive — you're simply not tempted to strap your legs to a deathtrap. Maybe you would just prefer to stay indoors, taking part in a more refined sort of activity. Did you know that Polish people traditionally drink mulled beer, mead and wine during winter? So, we reckon if you spend your day drinking that then you're being just as cultural as the people who spent the day in a museum. Here are some of our favourite cosy cafes, bars and restaurants in which to while away the winter days.
If you'd like to chain-smoke cigarettes and knock back Irish coffee's while discussing the futurescape of art; look no further than Bunkier Cafe & Gallery. Located on the edge of the Old Town's Planty Park, it's perfect for people watching and as it's attached to its mothership art gallery, the clientele are always interesting. If you'd prefer to disappear into your own world instead, we suggest sinking into one of incense doused Eszewaria's huge comfy couches with a mug of "Herbata Po Goralski" (Highlanders' Tea), also known as "Herbata z Pradem" (Tea With Electricity), a traditional beverage drunk by highlander sheepherders to keep warm in the snowy mountains. These days it's popularly consumed during winter, particularly when hiking in the mountains but really wherever you like. Herbata Po Goralski can be made from your choice of tea (traditionally black) with an added shot of herbal liqueur (we suggest Zoładkowa Gorzka or Krupnik Tradicinja) or vodka, and a slice of lemon.
Maybe you're more of a Japanese tea & oriental rug kinda guy?
Fancy having a sulk and a cuddle with the experts? Kociarnia Kocia Kawiarnia (Cat Café) provides exactly what the name suggests AND it's a real place that actually exists! If the idea of snuggling up to some fluffy felines & indulging in some belly-warming treats can't encourage you to enjoy winter then frankly you're a lost cause and you might as well stay in bed. If you'd actually like to have some adventures but it's just that you'd just prefer to do it from a seated position while enjoying a slice of cake and a hot chocolate, Massolit Bookstore and Cafe is the place for you. Browse Massolit wonderfully diverse and tasteful selection of new & secondhand books before getting hooked to the first chapter and taking refuge in a comfy chair dimly lit by a vintage lamp. Massolit also host regular story writing workshops, author meetings & book discussions, poetry readings and more.
---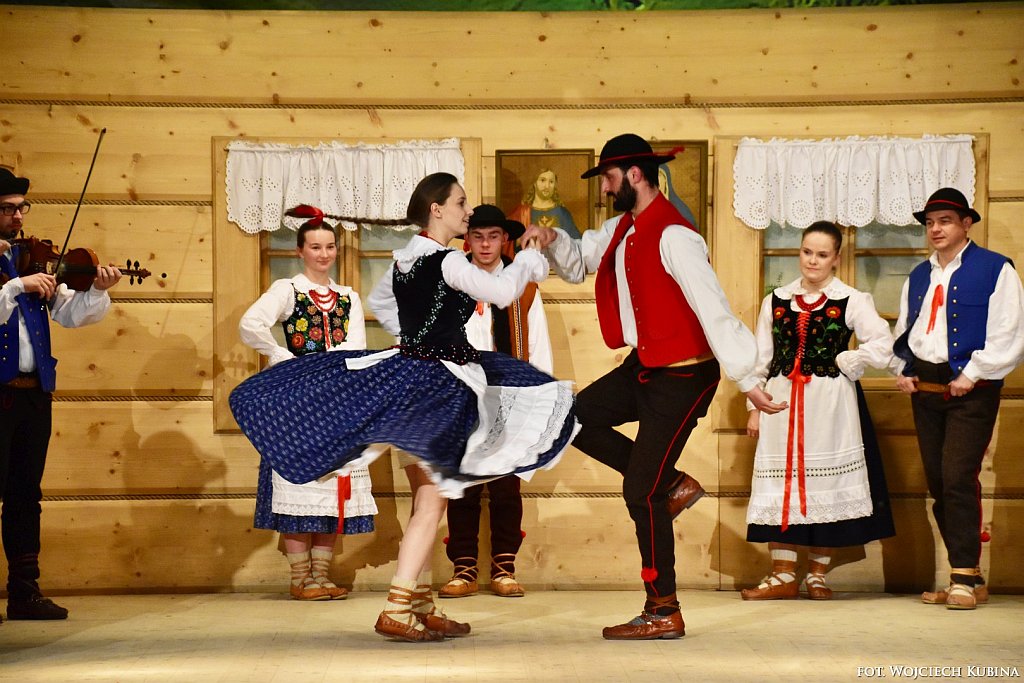 Celebrate The Cold With Winter Festivals
Rain, hail or snow — nothing could stop festival-crazy Krakow from celebrating during the winter months. Pay a visit the month-long traditional Christmas Market in Krakow's main square, with it's mulled wine, steaming sausages and regional crafts. This labyrinth of wooden huts pops up each year around the end of November and continues its magical fairytale scene until the New Year. There are also a few more regular markets you can hit up such as Kiermash (local fashion, food & design fair), Kogel Mogel Vintage Fair & Najedzenie Fest (local food festival), which will all take place several times during the season, putting on Christmas themed editions during December.
One of our favourite festivals of the whole year takes place at the beginning of December and often coincides with the first snow — The Krakow Mountain Festival. This stunning exploration of the mountain landscape centres its popular annual 3-day festival around a truly incredible Polish & international documentary film competition alongside mindblowing discussions with iconic guest speakers spanning a plethora of mountain sports (skiing, base jumping, rock climbing, alpinism, running, ice climbing, etc.) and delving into the technical side of mountain sport & exploration as well as the biodiversity and various communities, and the underlying philosophies.
Another fantastic festival which highlights the more traditional and cultural side of Poland's own mountain-dwelling, cheese making minority group, the Highlanders. The Goralski Carnival is a celebration of traditional highlander culture worth a visit just for the outfits alone. This is the jaunty hair-down, heels up, baritone laughter side of Poland that you need to dive into if you want to understand the true raw beating heart of the land. They have had hard times (sheep blend in so well with the snow, always getting lost) but they sure know how to cheer up with moving ballads and seriously hearty food, carolling, dancing & shepherding competitions, bands, folk art & more. If you want to join in, head to Bukowina at the beginning of February.
But we're not done with the mountains just yet. Can you ski and dance to drum & bass at the same time? With huge international acts such as Mos Def, Shy FX & Ejec hitting the stage-slopes this year - SnowFest is your chance to find out! Big air snowboard stunts & crazy freestyle competitions take over the mountains as an incredible line-up of artists lay down an avalanche of heavy beats from an igloo. Known for being an adrenaline-packed, frozen wonderland of banging tunes & extreme stunts, this year's edition will surely be snow exception. This popular festival takes place each year in the town of Szczyrk in the nearby Tatra Mountains at the end of February.
For more info and a whole year's worth of fantastic festivals,
---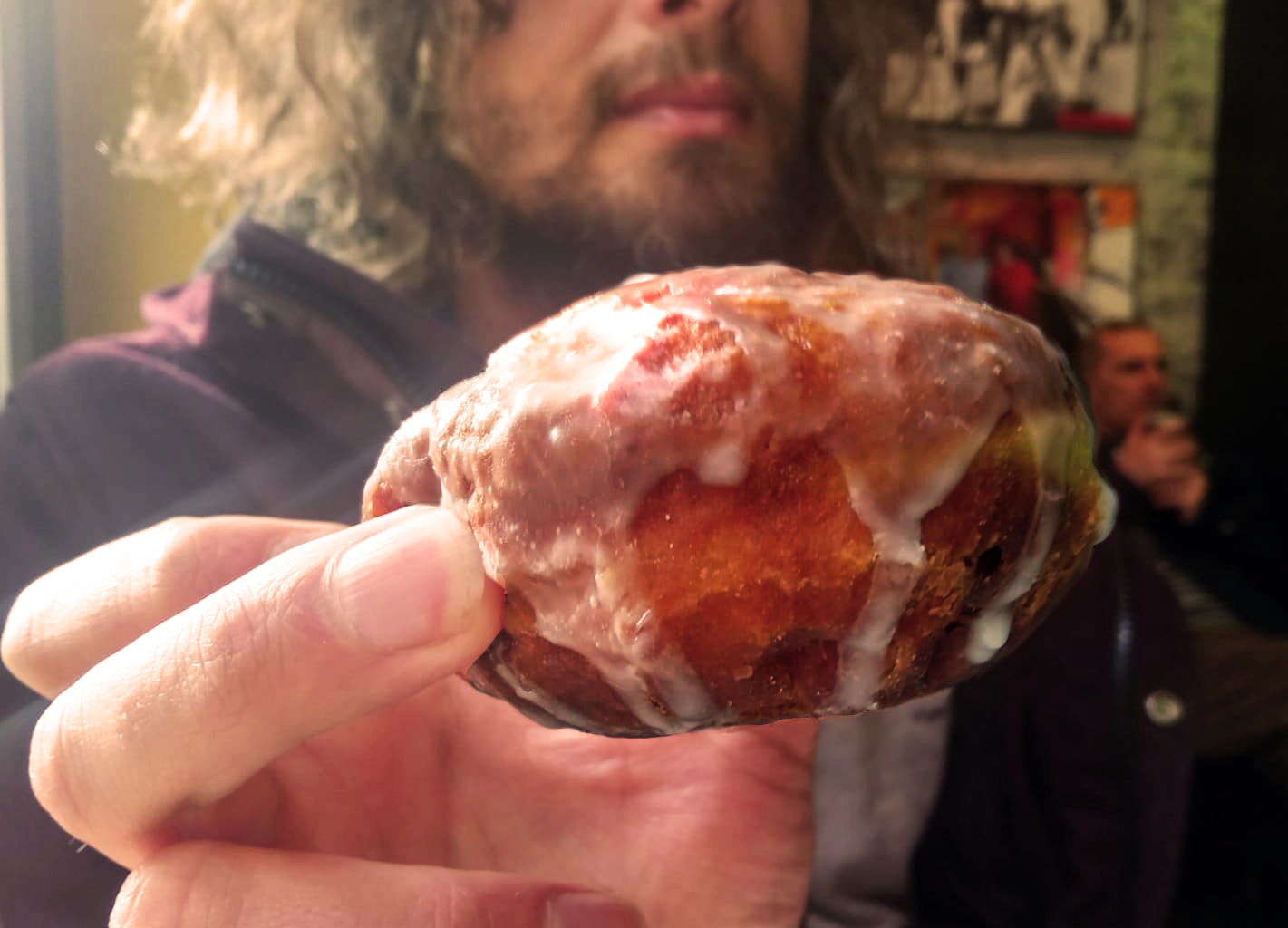 Warm-up With A Traditional Hot Doughnut Holiday


Poland's love affair with their traditional pączki doughnuts comes to a fever pitch in late February every year. Catholic holiday Tłusty Cwartek, also known as Fat Thursday is the day when locals become seriously religious.... about their pączki! The aim of this day is generally for everyone to eat as many doughnuts as they possibly can. You'll find people everywhere boasting about how many doughnuts they have eaten, and trading information about where to find the absolute perfect pączki while waiting in doughnut lines which extend right around the corner. To help you navigate this crazy day of jam-filled madness and to understand the essence of this traditional treat, we did the research for you. Here are the 5 Best Doughnuts in Krakow.
This year, Tłusty Czwartek falls on the 20th of February. If you'd like to take your Polish Doughnut experience to the next level, then you might like to sign up for one of Eataway's annual traditional pączki making workshop on the 14th of Feb, or order a box of their delicious, freshly fried doughnuts on the holiday. Every Fat Thursday, Eataway put on a big doughnut bonanza, staying up all night to cook thousands of fresh doughnuts, ready to be picked up or delivered in the morning. All the money raised from the workshop and the doughnuts goes fantastic Charities and Causes, this year the proceeds will be donated to the Parkowa Children's Home with whom Eataway have established a long and beautiful relationship.
You can take part in two ways:
1. Order a box of fresh and delicious doughnuts
2. Join a doughnut workshop and learn a life skill
Either way, you get to eat pączki while helping kids to grow fruit!
Doughnut Workshop // Fresh Doughnut Delivery // Official Website // Facebook Event
---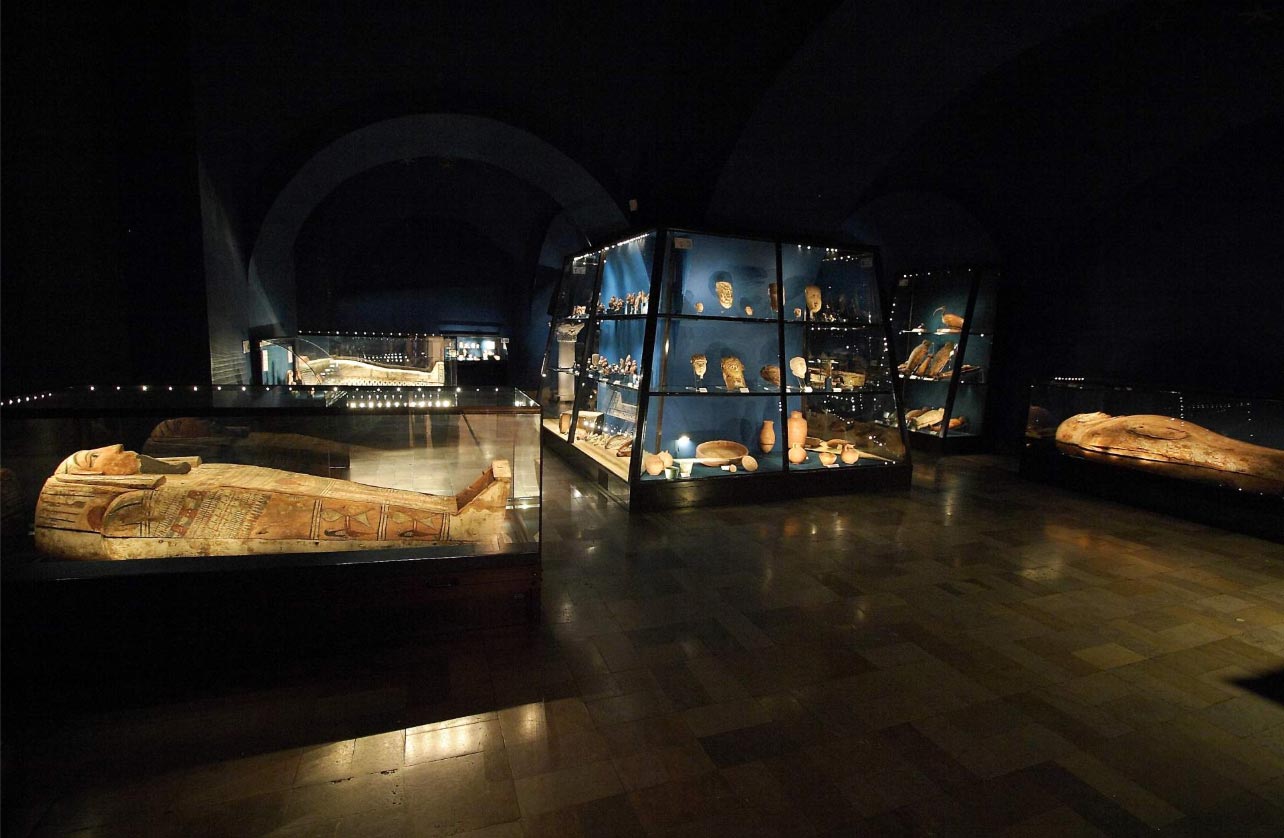 Explore Krakow's Museums
While the outside world is cold and wet, the inside world becomes cosier than ever. This makes it the perfect time of year to take advantage of the many exhibitions on display across the many branches of the National Museum in Krakow and some independent ones too. Here are just a few of the museums Krakow has to offer and trust us, they are all worth a visit., many for the architecture of the building alone.
The Museum of Archaeology for Egyptian mummies. International Culture Centre for unique cross-cultural exhibitions which tell the whole story. The Museum of Ethnography for gorgeous traditional folk art and ancient Polish culture. MNK Main Building for the National Museum HQ packed with famous international artists and iconic Polish masters. MOCAK — Museum of Contemporary Art in Krakow for a more modern array of Polish and international art. Schindler's Factory to learn & prevent the past from repeating, The Princes' Czartoryski Museum for a lavish insight into the lives of a royal family with a passion for collecting expensive things & famous art. Museum of Podgorze to discover the amazing history of what was once the Austro-Hungarian rival city to Krakow, the country split down the Vistula River and is now one of the most charming suburbs of Krakow. Rynek Underground Museum to literally dig deep into the ancient history of Krakow's Old Town by going down beneath it. Wawel Royal Castle for the crowning glory of the city. Museum of Geology for the true rock & rollers. Hell — we've even got a Pinball Museum!
Bunkier Sztuki Gallery for independent avant-garde exhibitions. Wieliczka Salt Mine or the lesser-known but equally awesome Bochnia Salt Mine for... I can't think of a salt pun. For adventure? It's really fun. The Cloth Hall Gallery of The 19th-Century Polish Art for large scale classical masterpieces. Krakow Historical Museum for suits of armour and medieval magic. Galicia Jewish Museum to learn about the history of Jewish people in what has on and off been Poland. Obwarzanki Museum for learning all about Krakow's tasty iconic snack, making it yourself and then eating them! Cricoteka to experience theatre great Tadeusz Kantor. The Barbican to feel like you're in a Disney film in the super fairytale fortress remains of the old city walls. Old Synagogue Museum, Town Hall Tower, Manggha Japanese Centre, Stained Glass Museum & Workshop... and woooh — we're out of breath. That wasn't even all of the branches. There are just so, so many interesting museums for you to visit in Krakow that we can hardly believe it ourselves.
---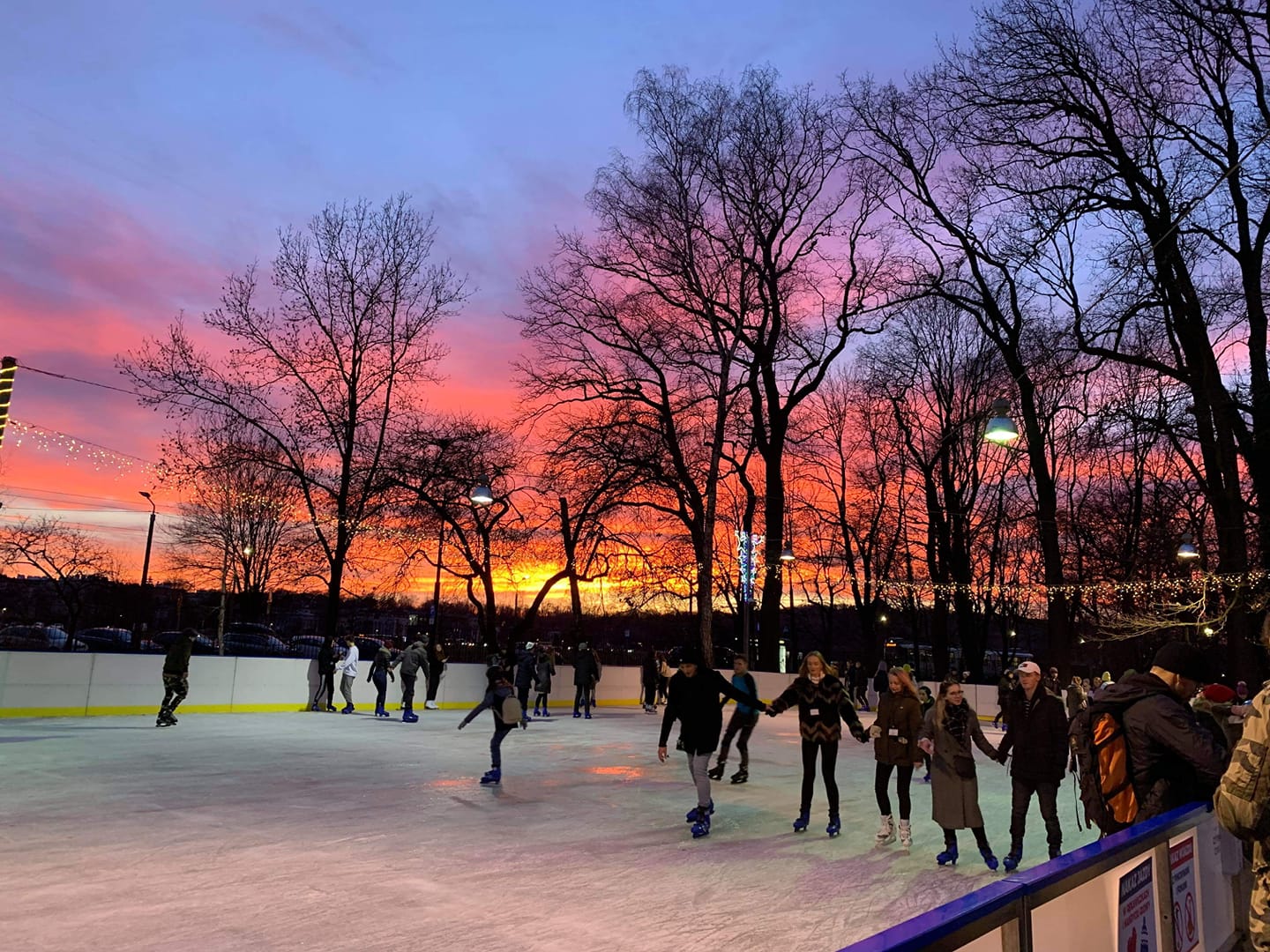 Go Ice Skating
For those who are would like to keep it low key but want to dip their toe in the winter world and engage in some sort of zimno ("cold") activity — Ice skating might be the perfect compromise. Enjoy the best of both worlds: the thrill of a frozen adventure mixed with the safety of a controlled winter environment. Krakowianka Rink is an indoor ice hockey stadium while Ice-Park Kraków is a beautiful outdoor ice skating rink in Park Jordana. For much of the winter season, you will also find a pop-up Ice skating rink out the front of Galeria Krakowska. All these ice rinks are super central so you really have no excuse not to channel your inner Elsa (or your inner Tonya Harding) and make some icy-time magic!


---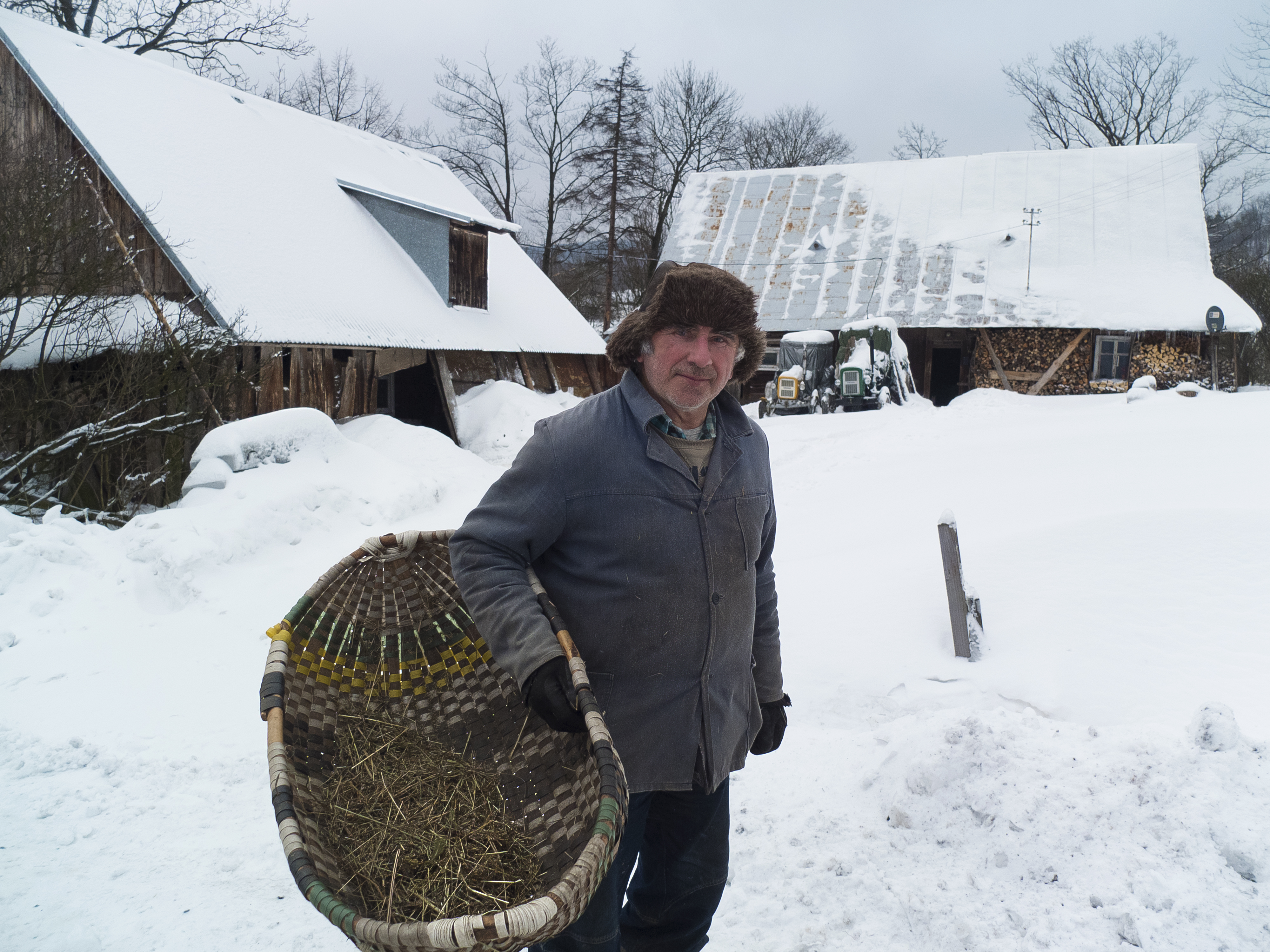 Explore Rural Villages & Mountain Trails
In case you have never seen a map of Krakow and its surrounds, we'd like to inform you that Krakow is enveloped by a surreal and extensive quilt of mountain, river, meadow, valley, forest and ancient village. There are locations, activities and explorative walks for all levels of can-be-bothered amid the fascinating labyrinth of charming pastoral scenery. Often these dream-like experience lead you on an adventure through the exquisite Narnia of snow-laden forest, offering an opportunity to see wildlife and to hike between architecturally & anthropologically unique villages. There are endless trails to follow through the various lower and higher mountain ranges of Małopolska. which are dotted with remote Mountain Huts and homely Guesthouses (known as "noclegi") run by down-to-earth locals.
When the sun goes down, delicious home-grown and house-made specialities roast on the fire as the resident horses, goats, sheep, dogs and cats provide ample opportunity for cosy cuddles. A truly Polish winter experience for those who want to be immersed in the fabulous fantasy of local winter traditions. Stay for a day or for a week, bring the kids, bring the extended family or simply enjoy a romantic afternoon between you and the sexy snowflakes. Magic.
---
---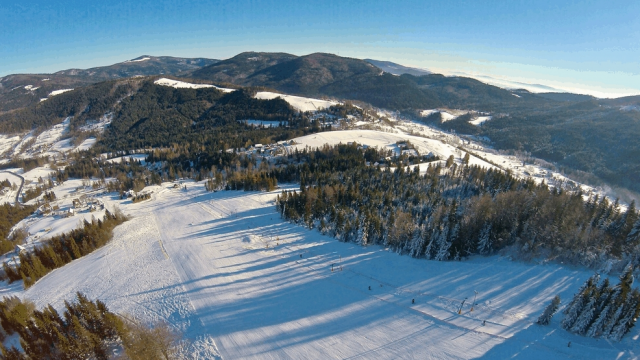 Hit the Slopes
If you're one of the rare breed of people who like to actually get up and do things with their own legs...why not try skiing yourself instead of just watching it? You won't even need to deal with the traffic between Krakow & Zakopane in order to satisfy your thirst for traverse or your cross-country craving: there are plenty of options no more than a stone's throw from the city. With Krakow Valley in Krzeszowice offering the closest slopes and Podstolice SKI in Wieliczka not much further out; they don't exactly set the stage for Olympic standard feats of ski-glory but they will get the job done and are perfect for kids or beginners. Myslenice Ski, Śnieżnica & Lubomierz Ski offer safe spaces for beginners alongside slightly more advanced options and are all less than an hour from the centre and accessible by bus or car.
For cross-country skiing enthusiasts, we suggest the trails around Obidowa. Hone your skills in the valley on a wide and flat learner's field, or slide through the surrounding forest for a bit more adventure. When you're ready for the real action, head up Turbacz mountain, stopping for lunch or spending the night at mountain hut Stary Wierchy or Turbacz. For those who'd like to spend a few days exploring the area, we can also recommend a beautiful and reasonably priced little cabin in the village. Located in private and natural surroundings up on the slope, this simple, cosy wooden cabin offers peace and quiet by the log burning fire, with a gorgeous view down the valley and all the way to the Tatra Mountains — Domek u Andzreja.
---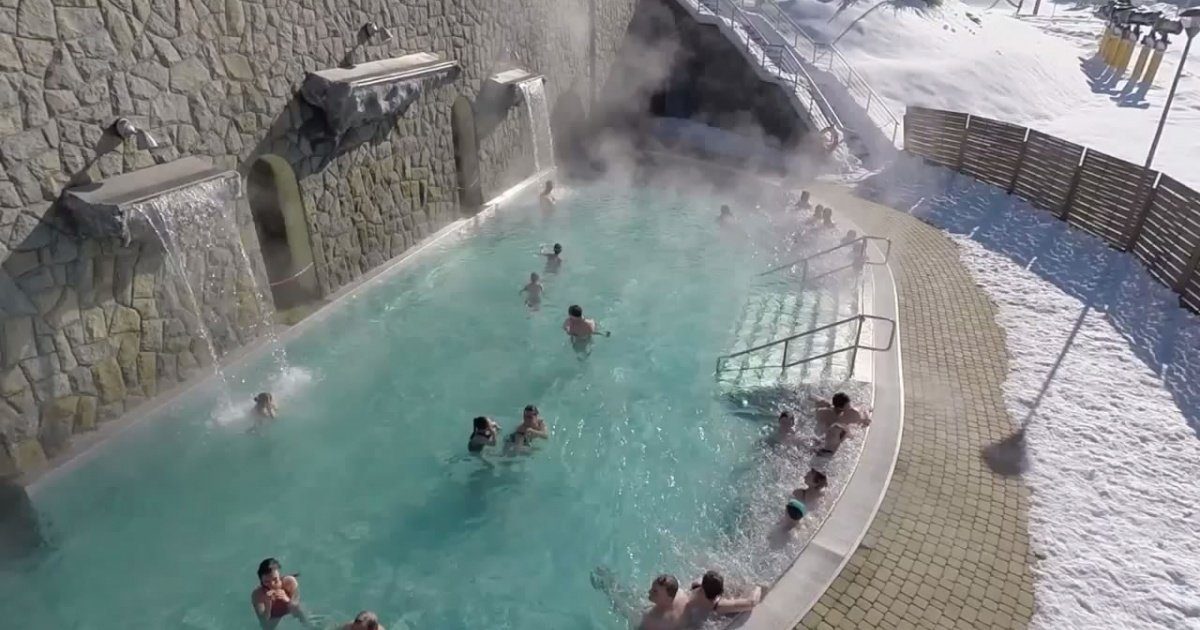 Spa Towns, Hot Springs & Saunas
Krakow's tap water has been rated as the best in Poland, as second best in the world, and locals have been cherishing of the healing properties of their natural mineral water springs since time immemorial. From uniquely medicinal pure natural springs (many of which are blessed by Saints or laden with folklore) grew a fascination and draw which evolved into the phenomenon of Poland's famous spa towns, the most famous of which cradle the nearby Slovakian border. Each with its own history & charm, spa treatment centres, healthy climate, clean air & surrounding forest, a visit to Poland's spa towns is a typical year-round holiday choice for Poles, as well as a doctor recommended respite for the poorly. Muszyna, Krynica-Zdroj and Piwniczna are not only the names of popular bottled mineral water brands but also the name of the historic spa towns they come from. Add Rabka-Zdroj, Szczawnica, Wysowa-Zdroj and Zakopane to the list and you've got a whole pool of spa-towns to visit, just a stone's throw from Krakow.
If you like the sound of the spa towns, then you'll be happy to know that you can take it one step further and have your mineral water naturally heated by the earth. The spa towns themselves do have indoor heated pools & saunas etc. great for winter... but the idea of geothermal activity is too exciting to pass up. Head south-west to Termy Bukowina to enjoy a veritable seven seas of steamy bathing pools, jacuzzis and fountains in natural geothermal hot springs, all under the stirring gaze of the majestic Tatra mountains.
---
Cinemas
Cooking classes
Comments
I'll have you in my Krakow
Reply
Zakopane is adorable! Kids had a lot of fun learning how to ski - The polish oscypek turned to be my favourite type of cheese!
Reply
As a Slovakian, I'm sure you appreciate the Tatras as much as we do :) Oscypek is very addictive - and we love to cross the border to your side to eat some Halušky too!
Reply