10+ Best Winter Activities in Krakow
Throughout the winter months, the most popular activity is to stay indoors and complain about how miserable the weather is. However, we here at Local-Life firmly believe in the magic of the winter wonderland that is Krakow and so wish to share our love of lod (ice)! Let us take you on an imaginary sleigh ride through the forest of exciting Cracovian snow-tivities that you really shouldn't miss. Whether you're a local or a tourist, after reading this list we know you're gonna grab the reindeer by the balls and make the most of your winter holidays.


---
Kociarnia Cat Cafe

Let's start off easy. Perhaps no matter how many high fives the snowboarders seem to give and receive - you're simply not tempted by their chilled-out state. Maybe you would just prefer to hang out with someone more discerning… have a sulk and a cuddle? A cuddle with cats whilst drinking a coffee and eating cake? Yeah, we know what you want. Kociarnia Kocia Kawiarnia (Cat Café) provides exactly what the name suggests AND it's a real place that actually exists! If the idea of snuggling up to some fluffy felines & indulging in some belly warming treats can't encourage you to enjoy winter then frankly you're a lost cause and you might as well stay in bed.
---
A Ride in a Horse Drawn Carriage


Enjoy gazing upon the freshly powdered city & laughing at all the cold peasant folk? How about being carried around like a Snow Queen, still not having to actually interact with nasty Mr Frost or his ridiculous fans? The famous Horse-Drawn Carriages of Stare Miasto have the equipment to make your dream a reality. Feel the royal power of riding around in a vehicle straight out of a fairytale while everyone else has to walk. These carriages can also provide the perfect solution for families with kids who have been busy spoiling the holiday ambience by complaining about having to walk everywhere. Find them ready and neighing in Rynek Glowny, to trot you far & wide along the cobbled streets of our beautiful Krakow.
---
Sleigh Rides & Bonfires


Saddle up, 'cause there is even more horsing around to be had at Stadnina Koni Huculskich in Nielepice. This agrotourism farmstead is situated only 24km from Kraków and specialises in trail & sleigh rides lead by their gorgeous Polish stock horses. This dream-like experience takes you on a trip through the exquisite Narnia of the surrounding snow-laden forest, offering yet another chance to feel like a Snow Queen or King. A super Polish winter experience for those who want to be immersed in the fabulous fantasy of local winter traditions. Afterwards, delicious home-grown and house-made specialities roast on bonfires as the resident horses, goats, sheep and cats provide ample opportunity for cuddles. Stay for a day or for a week, bring the kids, bring the extended family or simply enjoy a romantic afternoon between you and the sexy snowflakes. Magic.
---
Royal Bison


If you like the idea of the snow and the animals but you are worried about sleigh-sickness, then you need not fear spoiling the pristine snow with your vomit. In case you haven't noticed yet, we have all the answers and the answer to this situation is obviously Bison. A Bison Safari; one with the animal that scientists named 'Bison bison bison' (seriously, google it - so nice they named it thrice) to be exact and the ones we're talking about can be found roaming around on the grounds of a Palace. Kurozwęki Palace is big, old, elaborate - as are most palaces - and you can hear about all six centuries of its history during a guided tour. If that sounds too boring for your high-brow tastes, they sure saw you coming because the Palace grounds also happen to house a 'Maize Maze', a Mini Zoo, tennis, basketball, football and beach volleyball courts, a Museum, a Stud Farm, a Cafe, a Restaurant & of course that good old fashioned Bison Safari range.
---
Ice Skating
For those who are determined to stay inside and away from all animals but are still curious to engage in some sort of winter activity - Ice skating might be the perfect compromise. Enjoy the best of both worlds: the thrill of a frozen adventure mixed with the safety of a controlled winter environment. Krakowianka Rink, an ice hockey stadium and Lodowisko, a veritable labyrinth of ice skating paths and rinks are both super central so you really have no excuse not to channel your inner Elsa (or your inner Tonya Harding) and make some icy-time magic!


---
Snowfest
Have you ever wanted to find out if you can ski and dance to drum & bass at the same time? With huge international EDM & Hip Hop acts such as Andy C, Pendulum, Chase & Status, Nero, Krafty Kuts, Nu:Tone, P-Money & Sub Focus hitting the stage-slopes each year - SnowFest is your chance to find out! Big air snowboard stunts and crazy freestyle competitions take over the mountains as an incredible line-up of artists lay down an avalanche of heavy beats from an igloo. Known for being an adrenaline packed, frozen wonderland of banging tunes and extreme stunts, this year's edition will surely be snow exception...
---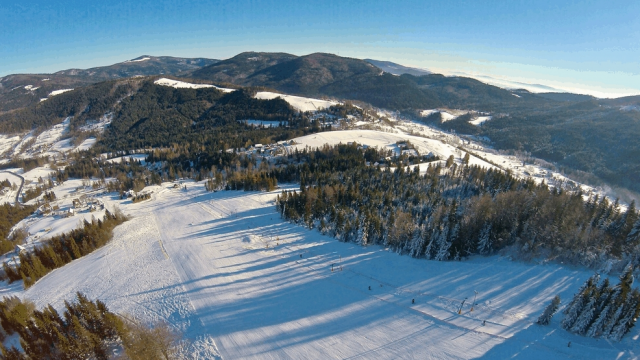 Hit the Slopes
If you're one of the rare breed of people who like to actually get up and do things with their own legs...why not try skiing yourself instead of just watching it? You won't even need to deal with the traffic between Krakow & Zakopane in order to satisfy your thirst for traverse or your cross-country craving: there are plenty of options no more than a stone's throw from the city. With Krakow Valley in Krzeszowice offering the closest slopes and Podstolice SKI in Wieliczka not much further out; they don't exactly set the stage for Olympic standard feats of ski-glory but they will get the job done and are perfect for kids or beginners. Myslenice Ski, Śnieżnica& Lubomierz Skioffer slightly more advanced options and are all less than an hour from the centre and accessible by bus or car.
---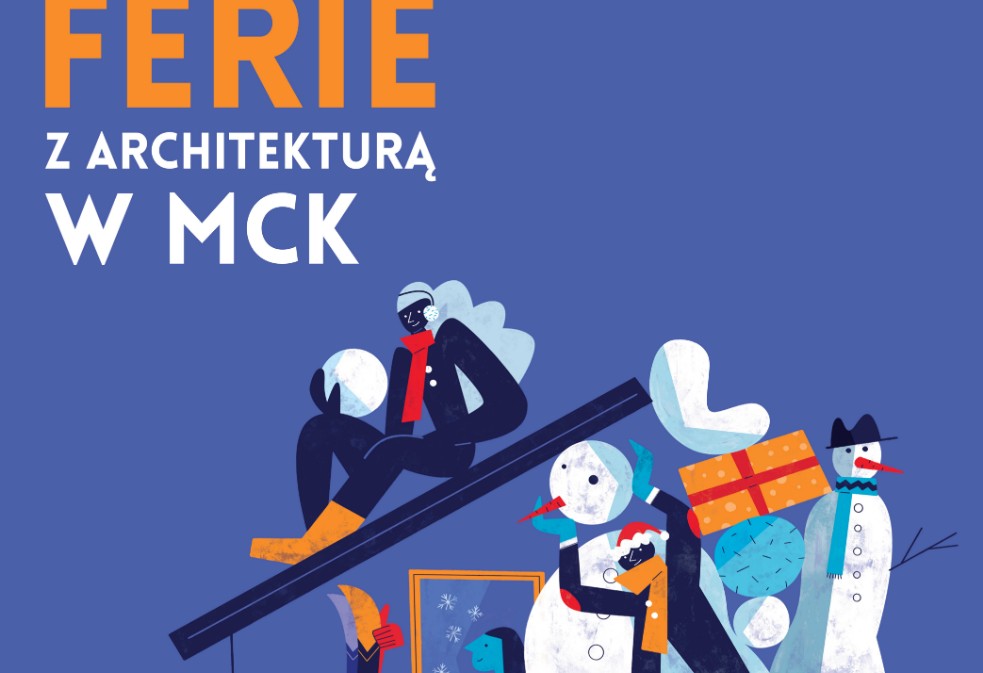 Free Workshops at the International Culture Centre
Here's one for the parents. It's school holiday time and although you love your little ones, we adults need a holiday of our own. Thank Dionysus (the god of wine) that the ICC team in Rynek Glowny have got you covered! Throughout the winter holidays, the International Culture Centre (ICC/MCK) are running free group & individual workshops to help your kids get acquainted with the Architecture of Independence in Central Europe exhibition.
There are a selection of exciting workshops on offer, the main one is based around a guided tour of the exhibition. During the tour, your children get to play detective, solving riddles and searching for answers to questions in the gallery space. This one is for group bookings, so you can make the phone call rounds and set up a week-long parent party while your kids are kept fully entertained and are even learning at the same time. For groups, there are also art workshops including themes of fairytales, robots, Polish natural heritage, reading workshops, winter tales etc.
There are also individual art workshops for kids of 4-8 years being held on the 13th, 20th & 27th of January themed respectively around animals, anniversaries (grandparents welcome) and postcards from European capitals.
For more information contact Angelika Madura tel. 12 42 42 860, 811 or e-mail: warsztaty@mck.kraków.pl. Free admission for all classes, no registration required.
Comments
I'll have you in my Krakow
Reply
Zakopane is adorable! Kids had a lot of fun learning how to ski - The polish oscypek turned to be my favourite type of cheese!
Reply
As a Slovakian, I'm sure you appreciate the Tatras as much as we do :) Oscypek is very addictive - and we love to cross the border to your side to eat some Halušky too!
Reply