Najedzeni Fest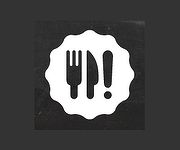 Phone

+48 506 006 775

Website
Local Life Krakow is about to select candidates for Best Places awards, dedicated to rewarding and encouraging excellence in products, service and ideas. You are helping us to make the best choice.


Najedzeni Fest has 0 votes. Click here to see the results.


You can vote once a day for your favourite place.
Editor's review
Najedzeni Fest transforms unique locations around the city into Krakow's most fun and diverse food party! Featuring a ton of pop-ups from the best and most cutting edge bars, restaurants, small producers, bakeries, independents, breweries, vineyards & culinary initiatives of Krakow, this festival is an absolute smorgasbord of local flavour packed with steaming stalls, smoked stalls, baked stalls, fermented stalls plus workshops, live djs & often a collaboration with another cool fair such as Kup Se or something offbeat like a dog show. With so many mouth-watering worldly delights for you to sample and shop, you'll be joining half the darn city at the next freshly themed edition (Asian, Cannabis, Vegan, Ethinic & the list is growing!) of Najedzeni Fest for the ultimate gourmet picnic.
Editor
Editor & Krakow Local
Reviews