Local Life's Top 50 Things to Do In Krakow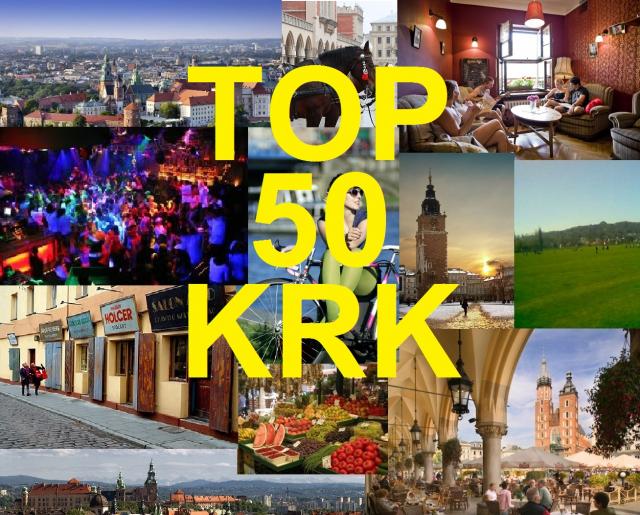 Dear Local Life readers! Since life is plain too short to be wasted on floundering, check out our very personal and subjective Top 50 Things To Do In Krakow. You won't find many of them in popular guidebooks: the below loose compilation of proposals is made up of unique Krakow experiences and for us, Krakowians, it is exactly what makes up the heart and soul of the city.
We are hoping for your contribution to our list, so don't forget to drop us a comment below.
Enjoy!
1. Have a drink in Piekny Pies
2. Have a run around Blonia
3. Enjoy a meal with a local cook at their home
4. Have a picnic on Krakus Mound
5. Ride a bike/take a boat cruise to Tyniec Abbey
6. Dance at the Jewish Culture Festival
7. Visit Singer after 1 a.m.
8. Smoke a pipe at Vis-a-Vis (aka Zwis)
9. Eat some cheesecake at Dym
10. Watch a film at Kino pod Baranami
11. Visit the flea market at Hala Targowa on Sunday morning and have a luch in a milk bar in Grzegorzecka St.
12. Visit a hounted burgher house at Dietla 44 at night.
13. Eat some roast kielbasa from the blue van at Hala Targowa.
14. Run in the New Year's Eve dress-up marathon.
15. Hang out in Alchemia
16. Have your fortune told by a fortuneteller in Kazimierz or Sukiennice
17. Go and get some cosmic energy at Wawel's chakram
18. Go plane-spotting in Balice
19. See the hidden gardens of Krakow monasteries
20. Dance at Feniks
21. Eat breakfast in Kolanko
22. Eat a midnight zapiekanka toast in Kazimierz
23. Drop in for a coffee to Rio
24. Take a swim in Wisla
25. Have a herring in Ambasada Śledzia, preferrably with Mikolaj - great white beard, fishy eyes
26. Buy a worn out rose in a pub from Mario
27. See the Botanical Garden in Spring
28. Come back home from a pub crawl riding on a water car in the dawning sun
29. Leave Krakow with an obwarzanek in hand
30. Take the party tram
31. Visit Jama Michalika
32. Crash the Christmas Fair and have a roast kielbasa from one of the streetfood booths
33. Stand in a line at Prozak 2.0 not knowing what for
34. Fight for a table at Charlotte on a Sunday afternoon
35. Play badminton at Park Jordana in the summer
36. Take part in Critical Water Mass and sail Wisla with anything that's at hand
37. Take a polar bear plunge in Zakrzowek or Bagry lake in winter
38. Eat pierogis at 'U Stachy' in Mikolajska St.
39. See Cocon club at dawn
40. Eat a kebab at a.m. and not throw up
41. Leave a party at dawn and see the city covered in snow
42. Play chess at Wisla boulevard by the Church on the Rock or Jubilat department store
43.Shop at Stary Kleparz market
44. Eat lunch at the Music Academy canteen terrace in Tomasza St.
45. Eat Sicilian ice cream in Slawkowska St.
46.Take a carriage ride 'round the Market Square and feel like a tourist
47. Take a photo of the trumpeter while he's playing the bugle call at St. Mary's church
48. Sneak inside the head statue of Eros Bendato by Igor Mitoraj at the Market Square
49. Make Mickiewicz monument your meeting point
50. If you have the guts - see Wisla and Cracovia derby match
Comments