Top Tips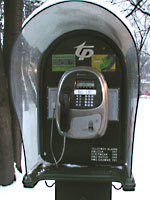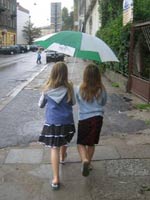 Here are a few things to remember during your time in Cracow:
Avoid changing your money at the Bureaux de Change in the town centre unless you want to hand a complete stranger an early Christmas present - the rates can be awful.
Don't hail your taxis from the rank - ask someone to phone for one - it's generally 30 percent cheaper.
Coin-operated phone boxes are almost non-existent. You'll need to buy a telephone card (karta telefoniczna) from a post office or roadside kiosk.
Take care when buying antiques. It's illegal to export certain items, particularly old paintings, produced before 1945.
Don't expect first class service in Cracow's restaurants and bars - the city still has a long way to go in that respect! Things have improved a lot however in the last few years, and with an ever-increasing amount of tourists in the city tipping is also becoming customary. Ten percent on any meal should mean you're welcomed back next time!
One of the ancient Chakra energy stones is believed to be buried in Wawel Castle. It's all nonsense, according to the guides, but thousands still come for the vibe.
If you're planning a trip to Cracow be sure to book your accommodation in advance, particularly in the high season. The best hotels fill out quickly, with apartments a better bet for last minute breaks. Backpackers meanwhile should check out our page on Cracow hostels.
When it comes to partying, Cracovians start early and finish late. Whereas you'll find it hard to get a seat if you arrive at a nightspot after ten, the clubs only really start to get going when Cinderella's on her way home... and carry on until 4 a.m. or even later. If you want to go the distance make sure you pace yourself! Cracow has more drinking holes per square metre than anywhere else in the world. Hurrah!
Bring warm clothes and a hat. The weather in Poland can be surprisingly pleasant, but equally it can have a bitter cold edge even in late spring. You may just end up blessing that ridiculous old balaclava.
Poles are passionate about their food. Throw away your preconceptions about miserable Eastern Bloc stews, and be prepared for a great surprise.
Poland has adopted its own uniquely confusing symbols for differentiating public toilets for men and women. Remember, too, that you may well have to pay. Oh, and by the way, the circle is for women, the triangle for men!
Above: A pocket-full of coins won't get you very far with these things
Below: A rainy day in Kazimierz