Auschwitz
To an unsuspecting motorist, the sleepy, slightly run-down town of Oświęcim might seem like many others in this part of southern Poland. Yet seventy years ago the German occupying forces opened a concentration camp here. Soon afterwards they evacuated the nearby village of Brzezinka and created a much larger camp, covering some 425 acres. What was to go on there was to be veiled in the utmost secrecy and a forty kilometre zone was enclosed to make the area inaccessible. As a matter of course, the two places were then given German names, Auschwitz and Birkenau.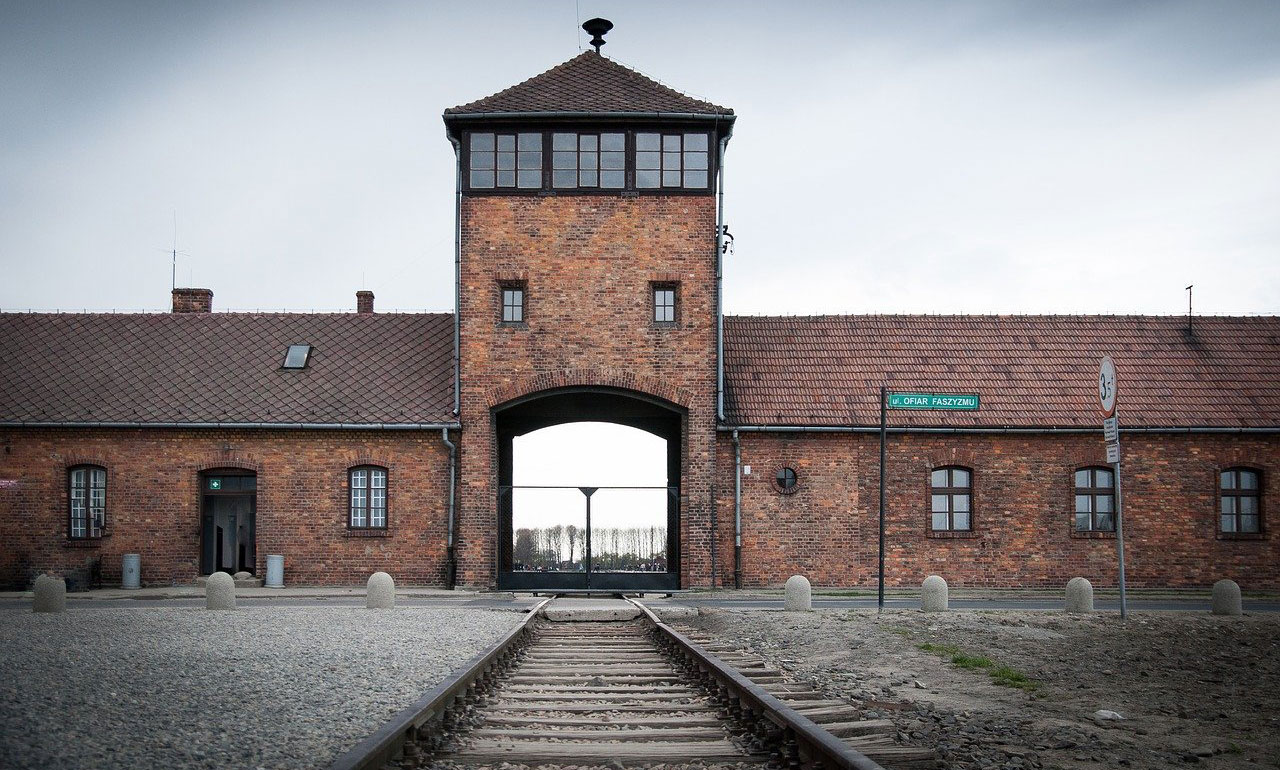 Today, from amongst all the horrors of the Second World War, it is the name of Auschwitz that has come to symbolize the nadir that 'civilized' Europe sunk to in that era. And whilst the Nazis tried to conceal the worst aspects of the business that was done there - frantically dynamiting crematoriums and execution walls as the Allies closed in - such efforts proved futile. The evidence is plain enough for all to see.
Many visitors come to Poland with the intention of trying to connect with the worlds that vanished during that era. The experience of visiting Auschwitz and Birkenau can vary incredibly depending on the time you come, and this is an important factor to bear in mind. An afternoon in July, (when the museums are packed with visitors from around the world) can seem faintly unreal. However, a snowy winter's morning in February can bring home the ghastly truth of what happened here in a very powerful way.
But before the Second World War, Oświęcim was a thriving centre of Polish Jewish culture for over 500 years. The history of the Jews in the area, from the before the terrors of the Nazis to the present day, is chronicled in the Auschwitz Jewish Centre, a museum well worth seeing in addition to the actual camp museum.
Click here to Book a tour of Auschwitz

Where is Auschwitz?
Auschwitz is the German name for the Polish town of Oświęcim, which lies just over 50 kilometres (30 miles) west of Krakow. Today, it is a small town of about 40,000 people. At the beginning of the Second World War, the town had around 15,000 inhabitants, over half of whom were Jews.

What happened at Auschwitz?
When Germany invaded Poland in September 1939, the infamous SS took over the Polish army barracks in the town of Oświęcim and converted it into a prisoner-of-war camp, which they named 'Auschwitz I'. This prison was initially used to hold political detainees, primarily from Poland itself. Bit by bit, however, conditions worsened, as German criminals were brought to the camp to oversee its running, and prisoners began to be cruelly tortured, beaten or executed for even the most minor of reasons. Prisoners began to arrive from further afield as the years progressed, and in 1941, the first mass gassing took place in Auschwitz I. As the sheer scale of Hitler's Final Solution to destroy the Jews and all political enemies of Nazism began to play out, a new camp close by was established (Auschwitz II, also known as Birkenau). Birkenau was built on a much larger, almost industrial scale, whose purpose was simply to exterminate and destroy the remains of as many opponents of the Nazi regime as quickly as possible. In total, of the approximately 1.3 million people sent to Auschwitz, 1.1 million died there, including 960,000 Jews, over 850,000 of whom were simply gassed on arrival. Auschwitz I and II bear testament to the horrors of the Holocaust, and visitors to them today cannot fail to be moved by the camps and the buildings which witnessed such horrors.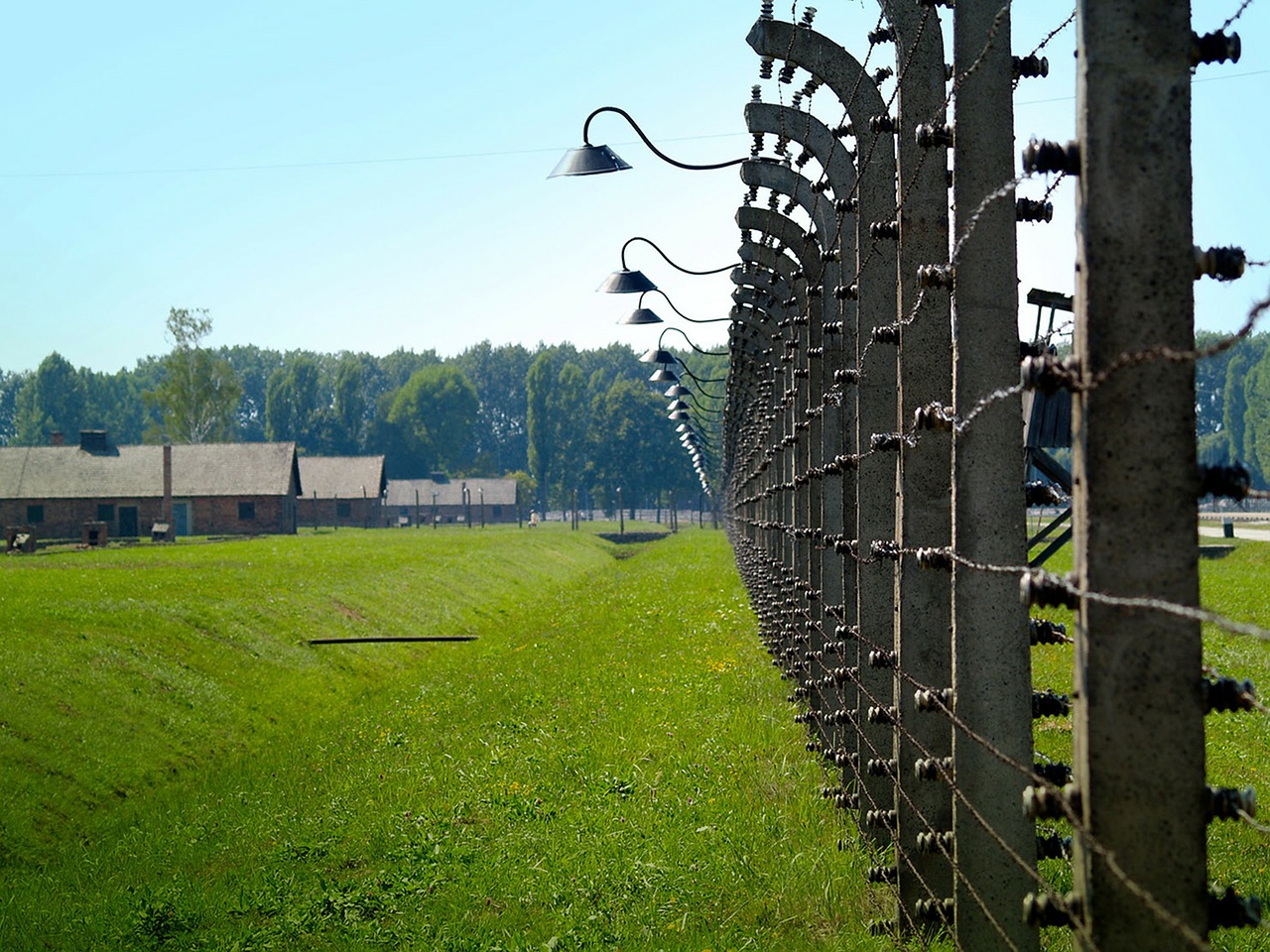 Auschwitz Museum
The Auschwitz-Birkenau State Museum was founded just 2 years after the end of the Second World War, and covers both Auschwitz I and II, the majority of the exhibition areas being at the former. Visitors are encouraged to join a guided tour to give a deep inside into the history of the site, but if you prefer to visit on your own, it is possible to enter the museum by yourself (not part of a guided tour) during the final two open hours of each day. The museum is open 7 days a week, with the exception of the Christmas Day (25th December), New Year's Day (1st January) and Easter Sunday (varies from year to year).
Opening hours vary significantly throughout the year and are as follows:
January: 8:00 AM - 3:00 PM
February: 8:00 AM - 4:00 PM
March: 8:00 AM - 5:00 PM
April: 8:00 AM - 6:00 PM
May: 8:00 AM - 6:00 PM
June: 8:00 AM - 7:00 PM
July: 8:00 AM - 7:00 PM
August: 8:00 AM - 7:00 PM
September: 8:00 AM - 6:00 PM
October: 8:00 AM - 5:00 PM
November: 8:00 AM - 3:00 PM
December: 8:00 AM - 2:00 PM

Visiting Auschwitz (including age restrictions, ticket prices and reservations)
It is important to realise that the only way to be sure of being able to visit the museum at Auschwitz is to book in advance, either by booking a tour or by requesting a booking directly through the museum website. It is absolutely free to enter the museum (i.e. the camps) as an individual visitor, but there is a charge, of course, for the guided tour with a licensed guide.
Here are some other very important things to remember when visiting Auschwitz:
1) There is no strict age limit, but it is recommended by the Museum itself that no children under the age of 14 should visit.
2) Visitors should behave with appropriate respect whilst on the grounds of the museum, and dress in a suitable manner.
3) You are not allowed to light candles except in specifically designated areas.
4) Drinking and/or smoking (even e-cigarettes) is prohibited on the museum grounds.
5) No pets allowed (with the exception of guide dogs)
6) no musical instruments or radios etc.
7) You cannot use mobile phones in the exhibition buildings.
8) No drones allowed except with prior permission from the Museum Director.
9) No flash photography allowed inside the buildings. No photos allowed at all in certain areas (as indicated).
10) Do not remove any item from the museum grounds - pebbles, artefacts etc. Prison sentences of up to 10 years can be imposed for theft.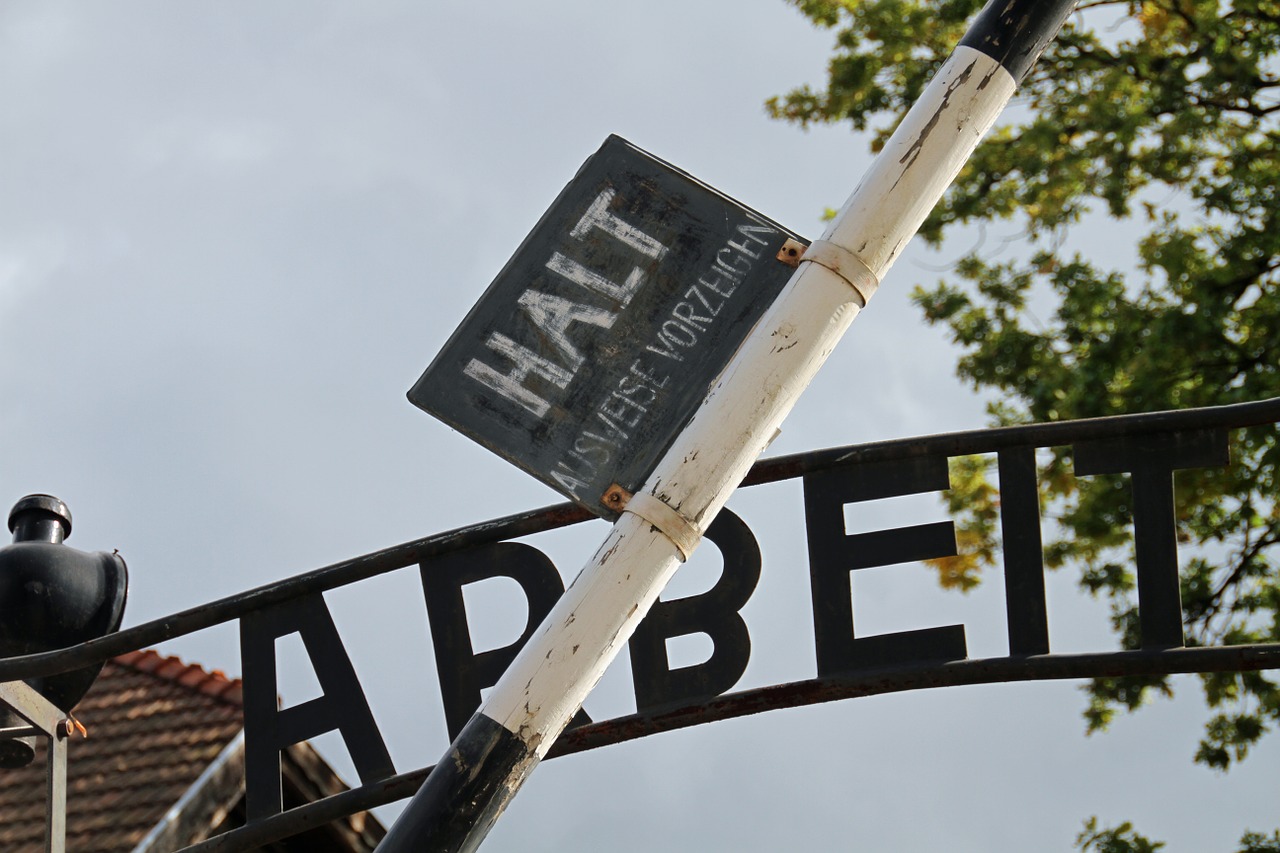 Getting from Krakow to Auschwitz
By Train
There are plenty of scheduled trains between Krakow and Oświęcim. Krakow's train station is an easy walk from the Old Town, but at the other end, the Museum at Auschwitz is about a 25 minute walk from the station. There are, however, a number of minibuses that normally wait there to shuttle visitors form the train station to the museum, so you can just pitch up and take your chances. Train tickets can be purchased at the station in Krakow (cost approximately 20 PLN), or online at pkp.pl. The journey takes just under 2 hours, depending on the connections.
By Bus
There are regular buses from Krakow to Oświęcim. Krakow's bus station is right next to the train station, and an easy 10 minute walk from the Market Square. It can be a bit time-consuming trying to book online. If you just turn up at the station in good time, you can take your choice of large coaches or smaller minibuses. In either case, do check out if the bus is one that stops at every small town or a longer-distance one, as this will decide how long the journey will take. The cost of a single ticket will be around 20 PLN, and the journey will take about 2 hours.
By Car
If you rent your own car, it is an easy drive from Krakow. Choose either the fast route (A4 and A933) which will take about an hour and a quarter, or the slower route along the D44, which follows the old railway line that transported Jews from Krakow to Auschwitz. This route will take about an hour and 40 minutes. There is parking available at the museum, the entry to the parking lot being at Stanisławy Leszczyńskiej Str. no. 11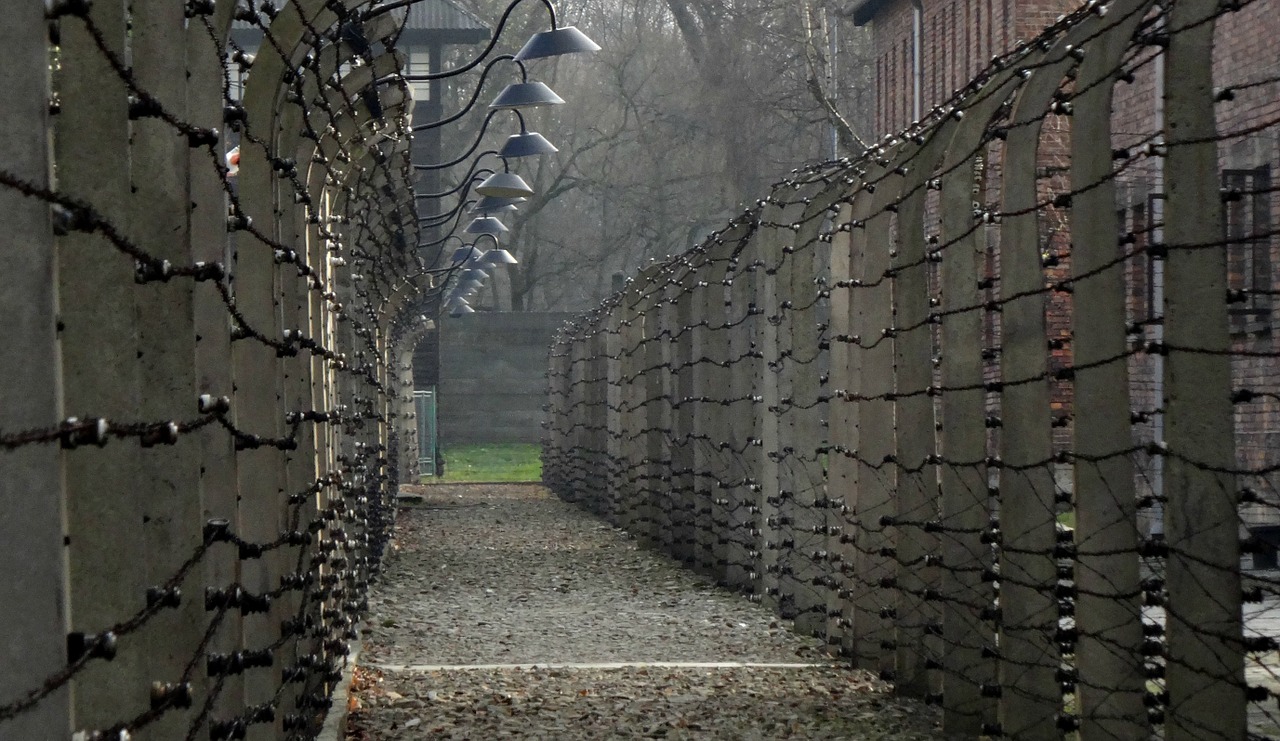 Auschwitz Tours
Although you can organise your tour to Auschwitz by yourself, it's often better just to take one of the organised tours instead. We've complied a list of the best Auschwitz Tours for you to choose from. They'll take care of everything from transport to booking the entry time. Krakow Tours (krakow-tours.com) is also one that offers a door-to-door tour service from Krakow. You'll get a pick-up from your accommodation in Krakow, transport, museum entry plus a guided tour at Auschwitz, plus some other extras such as a snack and drink. This is also another quick option for booking a tour to Auschwitz and also the most recommended if your schedule is a bit tight. Booking here.
Click here to Book a tour of Auschwitz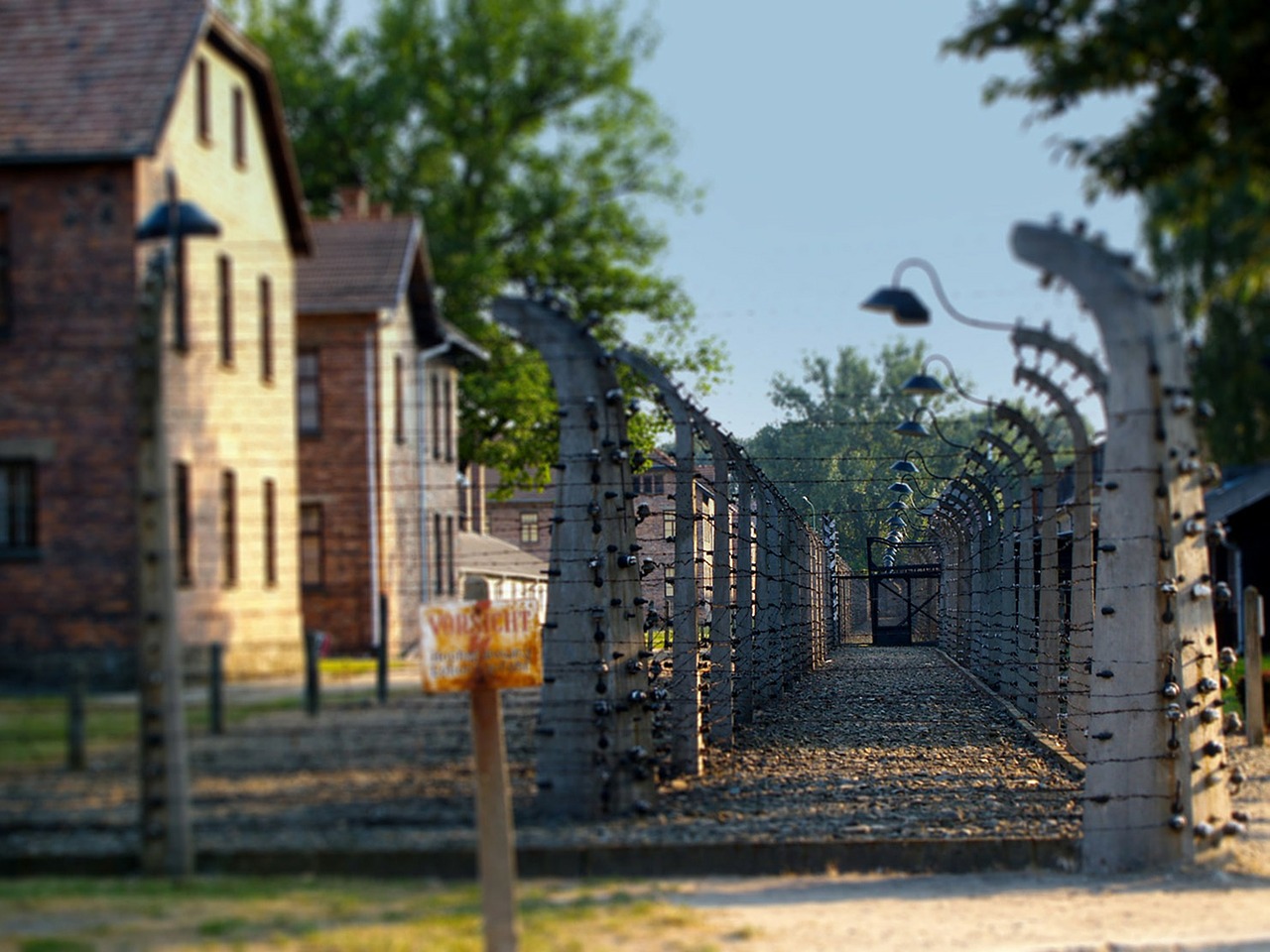 Comments