Chałka Restobar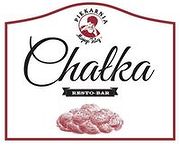 Phone

-

Website

-

Address

ul. Meiselsa 8
Local Life Krakow is about to select candidates for Best Places awards, dedicated to rewarding and encouraging excellence in products, service and ideas. You are helping us to make the best choice.


Chałka Restobar has 0 votes. Click here to see the results.


You can vote once a day for your favourite place.
Editor's review
Chałka, Challah, "How-Ka". So moist and fluffy, so satisfyingly chewy, so charmingly niche that we feel inspired. Although chałka is a much-loved bread, normally you can only find it sold only in Krakow's most old-school traditional bakeries. What a fantastic idea: to make a cafe based entirely on this very specific, grandma-approved, increasingly rare variety of Polish-Jewish bread!
Unsurprisingly, pretty much everything served here is made from or comes with chalka. From Chalka bread pudding with apple and raisins to egg-soaked chałka french toast w/ bacon & maple syrup, the chef has created an unprecedented menu - broadening our minds to the infinite possibilities of chałka life.
Order your freshly-baked chałka (lots of different kinds to choose from) with their speciality house-crafted: jams, egg paste, hummus + vegetable spreads. Plus new surprises on the daily and chałkaless foods like homemade granola, traditional zurek soup, juicy pączki (Polish doughnuts), quiches and big ol' hearty sandwiches with all kinds of fabulous ingredients.
We especially recommend the french toast as chałka is such a soft and spongy bread, rather like a croissant, that it is just the perfect consistency to soak up all that lovely egg in order to make the most succulent eggy bread in the world. We love it so much we even started cooking it at home. As for the all-important best friend of breakfast - coffee - well, since their beans are from local roasters Kelleran, you'll be happy to know that Chałka also made it into our article on the ten best coffee spots in KRK as well as 9 Best Breakfasts in Krakow.Double whammy.
Editor
Editor & Krakow Local
Reviews