Language Tips!
Russian is actually the language you'll hear most when you wander the streets of Kiev, and it seems Ukrainian nationalism doesn't stretch so far as to demand any radical changes in this respect. However this being Kyiv (see our page on 'Kyiv or Kiev?'), capital of the great Ukrainian nation we thought we'd eschew Russian and give you an introduction to the nation's mother tongue, and official state language, with all its romantic follies.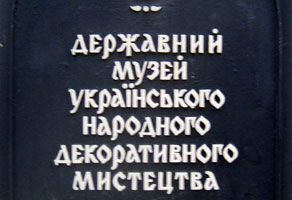 Here are some more handy Ukrainian words that could get you out of a tight spot - or at least make sure you don't go hungry or thirsty ! The wise traveller goes prepared... Vokzal - Station
Autovokzal - Bus station
Marshrutka - Minibus
Poizd - Train
Tramvaj - Tram
Voda - Water
Seek - Juice
Pyvo - Beer
Vyno - Wine
Tuar 'let - Toilet
Apteka - Chemist
Leekarnia - Hospital
Knyzhkovyj magazyn- Bookshop
Miyasnyj magazyn - Butchers
Dopomo'zhit - Help!
Of course throwing a whole load of Cyrillic letters in the direction of an absolute beginner would probably be as sensible as awarding the winner of Miss World 2006 a complete set of Britannica encyclopedias. That's why we've come up with this fully anglicized version of basic words and phrases for you to mangle to your heart's content... You never know, with a little help from a lovely local, you might get enough of the lingo under your belt to shine in first encounters! More serious dialectologists should sign up for a course at one of Kiev's language schools.
Comments