Pedantic Semantics
If you're thinking about coming to Ukraine but weren't sure whether to head to Kiev or Kyiv, let us make things a little simpler for you. Both Kiev and Kyiv are of course referring to the one and same capital city of this great nation!
How did the confusion arise? Well Kiev is the recognised transliteration of the name of the city in Russian, and also the old Ukrainian name which has been used for centuries (by the likes of national hero, Taras Shevchenko, no less) right back to the times of Kievan Rus. Kyiv meanwhile is the transliteration of the modern Ukrainian name of the city and the official name as far as all legal and political issues are concerned. Following the establishment of an independent Ukraine in 1991, there was a move by many Ukrainians to favour Kyiv as it symbolised a departure from all things Russian, and indeed Kyiv is now used by the UN and many other official bodies as the correct name.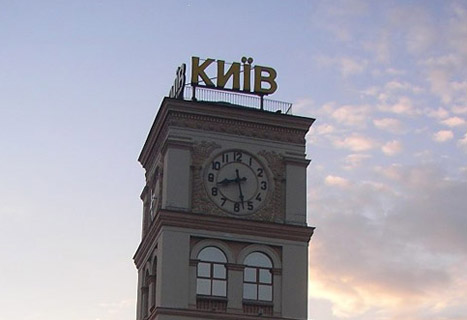 Why have we at Local Life chosen to stick with the old moniker? Well simply because, like it or not, most English speakers are still far more familiar with the old Russian name than the modern Ukrainian one. Besides which the English language has a great tradition of ignoring the local lingo and coming up with it's own, easier to pronounce, anglicised versions of place names. Think Florence instead of Firenze, Moscow instead of Moskva, Prague instead of Praha, Ljubljana instead of... Oh dear, the argument falls down a bit there, but you get our point!
Indeed the long and short of it is that we don't care whether you refer to this great city as Kiev or Kyiv, we only hope you find our internet guide a valuable resource and that you have a fantastic stay in Kyyiv... Ooops - forgot to tell you about that one!
Comments