Euro 2012 in Kiev!
After the Orange Revolution, Kiev has been used to seeing its people take to the streets en masse, but in April 2007 it was not to have their voice heard in the complicated machinations of politics but rather to celebrate the simple delights of the beautiful game... Ukraine and Poland had won their joint bid to host the 14th UEFA European Football Championships in 2012! What a celebration it was, not just in Kiev, but the whole of Ukraine. Their victorious bid had surprised many but was quickly hailed by Ukrainian football federation president Hryhory Surkis, as a "a decisive day for our country. It will provide new opportunities for our country as it strives to integrate with Europe."
Once the party was over however it was straight down to the nitty gritty of preparing the country for the biggest event it has ever hosted. Six cities in the Ukraine have been chosen as host cities for Euro 2012: Kiev, Lviv, Donetsk, Dnipropetrovsk, Odessa and Kharkiv, although the latter two are being kept in reserve.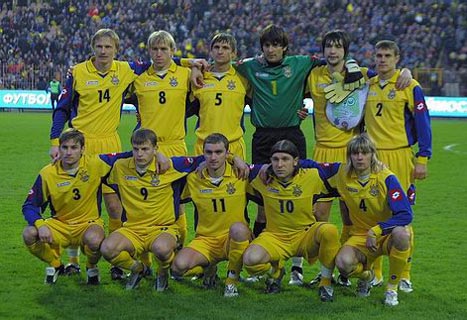 Of the four cities definitely hosting matches, Kiev is on course to host three group matches, one quarter-final and enjoys the special privilege of hosting the Euro 2012 final in its 83,450 capacity Olympic Stadium (NSK Olimpiyskyi). Donetsk will host three group matches, one quarter-final and one semi-final in a spanking new Shakhtar Stadium, whilst Lviv and Dnipropetrovsk will host three group stages matches.
As preparations, reparations and constructions busily get underway we are sure Ukraine will prove more than a worthy host of this prestigious tournament. With the warmth of its people, the richness of its culture, and the excitement of its cities punters travelling East are sure to discover a great nation little known in the West of Europe.
If you're coming to Kiev (also known as Kyiv) then let Kiev Life be your guide. Find your Euro 2012 accommodation, get travel and airport information, research your restaurants, read up on the nightlife and make sure you don't get lost with our fantastic online map of the city. Of course don't forget to visit our friends in Lviv either if your team are playing in that ancient Galician capital.
Meanwhile, if you're bound for Poland for Euro 2012, then check out our city guides to Warsaw, Gdansk, Poznan, Wroclaw and Krakow. Wherever you're heading for the European Football Championships in 2012 we'll make sure you get to the stadium on time!
Comments