Travelling to Poznan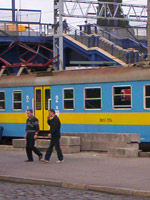 Above: The paint job is slicker than the service Below: Poznan's Main Station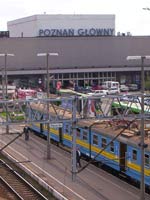 By air
Poznan Lawica is located around 8km from the city centre which makes it easily accessible by taxi or bus. Polands national airline LOT run direct connections to Warsaw, Brussels, Copenhagen, Dusseldorf and Hanover. The prices of flights into Poznan from international destinations can be expensive when flying via one of the aforementioned. However, this September heralds the opening of a new route from London to Poznan direct. Wizzair are offering this as a new low-cost flight route.
By train
Poznan Glowny is a busy train station and services many routes nationally and internationally. There are around twenty trains into Polands capital, Warsaw, daily and regular services going to other major cities like Wroclaw, Krakow, Gdansk and Szczecin. Berlin is accessible by the Berlin-Warsaw Express which runs six times daily. Budapest, Cologne, Kyiv and Moscow are also destinations accessible directly from Poznan.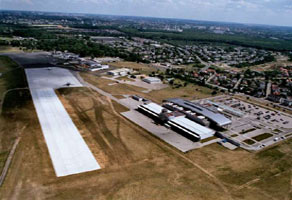 By bus
The PKS bus station is located to the east of Poznan Glowny and takes about ten minutes to reach on foot from there. If you're travelling within Poland then buses from here are useful for reaching destinations within Wielkopolska and a little further beyond. Anything further would make for a long journey and a train would make more sense. PKS also serves as an international station with coaches going to and from various places around Europe daily.
Comments
Train from Berlin needs just 2h50' to bring you to Poznań, so it makes perfect getaway "Know Poland" for 1 or 2 days :) If you want to get cheaper to Poznań then try PolskiBus.com or SimpleExpress.com - buses are cheaper, but it takes around 5h30' to get here
Reply