Poznan Travel Tips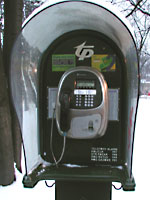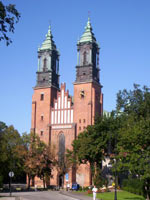 Here are a few things to bear in mind during your stay in Poznan -
Avoid taking a taxi straight from the taxi rank. Calling for one will cost a considerable amount less. Also, ask for a code and stick to one firm. This will reduce the cost of your fare again.
Avoid changing your money at Bureaux de Change in the town centre unless you want to hand a complete stranger an early Christmas present - the rates can be awful.
Tipping is not expected. No self-respecting waiter will turn away a few extra zloty, but you won't get the customary grimace if you don't. You're not guaranteed a smile if you do either.
Coin-operated phone boxes are almost non-existent. You'll need to buy a telephone card (karta telefoniczna) from a post office or roadside kiosk. Alternatively, you can buy your online phone cards here.
Unlike in the UK, pubs don't close at 11. Most just about get going then. Follow your nose, ears or the crowds to the next bar or club. Beware the mad dogs!
Poland has adopted its own uniquely confusing symbols for differentiating public toilets for men and women. Remember, too, that you may well have to pay. The circle is for women, the triangle for men!
Bring warm clothes and a hat. You may just end up blessing that ridiculous old balaclava.
Poles are passionate about their food. Throw away your preconceptions about miserable eastern bloc stews, and be prepared for a great surprise.
Above: No amount of change will do!
Below: Twin turrets
Comments