Lviv Travel Tips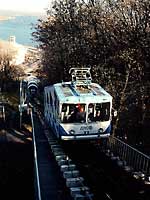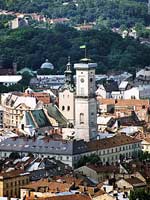 Here are a few things to bear in mind during your stay in Lviv -
* Don't forget to recheck visa requirements before you hit the border. Ukraine may have experimentally relaxed European prerequisites, but citizens of other countries generally still need visas.
* As you'd expect, bureau de change rates are at their worst in the airport, closely followed by the hotels. You'll find better offers in town.
* Try and walk as much as possible when in Lviv. Tatty old doorways give way to unexpected treasures. Ornate wooden staircases and swirling pre-war tiles abound. Up on the facades all kinds of dreamy art nouveau details are to be spotted - Lviv's 'Secesja' architecture is a revelation.
* If you're not travelling with a mobile, you can make an international call from the telecom office (entrance: No 37 Doroshenka Street) which adjoins the Main Post Office (No. 1 Slowatskoho Street). You can also purchase phonecards from the Post Office. Another centrally located call centre can be found on the Western corner of Plac Halicki.
* Don't drink the tap water!
* Regardless of the colour on a traffic light, only cross when the locals do. It's safer that way...!
* Don't pick things up on the street, especially wallets etc. They are often props in dastardly swindling games.
* Don't be overly nervous about our advice ... these are just common precautions not instructions for entering no mans land. Lviv is by and large a safe place
* Dollars are warmly welcomed, the crisper the better. But make sure you pay the right price.
* Don't miss the old Lychakivske (Lyczakow) cemetery. Slavic melancholia at its most beautiful!
* It's often said that the best view of the city is from the fabled High Castle. It's certainly worth the walk, but in our opinion the Town Hall Tower tops them all. The music's also an amusing bonus!
(below) Lviv's historic Town Hall
Comments
I would say to Mark, when he says, "not all cafes and restaurants have toilets" Mark are you sure you visited Lviv? (I have not yet seen a place in Lviv without a toilets) TONY LIVERPOOL
Reply
Hmm... my tip is to remember that not all cafes or restaurants even in Lviv have toilets - you have been warned!
Reply