Krakow Events Online: Coronavirus Special Edition
At this time of year we would usually be writing you an endless gushing list of all the amazing festivals, concerts, performances and events which would have begun to flood the city in a simultaneous heating-up until they are on fire with the sunshine.
We don't need to tell you why that's not happening this year or about safety and seriousness and quaran-covid-tine yadda yadda. You've heard enough of that by now. Alternatively, we would like to present you with every bit of joy we can siphon into your living room, hoping it will bring in a bit of the sunshine with it!
Luckily for us, lots of our favourite Krakow events have stayed strong during this crappy crisis and made the move into the online realm! Here's our round up of fabulous Krakow Events you can enjoy from your couch in your undies....
---

60th Krakow Film Festival
We're so relieved that instead of giving in to the crisis, our much anticipated & favourite film festival of the year has instead chosen to evolve and adapt to the circumstances, creating in a pinch an online version of their great cinematic festival streaming straight into our living rooms!
The Jubilee 60th Krakow Film Festival will this year take place in the virtual world with an exceptionally discounted price of 60 PLN per festival pass! This will give you access to online screenings of almost 200 of the latest documentaries, shorts and animated films from Poland and all over the world, plus online meetings with filmmakers and film protagonists. The competition will charge ahead with 4 international juries (including Jan Komasa, Łukasz Żal & Leszek Możdżer) painstakingly (because there are SO many incredible choices) selecting the winners who will be the recipients of these coveted awards.
We cannot recommend enough that you ditch Netflix for a week and instead take part in what will be a truly memorable and unique exploration of life, filled with adventure, love, suffering, freedom, isolation, joy and connection. The films and documentaries we saw last year are still singing in our hearts and we have it on good authority that this year will be even better!
As Nike so poetically states - "Just Do It".
Who: Krakow Film Festival
When: May 31 to June 7
More Info: Official Website - Facebook Event - Tickets
---

Krakow Photomonth
Another great festival adapting to quarantine by designing a new online festival formula! Krakow Photomonth are moving their events, such as lectures, meetings and guided tours and more into the virtual realm. For now the plan is to begin on the 21st May with the rest left up in the air in hopes that the gradually lessening restrictions will allow the festival to meet you at least partially in their real world exhibition spaces.
Who: Krakow Photomonth
When: 21.05 -??.??.2020
More Info: Facebook - Facebook Event - Instagram
---

Film Music Festival
Although they have made the difficult decision to move this year's cinematically gargantuan scale live music and performance festival until 2021, the Film Music Festival will not altogether abandon us in isolation2020. Instead the organisers invite us to a much smaller scale impromptu online version which can fit safely in our computers.
"Seven days filled with concerts, recollections and premiere recitals… The real magic of music!"
Every day of the online festival, audiences will be taken on online journey through some of the most incredible galas, concerts and moments of past festivals, alongside premiere live studio & home concerts with musicians from all over the globe. Catch fascinating FMF interviews, music and more festival fun on RMF Classic Radio every night at 9pm.
Who: Film Music Festival
When: 26th May to 1st June
More Info: Facebook - Facebook Event
---

Copernicus Festival Online
Philosophy, science, space and all things abstract - if Copernicus Festival can't find a way to make lemonade out of covid-lemons (side note - did you hear about the Nigerian papaya which tested positive for coronavirus?) then nobody can.
The mind bending festival has moved its activities online under the aptly named theme of "Time of the Plague", which will be entirely devoted to the COVID-19 pandemic. As part of this mini-festival series, Copernicus will talk with experts about the pandemic and its accompanying phenomena, also returning to the topic of time in a broader perspective later this year in September, into which the festival will extend.
Who: Copernicus Festival
When: 19th to 24th May
More Info: Facebook Event - Youtube [Main Festival HQ]
---

Polish Language Courses Online
One of the best ways you can possibly use all this extra down-time is to learn a new skill, and there's no skill more useful and fascinating to explore than a new language! Whether you're here for a short time or you've already lived here for years, whether you're a beginner, advanced or all over the place - I can tell you from personal experience that signing up to one of Varia's Polish courses is a decision you won't regret.
Using the ZOOM video conference platform, you'll interact with your teachers and fellow students live from the comfort of your own home, with all the necessary course materials at your fingertips and the bonus ability to re-watch and review the lessons which will be recorded for your convenience. Choose from lessons 3x a day, Monday to Friday with an Intensive 2 week course, or, take it slow with two lessons per week (Tuesdays and Thursdays) in a Semester Course.
Apply via: www.varia-course.com/en/Registration
Or email: office@varia-course.com


Who: VARIA Polish Language Center
When: May 27th to June 9th - Two Week Intensive Polish Language Online Course
June 9th to August 27th - Online Polish Language Semester Course
---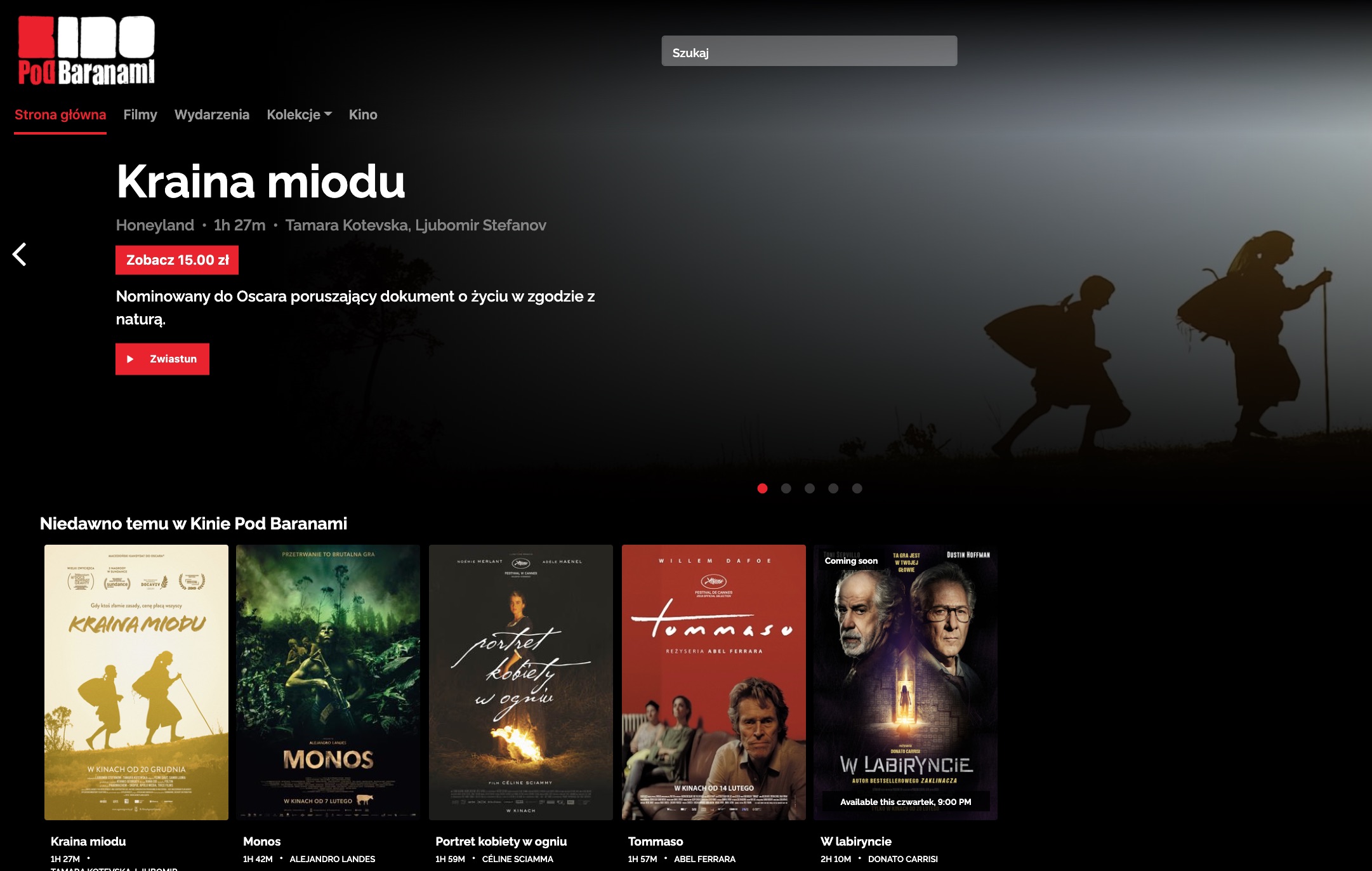 E-Kino Pod Baranami
The first ever virtual cinema in Poland has opened its doors (windows?) to the public! On March 12, all movie theatres in Poland were shut down. On April 12, Kino Pod Baranami came back to life by launching its own virtual screening rooms. On the cinema's streaming platform one can find carefully selected films, special screenings and films followed by online discussions.
The unique E-Kino Pod Baranami streaming platform leaves Netflix in the dust, offering a carefully curated film programme based on art-house cinema productions as well as online discussions, introductions and special screenings. You can choose from hot-off-the-press new releases or well-aged classic films that are worth revisiting. Some of the films are available to watch only once and for a certain (short) period of time like in a real cinema, while other films are accessible to rent as VOD.
While the cinema has to remain closed, all film meetings and Q&As are being moved to the Internet. Two of Kino Pod Baranami's regular film clubs have already entered the virtual world: students' Night Film Club and Young Cinema Lovers' Film Club. The best part is that even after quarantine ends and Kino Pod Baranami can open in real life again, E-KinoPodBaranami will stay online to bring people together from all over Poland in a new and exciting way.
Who: Kino Pod Baranami
When: Forever!
More Info: e-kinopodbaranami.pl
---

Kiermash Spring Market Online
This wonderful celebration of local products has seasonally graced our city for many years now and it's another event we are so happy has found a way to adapt to the circumstances.
KIERMASH is a unique fashion, food and design fair which connects young Małopolskan artists, designers, small business owners and entrepreneurs with the human population of Krakow. It is the first of it's kind to appear in Krakow and is doing wonders for the promotion and encouragement of local produce, giving a nutritious blast to the local economy and to local innovation. For the first time ever, it will not be a big bustling labyrinth of stalls and excited browsers, but instead take place in our computers, together but apart. Forget about Allegro and Amazon and cheap sweat shop crap for a couple of days and take the opportunity to instead purchase instead some truly personal and precious items while supporting and promoting local fare and helping these unique creators to survive this difficult time.
Who: Kiermash
When: 23rd to 24th May
More Info: Facebook Event
---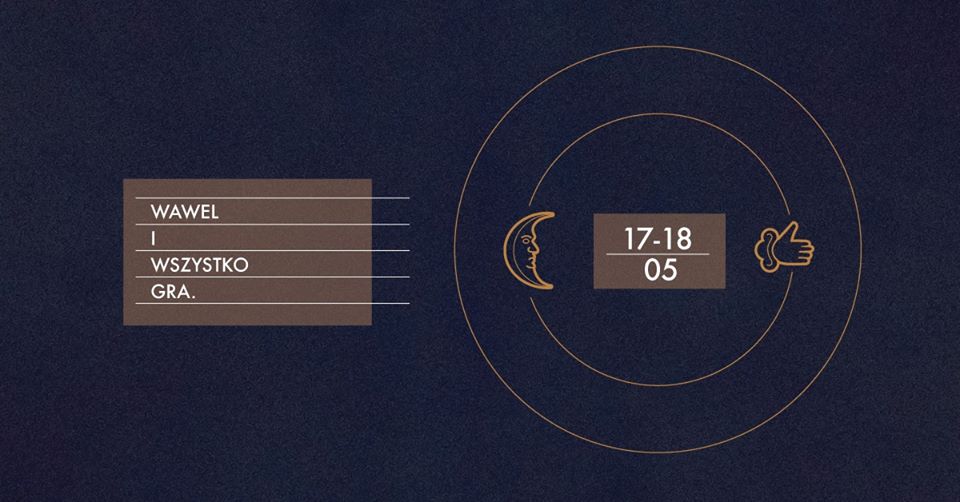 Wawel. And everything is fine.
A two day series of concerts streamed live from Wawel Castle in celebration of Museum Night and International Museum Day:
May 17, 2020 (20:00) - Cracow Baroque Consort
May 18, 2020 (12:00) - Flute-Harp Duo. Natalia Jarząbek (flute), Adrian Nowak (harp)
May 18, 2020 (21:00) - Szymon Nehring in Wawel
Who: Wawel Royal Castle
When: May 17th to 18th
More Info: Facebook Event
---

Strefa Online Concerts
A whole program of Strefa's beautiful, soul-charging concerts streamed right into your home. Home of the colourful EtnoKraków/Rozstaje Festival, you can bet that every musical guest will not only be seriously talented but also endlessly unique and fascinating, hailing from diverse cultures and surviving ancient traditions through their music.
May 19th, 8pm: Asia Nawojska
May 22nd, 8:30pm: Kuba Banaszek Quartet
May 23rd, 8pm: Kapela Maliszow
May 24th, 8pm: Magda Lechowska Trio / Tango Polaco
May 29th, 8pm: Tercet Kamili Drabek
Be sure to check out their Facebook events page for future concerts & further programming as you can also take part in many series of vocal or instrumental workshops, meetings, dance classes, mediations and more!
Who: Strefa
More Info: Facebook Events
---

Attentive Silence
Every Tuesday, this group has come together simply to sit and be in silence for an hour. Why? If you don't know why - you really need to try it and find out! Normally, they gather in one home and share vegan soup… but for now they continue separately, but connected through their silence, from the comfort of their homes. Join the experiment/experience.
When: Tuesdays from 7:40pm to 8:40pm
More Info: Facebook Event
---

Ethnographic Museum: Home Collection
The Ethnographic Museum in Krakow encourages you to 'Create your own home ethnographic collection and share it with us"! Every week, they will present one item from their extensive and fascinating Ethnographic Museum collection, before turning the spotlight on everyone at home and challenging you to find one, unique item in your home, photograph it and post it in discussion thread on the event page alongside a short description with the story of the item and the tag #domowakolcja. This special event takes place every Thursday, while a summary from the last week's edition including a collage of all the submissions will take place every Wednesday.
Who: Ethnographic Museum in Krakow
When: Until 21st May
More Info: Facebook Event
---

National Museum in Krakow
The National Museum in Krakow (MNK) have lined up a plethora of online events and activities including Museum Week (May 18th to May 22), exploration of their exhibitions in the virtual space, discussions, meetings, presentations and more.
Who: National Museum in Krakow
More Info:https://sklep.mnwr.pl/
---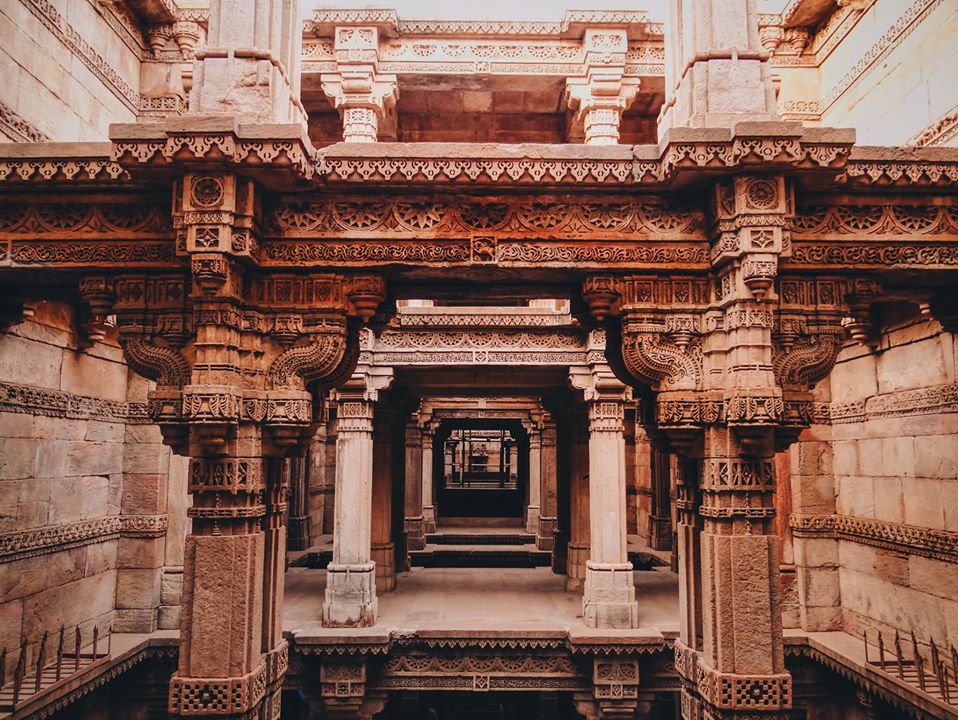 Travel Diaries: Ahmedabad
Excited to share with you experiences and stories from his last trip before lockdown to Ahmedabad, Mehul Shah invites you to come along, listen, learn, ask questions and to talk about your own last trip before the lockdown as well as where you plan to go next when it ends. Travel lovers unite to share in this down to earth discussion, or, simply listen & enjoy the journey.
When: May 23rd, 3pm to 4pm
More Info: Facebook Event
---

Question One's Virtual Pub Quizzes
You've probably spent a lot more time than usual lately watching films, documentaries, googling everything and anything and diving into internet blackholes. Time to put all that random knowledge to good use! Question One has moved their program of local pub quizzes online for our enjoyment and participating is as easy as turning on your computer.
When: Tuesdays at 7:30pm
More Info: Facebook Event
Comments