Strefa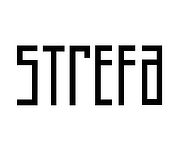 Website

Address

sw. Tomasza 31
Local Life Krakow is about to select candidates for Best Places awards, dedicated to rewarding and encouraging excellence in products, service and ideas. You are helping us to make the best choice.


Strefa has 0 votes. Click here to see the results.


You can vote once a day for your favourite place.
Editor's review
Strefa - " a music club, a pub, a place to meet, a workshop space. A new and unusual spot on the cultural map of Krakow (located in the centre of the Old Town, at św. Tomasza 31 Street), focused on concerts and educational activities.
Strefa's concert agenda puts emphasis on promoting the artists that cultivate the traditions of the oldest sources of music culture (StrefaEtno) and the performers, to whom the inspiration of ethno music is a place to start with for their own, creative interpretation (StrefaJazz, StrefaOtwarta [Open]). Strefa's important projects are also: Dwukropek [:colon] - a cyclic interdisciplinary forum gathering young artists, mainly of the literary song field; cyclic workshops and dancing parties, including not only Polish traditional dances, but also other dances from different regions of Europe and other continents.
The micro-universe of Strefa is the cross point for such diverse and international communities as: The Swing Experience - a group that organizes classes and events for people interested in the classic jazz era dances of the American 1920s & 30s, who at Strefa meet every Monday for a dancing party, preceded by an hour-long lesson for beginners, allowing everyone to hit the ground running at their very first Blues Night party; or the Forró Kraków community - during the weekend performing classes at Kontakt Dance School - with which the club works in a close relation to, who meet at Strefa at the weekends for dancing parties with forró and other Brazilian music, at which new dancers are also warmly welcomed.
You can also get a closer look at the culture of Poland and other Slavic countries, attending either a course of Polish traditional dances (2019 autumn edition starting on Thursday 10.10), or a vocal workshop focusing on the traditional, archaic songs of the Slavic countries, taking place every Wednesday at 8 pm and led by the owner of the club - internationally acclaimed folk singer Joanna Słowińska.
The most important and emphasized direction that Strefa and the co-creator of the club's agenda: Rozstaje/Crossroads Association (expanded name: "at the crossroads of cultures and traditions") takes, is taking on activities minding endangered traditions, and supporting initiatives which are encouraging the attitude of tolerance, integration, intercultural dialogue, and communication on the field of art. The culmination point of the yearly educational and concert activity of the Crossroads Association & Strefa duo is the EtnoKraków/Rozstaje Festival, an international world music festival held by the Association every year for over 20 years now, with the last few editions created in collaboration with the Krakow Festival Office.
Photos above by Katarzyna Norka Niedźwiecka: (Instagram)
Strefa on Instagram
EtnoKrakow/Rostaje Festival: Official Website
Editor
Editor & Krakow Local
Reviews