Online Polish Language Semester Course at VARIA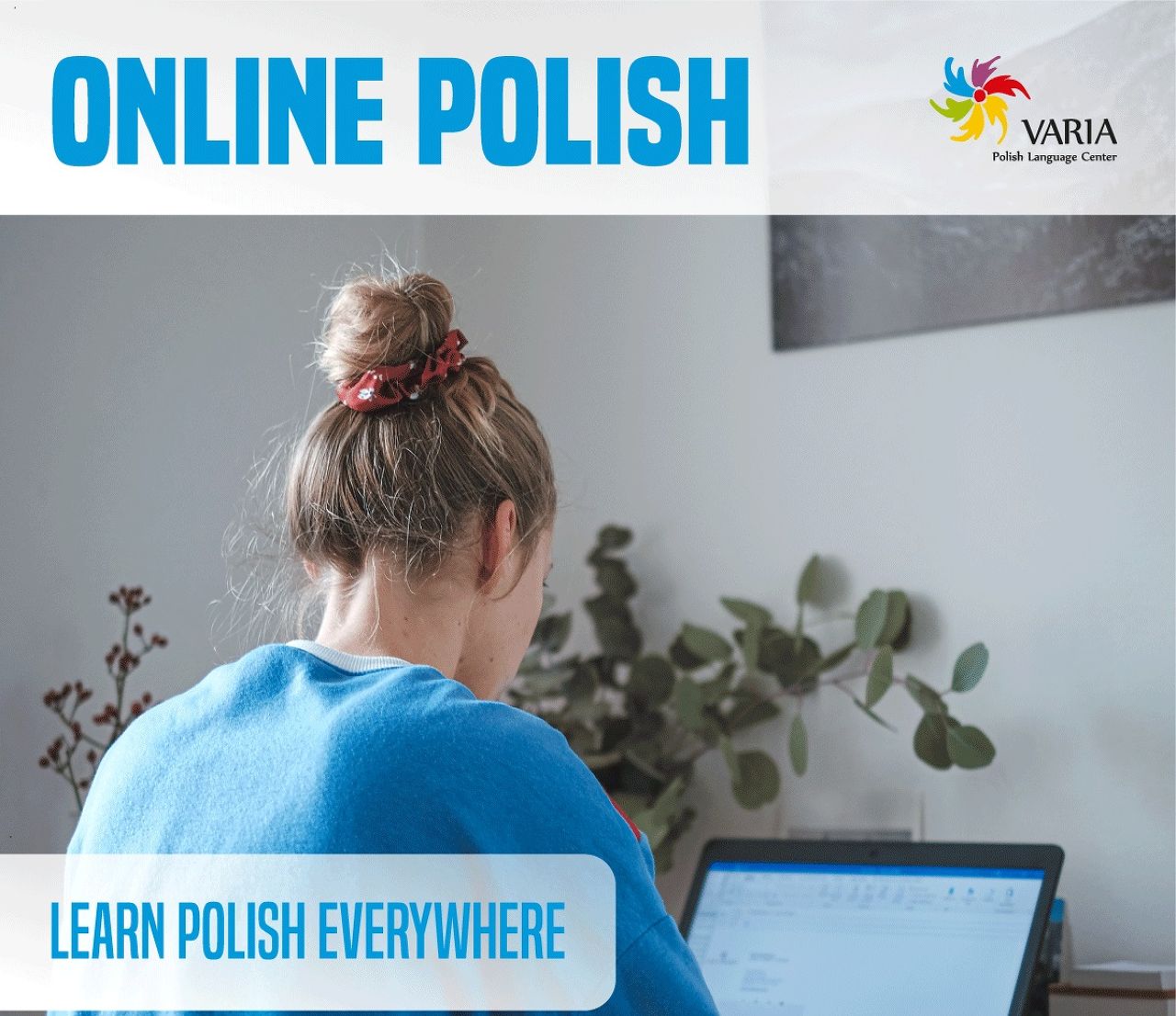 ONLINE POLISH LANGUAGE SEMESTER COURSE at VARIA
How are you doing in this difficult time? We hope that you are brave and think positively.
As part of "positive activities" we would like to encourage you to learn Polish with our Varia teachers .
ONLINE SEMESTER COURSE

Date: June 9th 2020 – August 27th 2020
Classes on TUESDAYS and THURSDAYS at 6pm until 7:30pm
Attractive price: 870PLN/ 210€
48 lesson units

Additional Polish language workshop (e.g. Polish pronunciation)

Access to the Student Panel

Final Exam

Certificate of attendance

All proficiency levels
More information you will find in the attachment (Polish and English version)
Online courses are conducted by using the communicative method. We want the acquired vocabulary and grammar structures to be primarily functional. During lessons you will have many opportunities for casual conversations.
Classes are conducted on the Zoom platform. It is an intuitive, easy to use and above all, reliable program for conducting online meetings.

If you are interested, would like to try – send us your application form via www.varia-course.com/en/Registration or write to us: office@varia-course.com