Advice for Tourists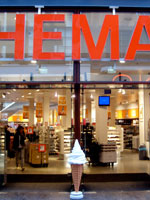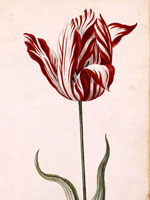 Safety first!
Amsterdam is a remarkably tourist-friendly and safe city - but it's always best to stay on the safe side. Keep an eye on your belongings in busy spots like the Centraal railway station or Dam Square. If you plan on partaking in some of the local smokers' delights, read up in our Coffee Shop guide to make sure you stay on the right side of the law. And if you find yourself in need of a helping hand during your stay, you'll be happy to know that knowledge of the Dutch language is no requisite in communicating - English is widely spoken here!
Shop 'Til You Drop
Amsterdam's locals know how to relax, and that applies to both their occasional indulging in retail therapy ,as well as to closing their shops early to take a break. For example, the week typically doesn't until noon for shopkeepers on Mondays, who tend to start a bit late on this day. Thursdays are late shopping days and most stores don't close until 9pm. Apart from the bigger chains, Sundays are closed for business. Other than that, you can expect shops to be open from 9am to 6pm on average.
Gay & Lesbian Travellers
With its long-held liberal attitude and commitment to equality for its LGBT citizens, Amsterdam is a great place to visit for gay and lesbian travellers. There are plenty of bars and clubs to visit, plus the annual Pride week, which takes place in August, cannot be missed!
Read Up
It's a great idea to do some advance planning before arriving in any city - particularly one as exciting as Amsterdam! For plenty of tips and information, download our free PDF guide, perfect to print out or even load into your phone or tablet PDF reader.


Above: HEMA: home to even a vanilla cone
Below: A classic Dutch symbol - the tulip
Comments
hello,we're coming to amsterdam in a few days and i just found your site. it is excellent! we have a design studio in the u.s. and i have only a few short days to grab some inspiration on our travels. your amsterdam guide looks great but the pdf does not translate on my system. do you have another acess to the document? thanks for your great work!
Reply