Money Advice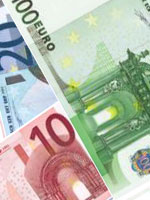 As a member of the Eurozone, The Netherlands uses the Euro currency alongside Austria, Belgium, Cyprus, Estonia, Finland, France, Germany, Greece, Ireland, Italy, Luxembourg, Malta, Portugal, Slovakia, Slovenia, and Spain. Euro notes come in denominations of 5, 10, 20, 50, 100, 200 and 500, with coins (cents) in denominations of 1, 2, 5, 10, 20, and 50 cents as well as 1 and 2 euro coins.
Exchange:
Exchange bureaux can be found throughout central Amsterdam, particularly in the more tourist-oriented districts. Dutch banks are usually your best bet for a fair rate. Another decent choice is the GWK chain of exchange offices scattered throughout the city, including one branch in Amsterdam's Central Train Station, open 24 hours a day.
ATMs | Credit Cards:

Withdrawing euros from ATMs is not only convenient, but will often guarantee you the best exchange rate. Cash is still the most popular way to pay in cafes and restaurants, but most places, and shops in particular, are happy to accept credit cards. However, make sure to check with your bank before arrival to Amsterdam to be aware of any extra fees that may be charged to your account for using ATMs and credit cards in The Netherlands. The good news is that if your bank is in the Eurozone, you should not be faced with extra fees for ATM withdrawals or credit card charges.
Traveller's Cheques:
Traveller's cheques are accepted in major banks and in some exchange offices, but with the rise and ease of ATMs and credit cards, who uses traveller's cheques anymore anyway?
Comments